National Clay Week "Nuts and Bolts"
October 12, 2017
5:00 pm – 6:30 pm Potluck Dinner
Homemade Fare and Handmade Ware
6:30 pm – 8:00 pm Panel Discussion
Nuts and Bolts: the Inner Workings of Ceramic Studios and our Athens Art Community
Featuring a talented group of local artists and arts administrators, Thursday's panel discussion will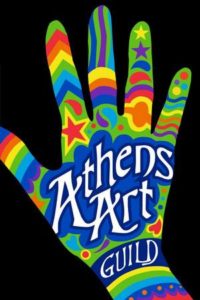 be a friendly conversation covering a range of topics. Certainly a great resource for those currently studying or working with clay, but bound to be a compelling exchange for anyone interested in our diverse Athens arts community!
Panelists:
Kelly Lawrence, Ceramic Artist and Vice President of the Athens Art Guild
Jennifer L'Heureux, Ceramic Artist and owner of the Nelsonville Emporium
Natalie Horvath, Ceramic Artist and member of Amesville Community Resources for Entrepreneurs (ACRE)
Susan Sherman, Ceramic Artist and owner of Marietta Run Clay
Jane Forrest Redfern, Executive Director of The Dairy Barn Arts Center
Join us for food and fellowship before the panel discussion.  Bonus points if you bring your potluck item in a handmade dish!