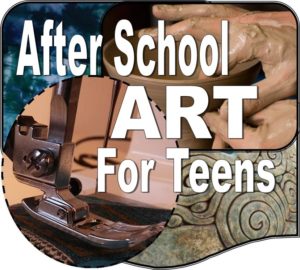 Fiber Arts After School-Click HERE for details and registration

 

This Program has been cancelled.  We may offer it again or something similar in the Spring.
About our After School Programs:
 The Dairy Barn Arts Center's mission is to offer exhibitions, events, and educational programs that nurture and promote area artists and artisans; develop art appreciation among all ages; provide the community access to fine arts and crafts from outside the region; and draw attention and visitors to Southeast Ohio.
The original Dairy Barn was built in 1914.  100 years later, in 2014 we began a journey of preparing for a second century for the Dairy Barn.  We have renovated and improved several of our spaces, as well as built a beautiful addition while keeping the historic facade in the front of the building.  We now are proud to have three dedicated functional studio spaces. They include a Fiber Arts Studio, a Ceramics Studio, and a Digital Studio. With these new and improved spaces, we have the ability to offer a tremendous range of programming for adults and youth, one of which will be  a brand new after school program for students currently in 8th-12th grades.
Both the Ceramics and Fiber Arts Studios will have an after school course, with a custom designed curriculum.  Both courses will be held on weekdays starting January 16.  Students can choose One or both courses as they are on different days of the week.  Each program will have a digital element where students will learn to photograph their work and assemble a digital portfolio. Both will be taught by a local artist or arts instructor and share the same formal elements of art education, art making, art history, art appreciation and art criticism.
 Scholarships Available!
The Dairy Barn has secured funding to support the development and implementation of this after school program in addition to a generous donation from a community member who is passionate about supporting youth arts. Due to this, we are able to offer scholarships on a limited basis.  If you feel your family would benefit significantly from a scholarship to reduce the  fee, contact Education Director, Lyn Stanton. Conversely, if you would like to contribute to the scholarship fund to help other families, Lyn would be happy to process your donation.  Payment plans are also an available option. Email lyn@dairybarn.org.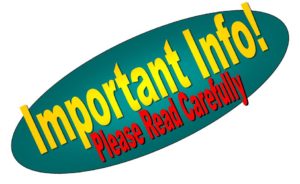 Policies, Rules, and Procedures
Student Requirements: This program is for students in 8th-12th grade.  Students do not need to meet any academic requirements to enroll, but we do ask that students sign a promise to complete the program.  Each track has limited enrollment, and registration is first come first serve.  To continue the program into the next academic year, it will be important to maintain a full roster.
Schedule:
Each track will begin the week of January 15th 2018 (Ceramics on Tuesdays, Fiber Arts on Wednesdays)
2:30-3:00 student arrival, check in, free time.
3:00 classes begin
5:00 classes end
5:00-5:30 pick up/departure.  Students may use time to work on projects, or homework.
* The classes will not start until 3:00, but in order to reduce the gap between the end of the school day and the start of class, students may arrive as early as 2:30.  During this time, students may have a snack, work on homework, or socialize.  They are required to remain in the building under supervision of a teacher or Dairy Barn Staff person.
Attendance: We will ask students to commit to completing their program track to avoid other students missing an opportunity to attend.
Students must arrive and sign in by 3:00pm each day of class.  If a student will not be attending due to illness, or any other reason, the Dairy Barn must be notified by 2:30 pm the day of class.  Absences must be reported by a parent or guardian.  Students may not excuse themselves.
If a student has not reported to the Barn without prior notice by 3:30pm, the Dairy Barn teacher or staff will call both parents and students.  When filling out the registration form, please make sure every different number to reach parents or guardians is listed correctly.
Sign In/Out Students may sign themselves in at the beginning and out at the end of each class.
Transportation:
Many students may have their own vehicles and drivers licenses.  Students can of course drive themselves, but we need to know when to expect them.  Students can arrange car pools, or be driven by parents or other adults whom their parents have approved.  On the registration form, parents will be asked to indicate what form of transportation their students will be taking.
Permissions and Agreements
On the registration form, parents will be asked to give permission for students to attend, and give permissions and instructions for emergency care.
Registration Information: The online registration form is embedded here and on the pages for each program (top of the page)