First Fridays of the month from 5:30-7:30 pm throughout 2018
This technique-focused workshop series is designed for clay enthusiasts. Monthly workshops will include demonstrations and hands-on learning for a variety of skills. By participating in this series, clay artists will build their vocabulary of ceramic techniques and spend time with others in the ceramic community.  Come explore the incredible versatility of clay at The Dairy Barn Arts Center.
Workshops cost $8.00 for Members/$10.00 for Non-Members and include all materials. Pre-registration is encouraged, but drop-ins are also welcome.
Winter Weather NOTE:
If the Athens City Schools are closed due to inclement weather on a workshop day, the workshop will be cancelled for safety.  We don't want anyone driving on bad roads!  If a workshop you signed up for is cancelled, the Education Director will contact you about refunds or crediting your registration fee.
Schedule of Upcoming Ceramic Skill-Building Workshops:
---
February 2, 2018
5:30 pm – 7:30 pm
Making Strong Slabs for Pressed Plates and Trays
with Kelly Shaw         Catalog#B059
The first in a series of ceramic skill-building workshops, this event will explore techniques for using clay slabs to make plate and tray forms. Kelly Shaw will demonstrate how to make strong, versatile slabs and share tips for texturing their surface. With a few simple
tools participants will then learn how to transform the clay into plates and trays.
Click to the yellow button to submit payment.
(Online payment doubles as registration! You will be sent a confirmation email).
---
March 2, 2018
5:30 pm – 7:30 pm
Exploring Surface: Sgraffito with April Felipe
Catalog#B080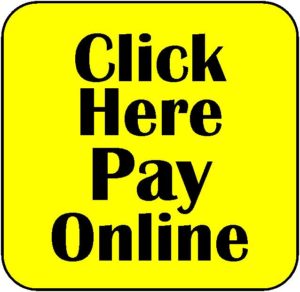 This workshop explores a traditional approach to line quality in clay. Sgraffito, a term originating from Italy, describes the process of scratching/carving through slip. Revealing the contrasting color of clay underneath creates the image. 
---
April 6, 2018
5:30 pm – 7:30 pm
Exploring Surface: Mishima with April Felipe
Catalog#B081
Mishima is the process of incising lines into a clay surface and filling them with color. This workshop will look at a modern way of creating this delicate linework with wax.
---
May 4, 2018
5:30 pm – 7:30 pm
Exploring Surface: Monoprints and Stencils with April Felipe
Catalog#B082
In this workshop participants will explore transferring images from paper to clay. Monoprint and stenciling techniques can be used to create and layer images on clay surfaces using underglaze, engobe, and slips.
---
June 4, 2018
5:30 pm – 7:30 pm
Water Etching on Clay with Kelly Shaw
Catalog#B083
The fine grain of a porcelaneous clay works well with the water etching technique. Participants will use different forms of resist to create unique designs of low relief onto prepared tiles.
---
July 6, 2018
5:30 pm – 7:30 pm
Plaster and Press Molds with Kelly Lawrence
Catalog#B084
Plaster has a variety of uses in a ceramic studio. This workshop will cover topics such as, preparing modeling plaster, casting objects and using press molds to create multiple forms. Participants will create a one-part press mold of a small object supplied by the instructor.