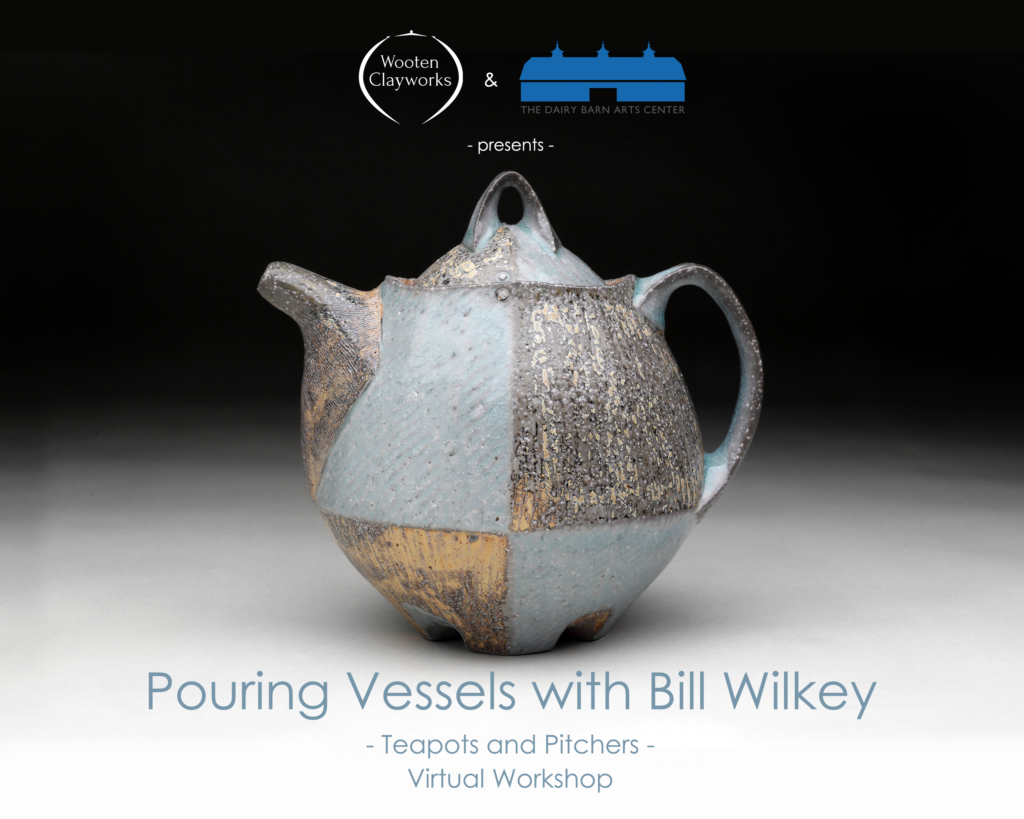 Saturday, June 26 from 12:00 pm – 2:30 pm ET
Join us as we partner with Wooten Clayworks for an upcoming workshop with Bill
Wilkey as he demonstrates how he creates some of our favorite pouring forms: the
Teapot and Pitcher! @billwilkeyclay is an accomplished potter and educator currently
working out of his home studio in Montana and has developed a unique style over the
years. During this event, Wilkey will demonstrate how he creates his beautiful squared
pitcher and teapot forms.