National Clay Week "Social Engagement"
October 13, 2017
10:00 am – 5:00 pm Material Histories: Cultures of Resistance 
Symposium at Mitchell Auditorium, Siegfried Hall, Ohio University
5:00 pm – 7:00 pm Reception at The Dairy Barn Arts Center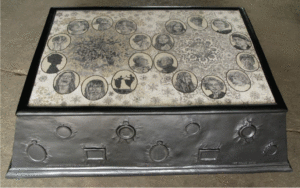 Presented by Ohio University School of Art + Design, the symposium will be held in Mitchell Auditorium on the fourth floor of Siegfried Hall, in conjunction with an exhibition at Majestic Galleries in Nelsonville, curated by Alex Hibbitt.  The event features artist's presentations and discussions highlighting concerns such as human rights, our relationship to natural resources and personal histories. Focus will also be placed on the role and agency of the artist in a time of international, political, economic and cultural uncertainty.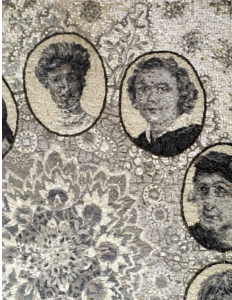 The symposium will conclude with a reception at The Dairy Barn Arts Center.
Community members and OU students alike are encouraged to attend this cross-disciplinary symposium.
More information may be found at https://www.ohio.edu/finearts/material-histories.cfm.