Private: #B208 Put Down Your Phone and HIKE!
October 5, 2019
4:00-5:00pm
FREE!
No registration required
Help celebrate Ora Anderson's Birthday, the Trail AND welcome the Dairy Barn's Artist in Residence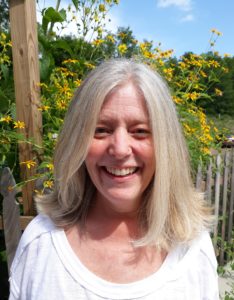 Barbara Bryn Klare in this family friendly, all abilities welcome group hike.  Barbara Bryn Klare will be at the Dairy Barn September-November as our Artist in residence.  Klare's work focuses on rescued textile art (amongst other things!) and she uses recycled fabrics to create amazing works of art. 
About this activity:
4:00-5:00pm
Hiking Event will be followed by a Birthday Celebration for the late Ora Anderson in the Barn with free cake and a cash bar.  
Your experience will be a part of the Artist in Residence exhibition in November 8-15!
Smart phones are super cool. We all love them, but maybe we rely on those tiny camera lenses a little too much sometimes and don't spend enough time using our own eyes to soak up the sights.  Fall will be upon us for this workshop and the Ora Anderson trail should have some amazing colors to display.  Participants will leave their phones in the car or turn them to silent and join Barbara Bryn Klare in the lobby at the Barn.  She will have a table of fabric squares made from rescued textiles.  Each participant will pick a square they like, and feel they can find an example of on the trail.  Before heading out, everyone will jot down why they selected the color square they did.  Then, color squares in hand, the group will go walk the trail to observe and learn about the local flora and fauna.  While hiking, people will look for something on the trail, a plant, an animal, a scene that matches they color they have chosen, like a color scavenger hunt!  At the end of the hike, folks will return tot he barn and write down on their note what their color matched.  The participant notes and the color squares will then be used later by the artist in the exhibition.
No skill level is required and people of all abilities and ages are welcome to join in the fun!