On many Thursday nights from 5:00-8:00, the Harriet Jacoby Anderson Fiber Arts Studio is

free and open to the public

.   Our purpose is to…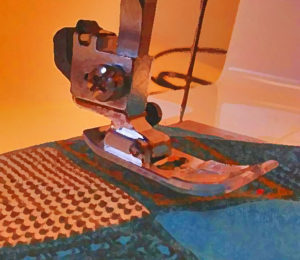 Each Fiber Thursday will feature an artist in the studio who will either demonstrate a craft, or be available to help individuals with projects of their own.  Its the perfect opportunity to bring your fiber fiber project and "ask an artist".  Don't need help but want to sit in the company of great people and use the studio equipment to work on your own projects?  That's fine too!  These are studio events, not classes. These evenings are true open studio nights with a range of things to learn and do.  Bring your yarn or embroidery hoop, & work in the studio to create your own art project alone or with friends.  This is a great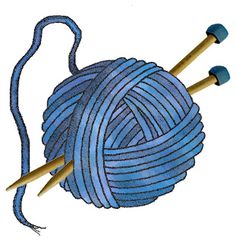 opportunity for groups of people who want to collaborate on projects, or work together to make items for charity, like crochet hats for the homeless!  Want to learn?  Come & work beside a knitter, spinner or weaver to learn by observing.Come be a part of our community and make something with fiber this week!
Each week, artists will be in the studio working on fun and interesting projects such as Yarn Arts, Needle arts, Sewing Arts & Up-cycling, The Art of Quilting & The Art Quilt
Note:  Some Thursdays will have a set project, some will not.  If there is a specific project, it will be on this page and on or Facebook page as an event.  Some of our monthly Third Thursday Happy Hour Workshops will be in the Fiber Arts Studio.  These will be marked with the "Happy Hour" icon and have a participation fee. Click HERE to learn more about our Happy hour Workshops.
Planned Thursdays:
Thursday November 2nd: Needles and Hooks!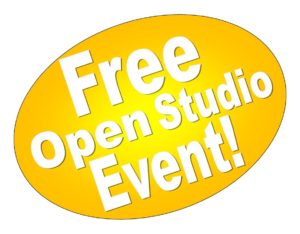 Lyn will be in the Fiber Studio this week and she will have her crochet projects with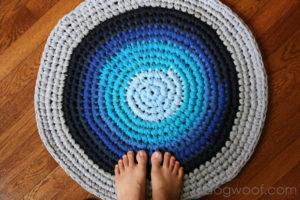 her!  Come get cozy on a cold november Eve and learn to make a crochet rug from T-Shirts, or just learn to crochet!  Lyn can't teach knitting, but you don't have to spend you night knitting alone!  We'll play some good tunes and maybe even a movie.  Bring your project and join us! 5-8 in the Fiber Studio!
---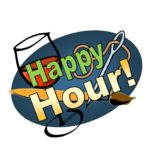 Thursday November 16th: "Ugly Sweaters"!
Catalog #B052
Own the winter holidays this year!  Be the object of envy at every holiday party.  Bring a sweater or vest and use our delightfully gaudy collection of truly tacky treasures to adorn your sweater with Holiday Cheer.  We will have iron-on printables, felt that can be cut into any shape you like and attached, ribbons, pom poms, puffy paints, and even some sew-able LED's!  This is the perfect workshop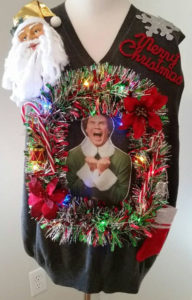 to do with some friends or co-workers before the slew of office parties and other holiday gatherings commence.  Join us and puffy paint and applique your way to ostentatiously hideous tacky glory!
Cost: $25.00
To sign up, just submit advance payment through our online gallery shop.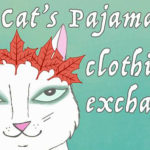 (We recommend you visit the Cats Pajamas Clothing Exchange at Arts West  November 2-4 to hunt for the perfect blank canvas for this workshop)