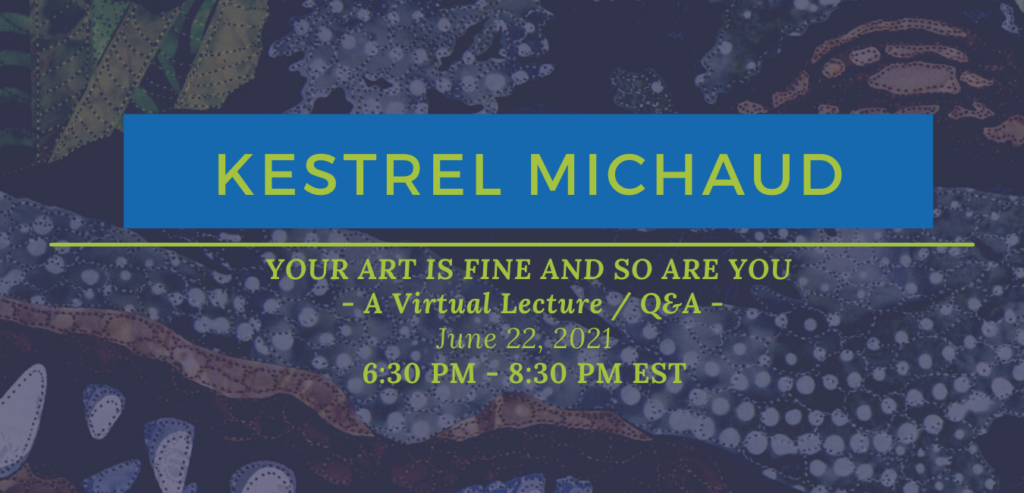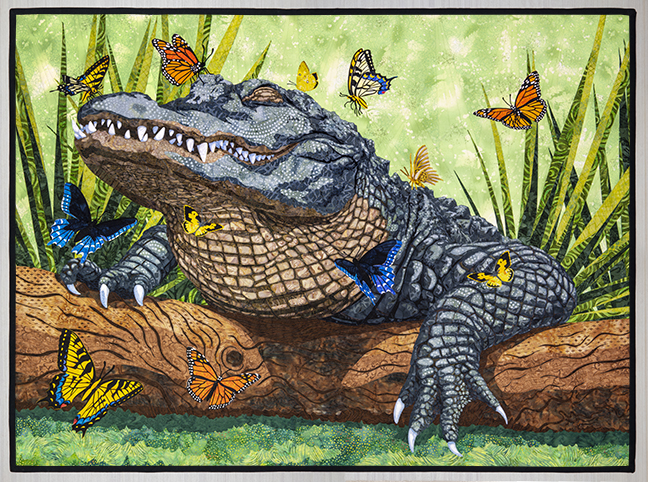 The words "fine art" encompass far more than just artwork alone. Fine art is a subject, a style, a method, a pedigree, an atmosphere, a venue, and a culture. The artwork is just the genesis for the entire world of fine art.

It's a struggle for fabric artists to break into this exclusive community. Fabric is too often mistaken for or assumed to be a craft because it's not a traditional fine art medium. But there are standards and expectations of the art and artists included in the realm of fine art. Fabric artists who follow those expectations will show the world, "Fabric art belongs here, too!"

Kestrel is a fabric artist and quilter who grew up in fine art culture. Her unique perspective as both a child of fine art and an art quilter gives her insight into the struggles facing the fabric art community as a whole as well as the knowledge of what needs to be done to gain acceptance into exclusive fine art society. In this presentation, Kestrel will share:

 ●    Why fabric artists should want to be fine artists
 ●    Why viewers' quick recognition that an artwork is fabric is important
 ●    What are some traditionally accepted fine art subjects and styles (and how they relate to fabric)
 ●    Why having a consistent body of work is important
 ●    What archival materials are and why they should be used
 ●    What "providence" is and how to establish it
 ●    How to make a collection of artwork look good together
 ●    How to look and act like a fine artist
 ●    And much more!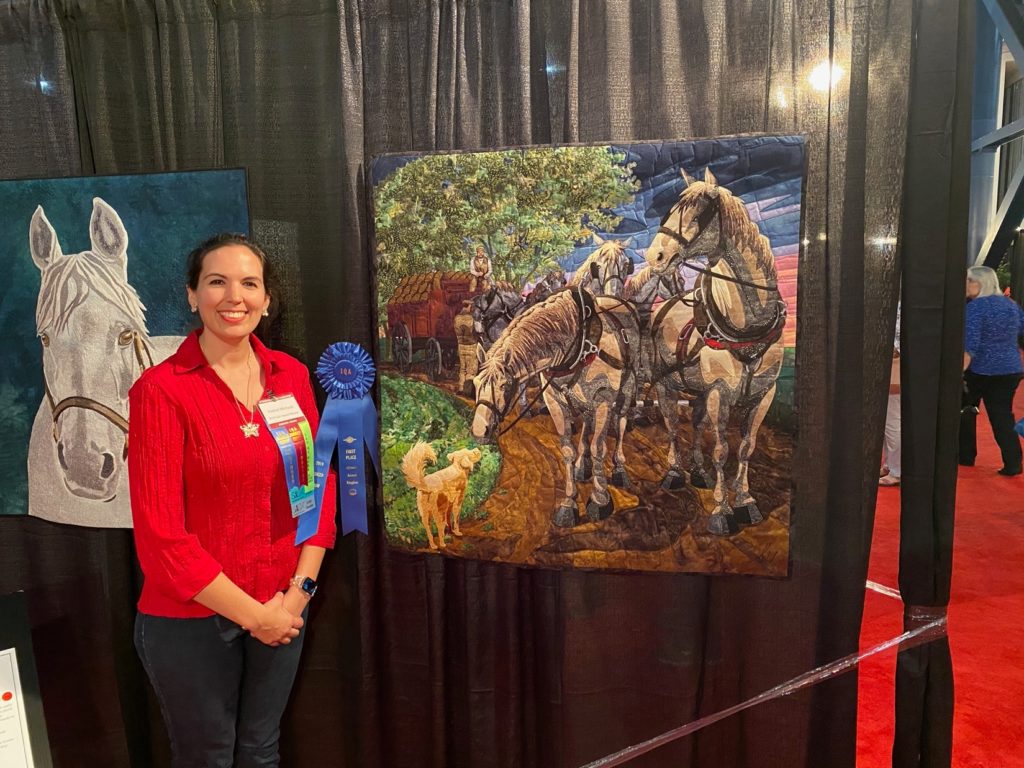 Kestrel Michaud Bio:
Some people are born with a silver spoon, but Kestrel Michaud was born with a crayon. Her mom had a crayon in Kestrel's hand and was teaching her to draw before she could even walk. Kestrel is an award-winning, classically-trained fine artist and fabric illustrator living in sunny Florida. She holds a BFA from Ringling College of Art and Design where she majored in Illustration and graduated with honors. Kestrel started making appliqué fabric pictures as a teenager in 2004. Thirteen years later in 2017, she discovered the world of art quilting. Since then, Kestrel has adapted her process to turn her fabric pictures into quilts.  Kestrel's unique ability to combine an innate sense of design with modern technology and a passion for fabric make her artworks truly one-of-a-kind. View her portfolio and sign up for her newsletter at KestrelMichaud.com or follow her on Instagram @kestrelmichaud.