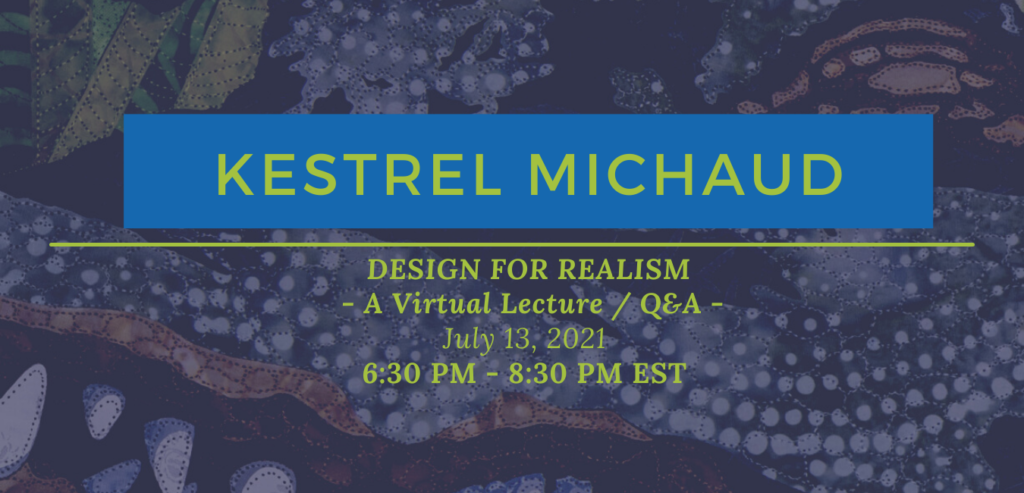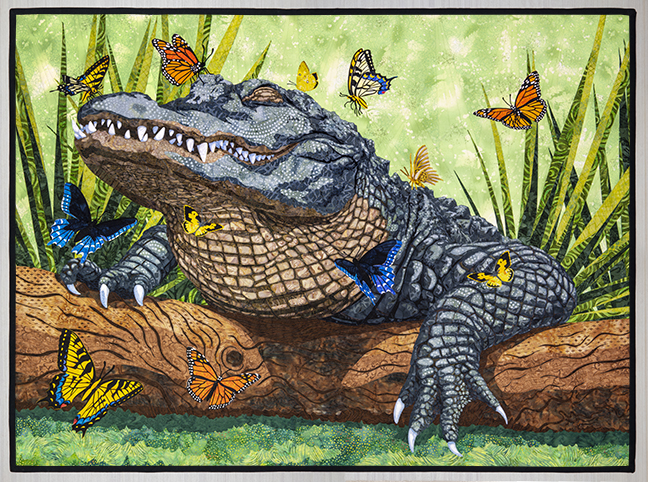 The first step of creating fine art is to create "good" art, and good art starts with good design. Quilts and other fabric artwork are no exception, but fabric is not a traditional fine art medium. Pictures designed with fabric in mind need to incorporate traditional fine art elements of design in their own unique way.

The challenges faced by quilters when creating realism-style art cannot be solved in the same manner as an artist using traditional medium. This lecture is focused on incorporating principles of good design into art quilt layouts with the intent of creating a realistic piece of art using fabric as a medium. Using her own work as examples, Kestrel will teach:

 ●    How to choose reference photos that work together
 ●    How to identify sightline and type of lens used in a reference photo
 ●    How to incorporate photos taken with different lenses into same picture (and when to break the rules)
 ●    The relationship between picture size and detail
 ●    What the difference is between color and value, and why they both matter
 ●    How to incorporate lighting into a picture, such as how to make an object appear as though it's sitting in direct sunlight (and how to make a grey, overcast day)
 ●    How to simulate atmospheric perspective to create an effective illusion of distance
 ●    How to choose the best fabric colors and patterns for realism-style art quilts
 ●    How to use stitching as a complement to the design
 
Kestrel's personal passion is realism, but the concepts she will cover are very relevant to fabric artists of all artistic styles.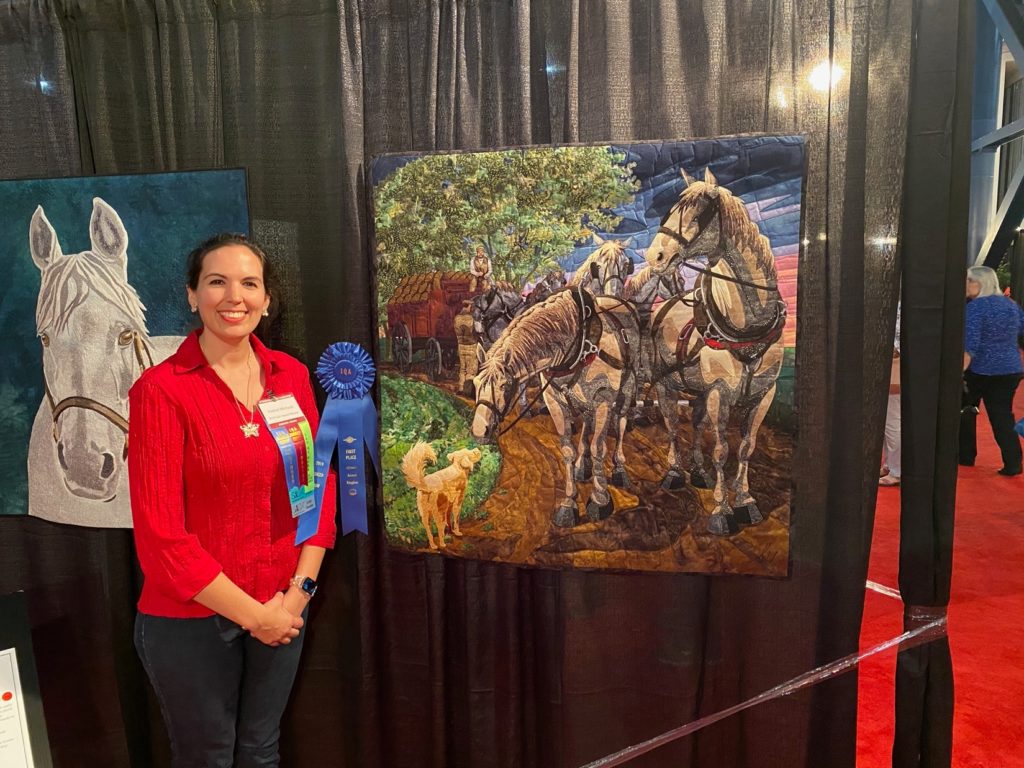 Kestrel Michaud Bio:
Some people are born with a silver spoon, but Kestrel Michaud was born with a crayon. Her mom had a crayon in Kestrel's hand and was teaching her to draw before she could even walk. Kestrel is an award-winning, classically-trained fine artist and fabric illustrator living in sunny Florida. She holds a BFA from Ringling College of Art and Design where she majored in Illustration and graduated with honors. Kestrel started making appliqué fabric pictures as a teenager in 2004. Thirteen years later in 2017, she discovered the world of art quilting. Since then, Kestrel has adapted her process to turn her fabric pictures into quilts.  Kestrel's unique ability to combine an innate sense of design with modern technology and a passion for fabric make her artworks truly one-of-a-kind. View her portfolio and sign up for her newsletter at KestrelMichaud.com or follow her on Instagram @kestrelmichaud.