Product Description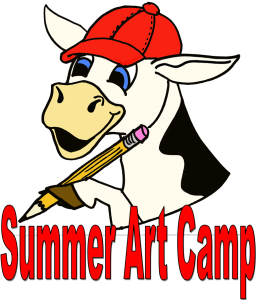 I want to sponsor a child to go to Summer Art Camp this summer.  This donation will sponsor one child for a week long morning or an afternoon session.

Sponsor a Child for Art Camp
A message from Lyn,
Our Summer Art Camp Program is truly exceptional and many families send their little ones each summer.  However, not all of our Athens area families have the luxury of being able to send their children to such a high quality camp.  This doesn't mean there isn't interest!  As the Education Director, the question I get most from folks is "Are there any discounts or sponsorships for camp?"
In 2016, the answer to that question was an enthusiastic YES as we raised over $7500.00 to help bring kids to camp.  This amount sponsored over 60 campers at the Dairy Barn and we were even able to take a week of camp on the road and head to Amesville!
In This year we are hoping to match last year, and we think we can hit the $7,500.00 mark again!  We hope to make this goal before June 1st, but we will take sponsorships all summer long.
Each donation of $75.00 will sponsor one child for a week of either morning or afternoon camp.  There is no limit to the amount of sponsorships donors can make!  The funds that we have raised so far was a donation of $1200 by a retired teacher and she challenges you to join her or beat her contribution.
Want more information? Click this link: Why Sponsor a Child for Art Camp
To donate online, simply click "Make A Donation" on the right side of this page and make a pledge of $75.00 (or multiples there of!)  If you would rather submit your gift by mail, Click Sponsorship Letter to download a sponsorship form.
On behalf of the Dairy Barn, Thank You for your gift. Together we will bring the arts to children!
Sincerely,  Lyn Stanton