You can now get "Clay Kits" at The Dairy Barn! Pick up a box of clay, simple tools, and refillable glazes, and take it home to make whatever you can imagine, then bring your masterpieces (carefully!) Back to the Barn to be fired in the kiln so they can be enjoyed for years to come.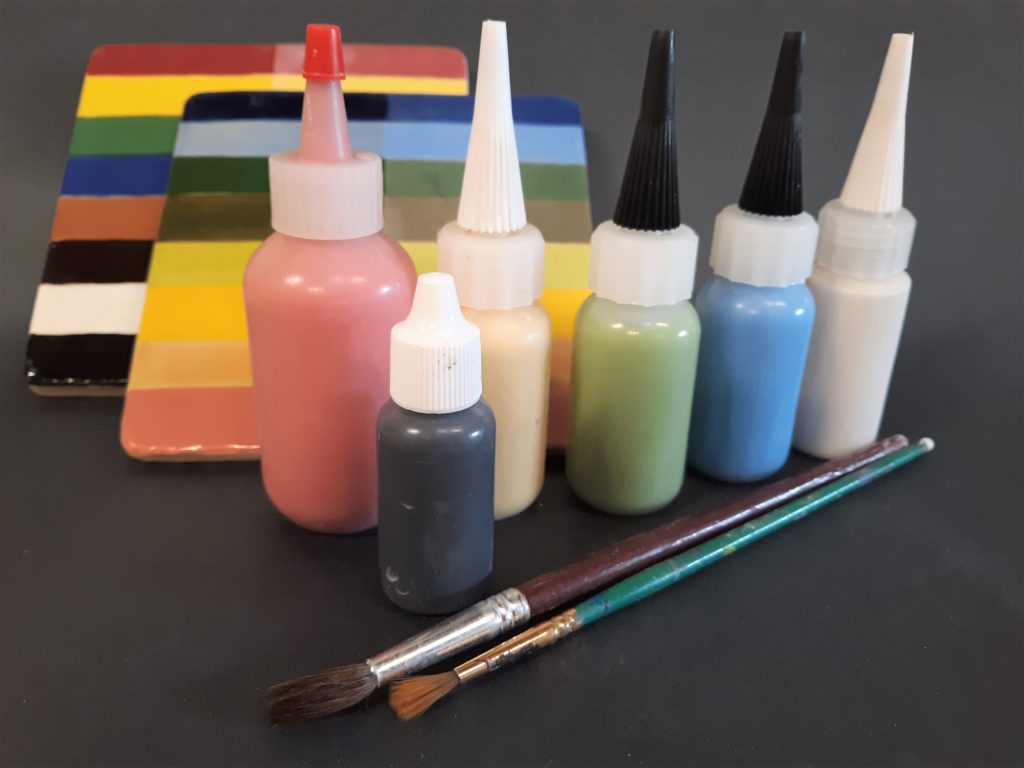 Each kit comes with:
1lb of clay (that's about a ball the size of a grown-up's fist, or a baseball, enough to make approximately 2 pinch pot creatures)
You can purchase an additional lb of clay if desired. There is enough glaze in each kit for up to 2 lbs worth of clay projects.
A few simple tools
A glazing kit with primary colors, black and white, and a brush
A packet of printed guideline with do's and don'ts of clay and some suggested projects with instructions
Packaging material to help return fragile pieces safely to be fired.
Just order online, or by phone, then pick up your kit from the Barn and take home to make things in your own time, then bring them back to the Barn to be fired. Firing may take up to three weeks as we collect to-be-fired items to fill a kiln. Then, pick up your art and love it forever!

You could make:
Pinch pot creatures
Garden markers
Jewelry holders
Dragons and monsters
Coil pots
Beads
Christmas ornaments
Halloween decorations
Baby's handprints
And so much more!
The sky is the limit!
Order your box today!