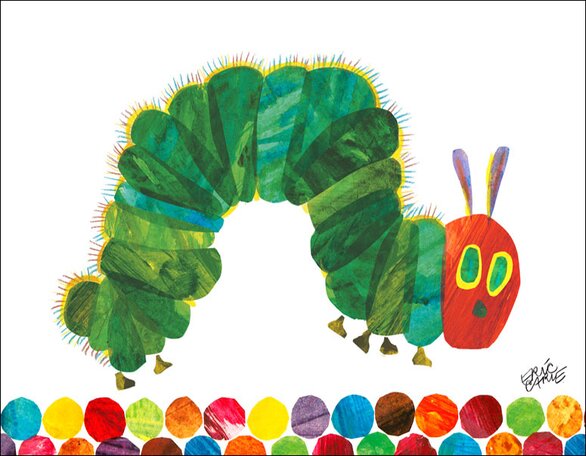 I LOVE Eric Carle Books. To me, his artwork is a perfect way to show the nature of an image. Everything we draw or paint, sculpt or mold, can be described using shapes, from the human body to butterflies. To create an image the way Eric Carle does takes lots of steps and is a great way to practice the planning process; how to think a project through from start to finish. This class will be in 2 sessions and will require the help of a grown-up. Kids as young as 5 can give it a go, and there really isn't an age limit. I am 37 and 2/3rds and I still love making this project, and I learn something every time.
Click the Download button for a printable PDF of full class details, learning objectives, materials lists, and a description of what we will do each session.
To participate from home, you will need a computer with a good internet connection, and a webcam and microphone, so we can interact and I can see your awesome work and answer your important questions!