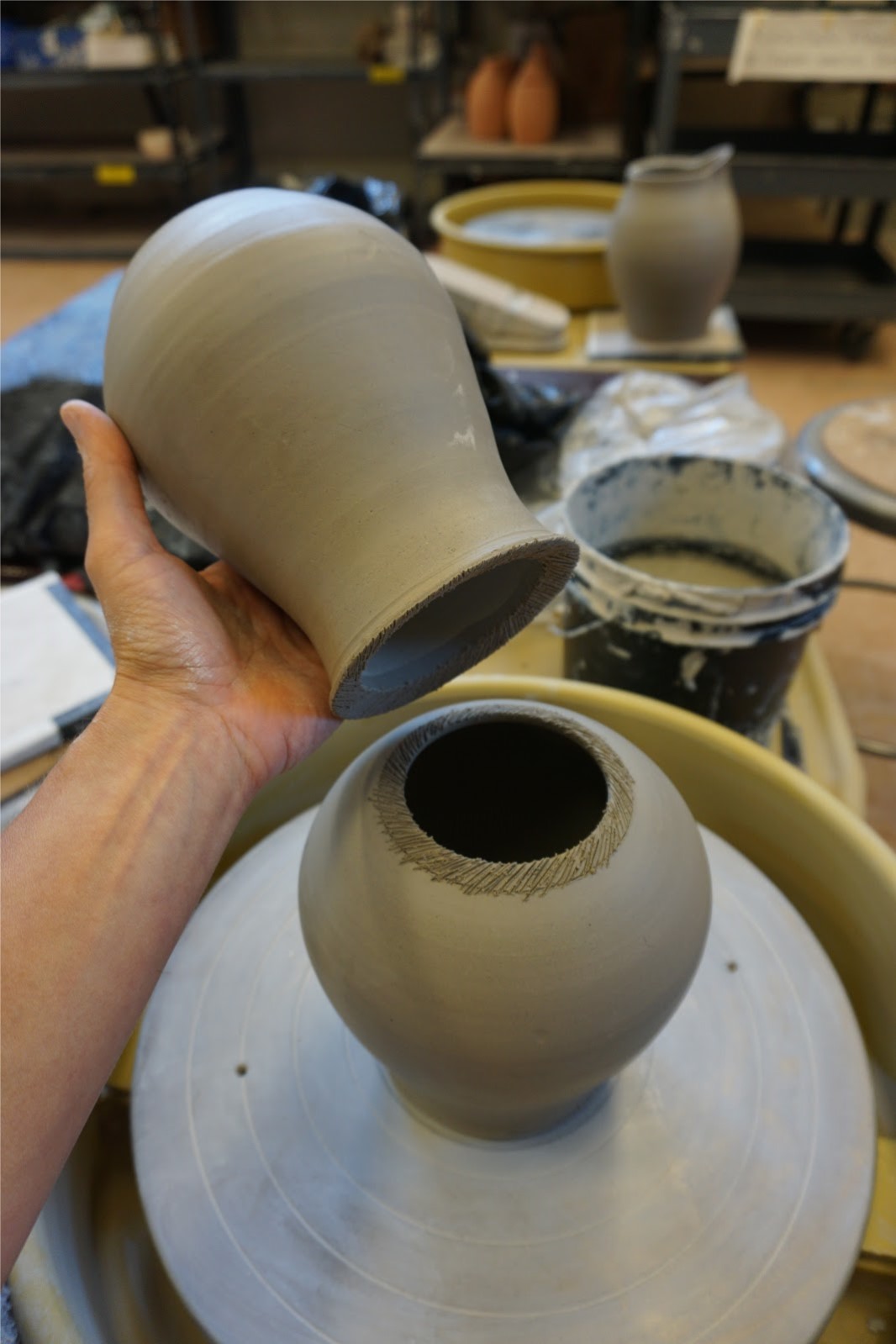 Instructor: Kelly Shaw
Level: Intermediate
Day: Wednesdays
Time: 5:30-7:30
Dates: September 30th and October 7th
By combining multiple thrown forms into larger vessels, students can leapfrog into a whole new scale of work. Participants will learn techniques for throwing bottomless forms and attaching parts symmetrically, using the wheel. Discussions will address design decisions about proportion, form, and repetition. This class is suitable for a variety of skill levels, however previous experience with Intro to Wheel Throwing I and being comfortable throwing a cylinder is recommended.
Participants will receive approximately 12.5 Lbs of clay that they may use for this workshop, use open studio hours to then glaze pieces. The cost of glaze is included in the workshop fee.