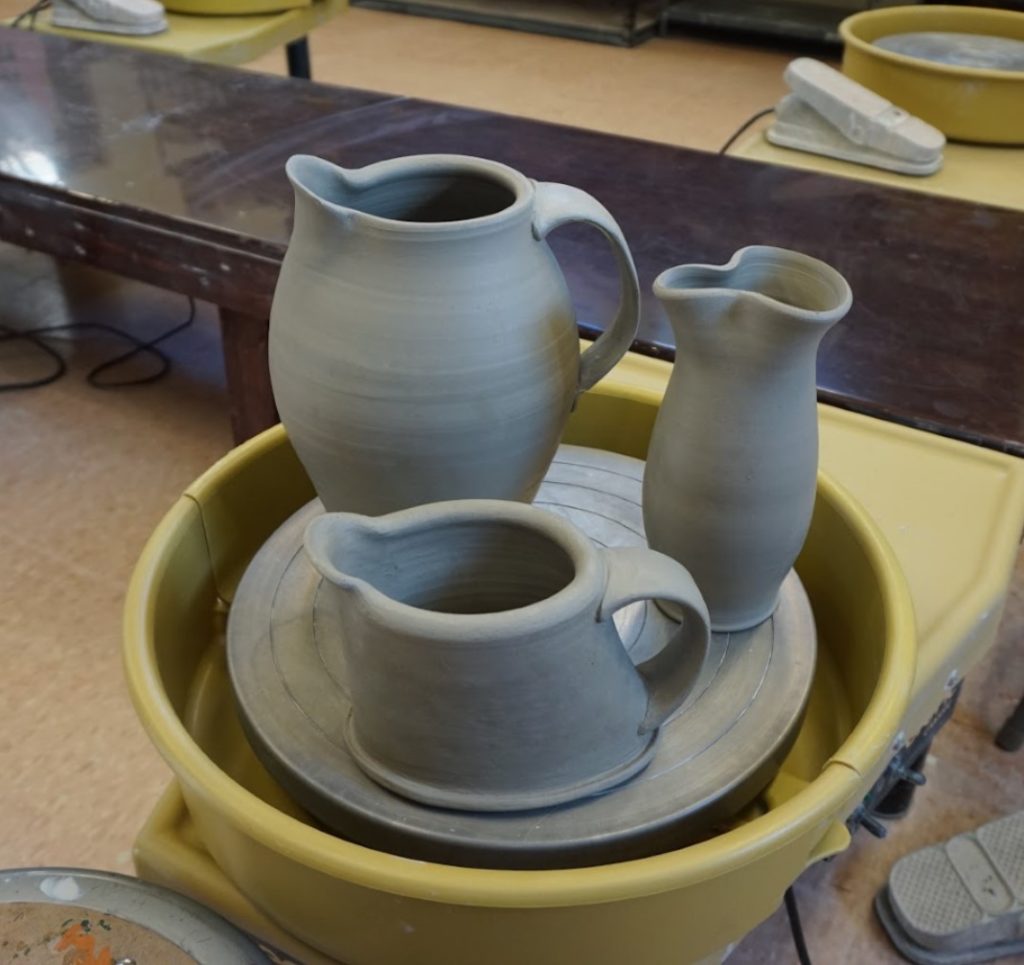 Instructor: Kelly Shaw
Level: Intermediate
Day: Wednesdays
Time: 5:30-7:30
Dates: October 14th and 21st
This workshop will lead students through the process of modifying thrown forms into vessels for the containment and distribution of liquids. Demonstrations include different methods to create spouts and variations on the handles that accompany them. Forms discussed and practiced will include pitchers, carafes, batter bowls, and gravy boats! This class is suitable for a variety of skill levels, however previous experience with Intro to Wheel Throwing I and being comfortable throwing a cylinder is recommended.
Participants will receive approximately 12.5 Lbs of clay that they may use for this workshop, use open studio hours to then glaze pieces. The cost of glaze is included in the workshop fee.