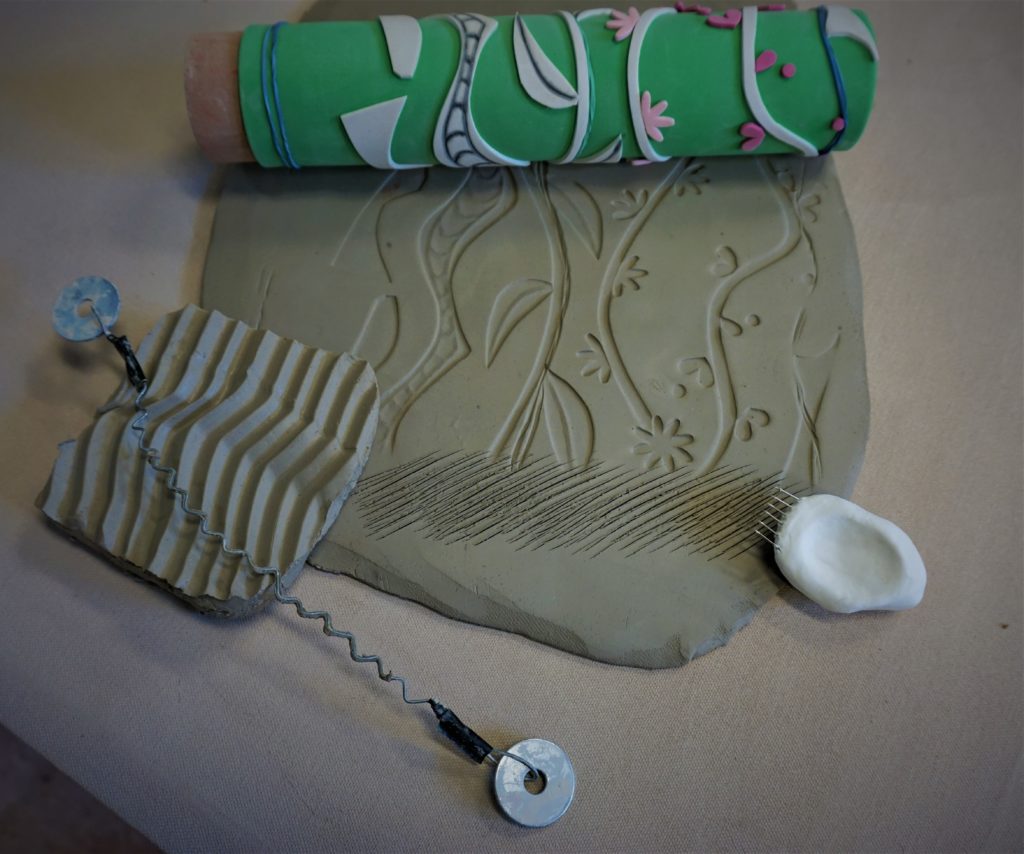 Instructor: Kelly Shaw
Level: Intermediate
Day: Wednesdays
Time: 5:30-7:30
Dates: October 28th and November 4th
Description:
Make your ceramic artwork even more unique by creating your own custom clay tools! In this two-day workshop, students will make three tools useful for handbuilding and wheel throwing. Utilizing common-place materials participants can expand these examples into a whole new realm of mark-making and creativity with clay. This class is suitable for all skill levels. Students will make custom textured rollers, specialized scoring tools, and custom wire tools!