There are many ways to assist and help our mission. Below are ways for you to help:
Wish List:
We have a long wish list of items for helping to run programs or exhibits.
Volunteer:
We have many volunteer positions from being in the gallery to greet our visitors, helping with events and activities, helping in the office with programs, or identifying ways to get the word out about our programs and exhibits. We welcome groups to come and help as well. Just give us a call.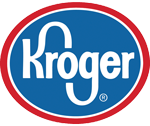 Kroger Community Rewards
If you shop at Kroger regularly throughout the year and use your Kroger card, you could be giving a contribution to the Dairy Barn.
All you have to do is go onto their website, register your card and then hit the Community Rewards tab.
It is easy to help, but you have to enroll or re-enroll every year.
If you have never registered, it is very easy. Here are the steps:
Go to http://www.krogercommunityrewards.com —if you not already registered, you will be asked simple questions. If you have never registered before you must confirm your email address and then log back in to enroll in the Community Rewards program.
Go to "Columbus, Ohio" and click "Enroll" or re-enroll.
Once you are signed into your account. Go to bottom of the screen and select "Community Rewards".
You will be asked to put in our name, "DAIRY BARN ARTS CENTER, INC" or our number 81776. Select it and at the bottom of the page hit save.
Once you hit save, you are done for the year and we receive a 5% donation every time you go to the store and use your card.
Thank you for your support and if you have trouble, give us a call at 740-592-4981 and we can walk you through it.
Over the past years, your generous participation in this program has produced a donation of $700 – $1000 per year.
For more information, visit http://www.krogercommunityrewards.com or Call 1-800-249-4483