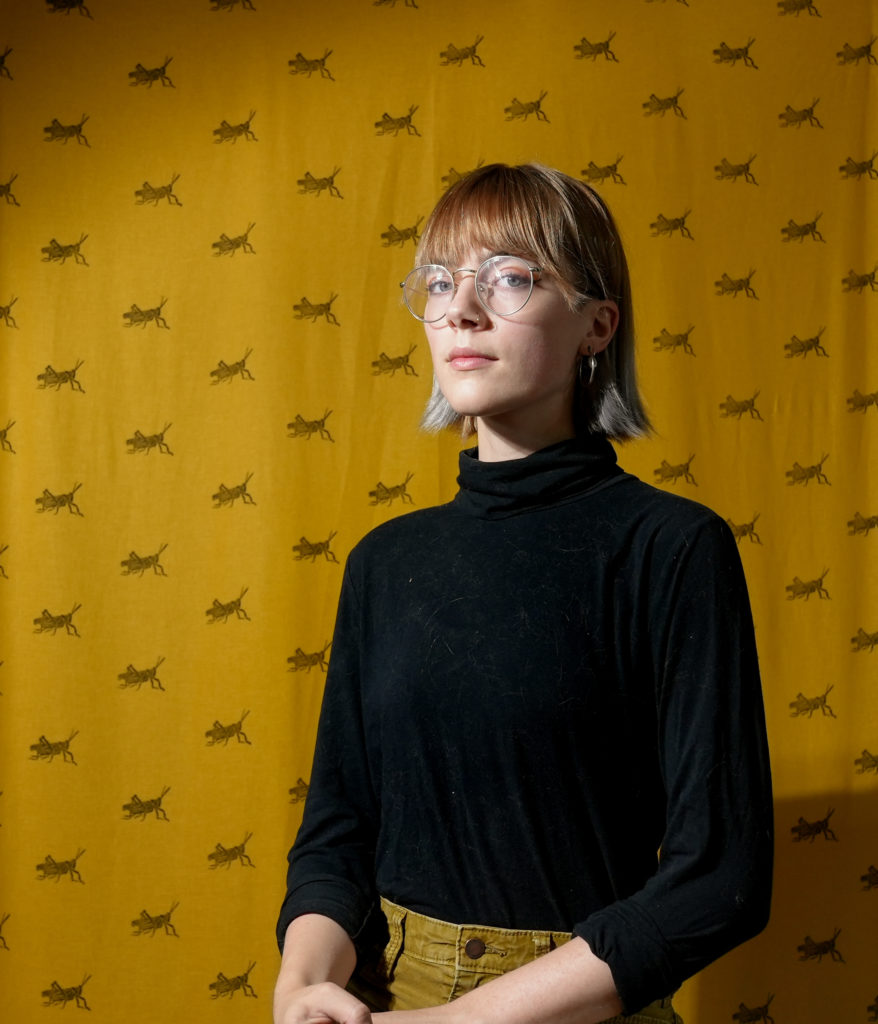 Aubrey Arndt is a multimedia artist of various kinds. They hold degrees in art history and comparative studies from Ohio State University in addition to an art minor. While there, they worked as a curatorial & exhibitions intern at the Columbus Museum of Art as well as the Institutional Advancement Intern at the Wexner Center for the Arts. Their university focus was on curation and photography, among a larger study of modern art and civic institutions. Their film work was featured in the annual John Hopkins exhibition. After defense of a thesis (https://kb.osu.edu/handle/1811/92487) on community making in art spaces, Aubrey pivoted their interest after graduating in 2021. 
Aubrey is enthusiastic about the power of craft, community, and restoring agency. They hold the belief that all people should be able to fix the textiles in their lives and that mending is an act of love. They teach mending and stitching at the Community Makerspace and Athens County Public Library. Beyond teaching, they make garments from block printed fabric in addition to quilts, patchwork, bags and more.
Aubrey moved to Athens in spring of 2022 with their collaborator Felicity Gunn, a printmaker with a degree from Ohio University, and their cat-turned-studio manager Onrí. Together they run Powered by Hand limited, selling ceramics and print work at local markets in Athens and Columbus.
Social Media: Instagrams
Ceramics: @contemporary.blue
Textile & Print: @poweredbyhand