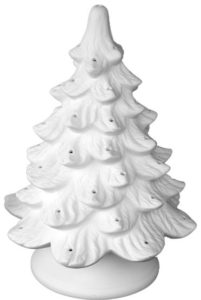 Saturday, December 7th
10:00-12:00
Instructor: Lyn Stanton
Special Note: Items must be pre-ordered, and the company that provides them can run short on stock in the Holiday Season, so we must allow for back orders!  Therefore the deadline to register is November 16th.
Registration/Pre-Order Instructions: 
Click the link above or below to see the online gallery shop page of all tree sizes and styles available plus a few other holiday items.  Click on the ones you like and want to purchase/pre-order.   You can either add to cart and pay, or add to cart then continue shopping and add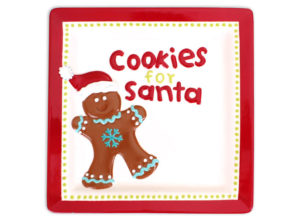 more items.  Your purchase receipt doubles as your registration so no need to fill out an additional workshop registration form.  You will need  to indicate whether you are coming to the December 6th Happy Hour Evening Workshop, or the December 7th family friendly/all abilities morning workshop.  Email lyn@dairybarn.org.  You can also email Lyn with any questions or call the barn 740.592.4981.
More information:
Back by popular demand, these retro trees are just like grandmas!  Order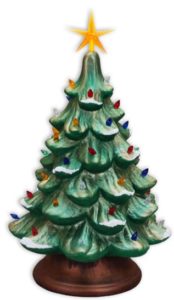 the size and style tree you want in advance, then come to the workshop and glaze it any way you like.  We will will get them fired and you can pick them up by December 18.  You can also order from a list of other items to glaze at the same time if you like!
This Family Friendly and All Abilities Welcome Event is during the Holiday Bazaar so we encourage you to plan to stay after and do some holiday shopping!