Friday, October 20th
7:30 am – approximately 6:30 pm
The registration for this tour is full.

 
If you would like to be put on a waiting list contact kelly@dairybarn.org.  If room becomes available we will contact you by the end of the business day on Wednesday the 18th of October.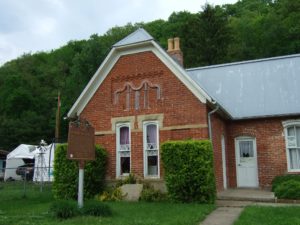 A brisk pace and long day are necessary for this unique tour of the history and evolution of Ohio's Clay Belt.  From Haydenville to Zanesville, regional geology supported numerous ceramic  industries spanning the Industrial Revolution and beyond.  Participants will visit massive ruins of factories that didn't survive, as well as those that persevered into modern success stories. Today, these factories make bulletproof vest components, pizza stones, turbine parts and more! Along the way, the tour will also see examples of ceramic influences in architecture, cemetery monuments and mining history.
The last stop of the tour will be Material Histories: Cultures of Resistance at Majestic Galleries (Nelsonville, Ohio).  A day of discovery in Ohio's Clay Belt will conclude in a private viewing with exhibition artist, Mary Jo Bole and curator Alex Hibbitt. Visit https://www.ohio.edu/finearts/material-histories.cfm for more information about the contemporary artists using the material of clay to create cultural conversations through the Material Histories exhibition and symposium.
Participants also have the option to take part in a hands-on workshop with Mary Jo Bole held Nov. 1st 8:30 am – 1:30 pm.  Hosted at Ohio University's School of Art + Design, participants are invited to bring their photos, sketches, journal entries and impressions from the Clay Belt Bus Tour to be collaboratively combined and published as a (limited addition) commemorative Zine.
---
This event is designed for ages 16 and older. Please be prepared to depart promptly at 7:30 am and also wear closed-toed shoes for our factory visits.  The tour bus will depart and return to The Dairy Barn Arts Center parking lot.  If you need additional information, contact kelly@dairybarn.org.
---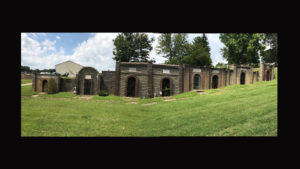 Mary Jo Bole is an a sculptor, printmaker, artist-bookmaker and retired Ohio State University Professor of Art.  As a collector, categorizer, and seeker of the extraordinary, Mary Jo has a lifetime of research into the history and ephemera of many things. Industrial America, the Victorian era, funerary monuments, and geology are just a few of the special interests that inform her work.  Learn more about Mary Jo at maryjobole.com.
---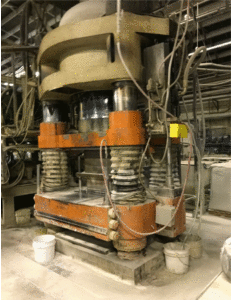 Included in Registration…
* Participation in the Clay Belt Bus Tour Zine workshop held Nov. 1st 8:30 am – 1:30 pm.

* Free admission to the

Contemporary Ceramics 2017

 exhibition at The Dairy Barn

.

* Admission to all stops on the tour, when applicable.

* Boxed lunch will be provided (vegetarian/gluten-free options available).

* Assorted snacks and beverages on the bus.
$70.00 Dairy Barn Members
$75.00 Non-Members
To register for this workshop:
Fill out the online registration form (below) OR download and print this Registration Form for Classes and Workshops making sure to add the workshop catalog number (#B044) and title (Clay Belt Bus Tour).   Please send forms and payment to The Dairy Barn via mail:
Attention: Lyn P.O. Box 747 Athens Ohio, 45701                                                    Or drop it off during our business hours Monday-Friday 9:30-5:30
You can register right here online!   Lyn Stanton (Education Director) will confirm your registration via email.  You will also receive a menu from which to select your lunch choice for the tour.  The cost of your lunch is included in your workshop fee.  Scroll down after hitting submit  for a link to pay in the Gallery Shop.