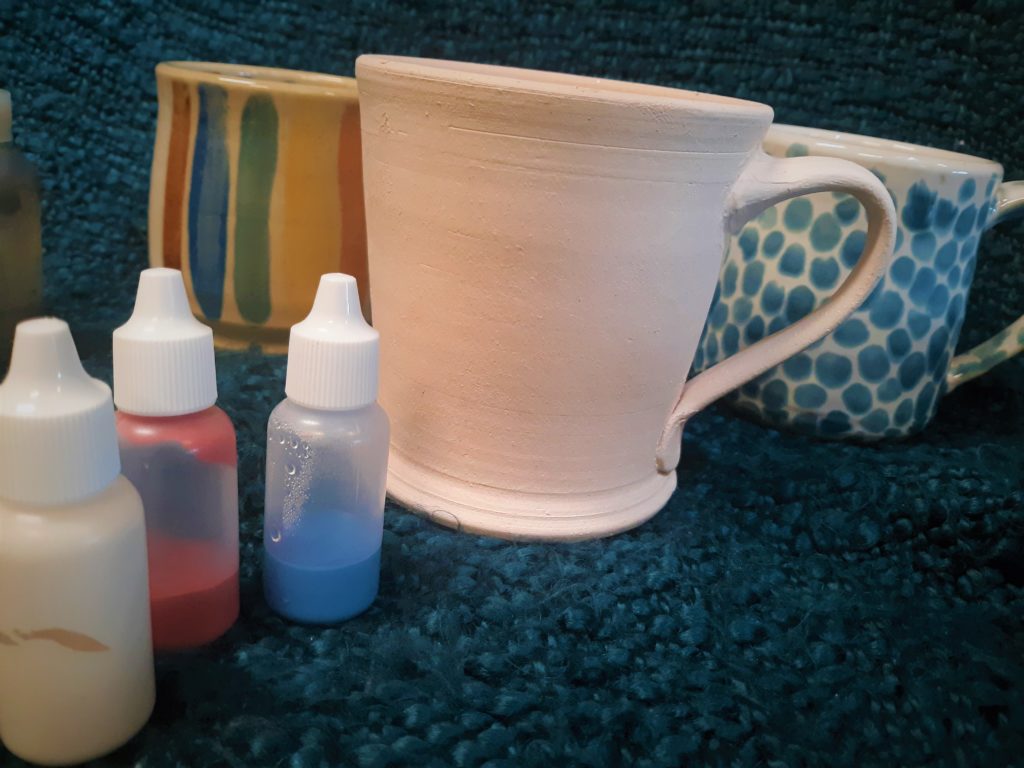 Personalize a handmade artisan ceramic mug! The perfect gift for a friend, a colleague or just to treat yourself, you can now purchase a mug made by a professional potter in the ceramics studio at the Dairy Barn, and take it home with a set of glazes (ceramic paints that go in the kiln) to decorate any way you like. Return the mug to the Barn where it will be fired with an additional layer of clear glaze to protect your designs and make the mug 100% food safe. Pick your mug back up and give it to your bestie, or your boss, or your partner, or make it your own favorite morning mug! A great project for individuals or groups.
Order the number of mugs you would like up to 10, and let us know when you would like them to be ready. Depending on inventory it may take us up to three weeks to create new, ready to decorate mugs.  Need them sooner?  Call us and see what we have in stock! 740.592.4981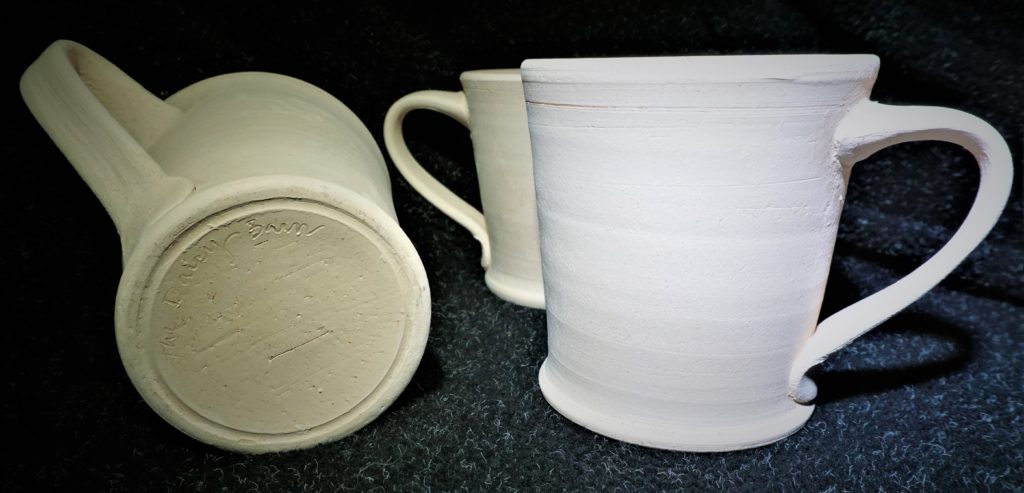 About the Mugs:
Each mug is handmade in the Dairy Barn Ceramics Studio by potter and Ceramics Studio Manager Kelly Shaw, or another local potter. Mugs are bisque fired (fired one time in the kiln to make them hard) and ready for you to decorate. Each mug comes with a glazing kit that consists of bottles of glaze that can be painted on or squeezed on out of the bottle, paintbrushes, and easy to follow instructions on glazing. Glaze kits need to be returned with the mug so we can sanitize and reuse them!
After you drop the painted mugs back off, we will fire them, package each one in a nice box with padding and they will be ready to pick back up and gift!
This is perfect for birthday parties, bridal showers, family reunions, employee appreciation, and don't forget, the Holidays ALWAYS come sooner than you think!
Curious how a mug is actually made? Check out this COOL VIDEO Kelly Shaw made to demonstrate all the loving skill that goes into your mug!