New this year, the Dairy Barn will be participating in National Clay Week from October 9-15. This week we'll be hosting at least one free event every day! Check out the events below:
Monday, Oct. 9 "Using Handmade"
Handmade in Our Home: Community Photo Gallery
The Dairy Barn Arts Center invites you to share the special joy that using handmade ceramic objects brings to our day-to-day lives.
Perhaps you were once gifted a handmade mug, and drinking from it has become part of your morning ritual?
Maybe you have a beautifully decorated vase from an OU Mom's Weekend Annual Ceramic Sale, and it's now featured prominently in your home?
Could it be that you have a family heirloom, passed down from the time when all our useful ceramic housewares where made by hand?
Call for Entries:
Click here  for directions to submit a photo of your meaningful, handmade, utilitarian ceramic object.  The resulting gallery of images will be on display at dairybarn.org starting Oct. 9th, 2017.
---
Tuesday, Oct. 10 "Clay Conversations"
Artaxis Artists' Live-from-the-Studio Video Broadcasts
10:00 am – 9:00 pm in the Art Room at The Dairy Barn Arts Center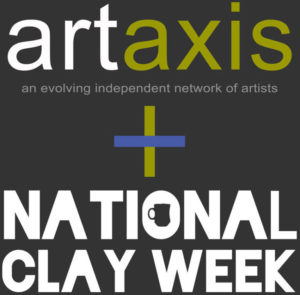 Artaxis is an independent online network of contemporary ceramic artists. During this Tuesday of National Clay Week, they will be hosting 24 conversations by Artaxis members over a 12 hour day through live-streaming video. Each artist will spend 30 minutes answering questions that were submitted by viewers.
Drop-in at The Dairy Barn Arts Center anytime between 11:00 am and 9:00 pm, where we will have the Artaxis conversations projected on the big screen all day!
Visit Artaxis.org to see the line-up of artists and submit your questions.
---
Wednesday, Oct. 11 "Collaborations" 
Fall Collaborative Clay Project
12:00 pm – 8:00 pm in the Art Room at The Dairy Barn Arts Center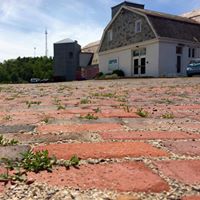 National Clay Week just wouldn't be complete without the opportunity to get your hands on some clay!  Drop-in anytime between 12:00 pm and 8:00 pm to create a unique component for our Fall Collaborative Clay Project.  Using a carving technique called sgraffito, you can decorate a specially prepared mini-brick.
Once finished, the mini-bricks will be installed on the grounds of The Dairy Barn.  (Perhaps along the newly designed nature trail!) So, be sure to come back at a later time to look for your design. This collaborative project is featured on Wednesday, however, the materials and tools will be available for visitors, all week, in the Art Room. Just stop by during regular Dairy Barn hours.
---
Thursday, Oct. 12 "Nuts and Bolts"
5:00 pm – 6:30 pm Potluck Dinner
Homemade Fare and Handmade Ware
6:30 pm – 8:00 pm Panel Discussion
Nuts and Bolts: the Inner Workings of Ceramic Studios and our Athens Art Community
Featuring a talented group of local artists and arts administrators, Thursday's panel discussion will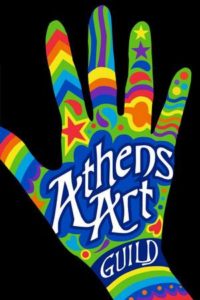 be a friendly conversation covering a range of topics. Certainly a great resource for those currently studying or working with clay, but bound to be a compelling exchange for anyone interested in our diverse Athens arts community!
Panelists:
Kelly Lawrence, Ceramic Artist and Vice President of the Athens Art Guild
Jennifer L'Heureux, Ceramic Artist and owner of the Nelsonville Emporium
Natalie Horvath, Ceramic Artist and member of Amesville Community Resources for Entrepreneurs (ACRE)
Susan Sherman, Ceramic Artist and owner of Marietta Run Clay
Jane Forrest Redfern, Executive Director of The Dairy Barn Arts Center
Join us for food and fellowship before the panel discussion.  Bonus points if you bring your potluck item in a handmade dish!
---
Friday, Oct. 13 "Social Engagement" 
10:00 am – 5:00 pm Material Histories: Cultures of Resistance 
Symposium at Mitchell Auditorium, Siegfried Hall, Ohio University
5:00 pm – 7:00 pm Reception at The Dairy Barn Arts Center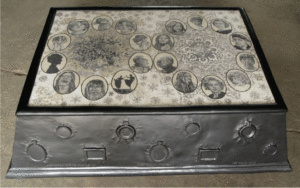 Presented by Ohio University School of Art + Design, the symposium will be held in Mitchell Auditorium on the fourth floor of Siegfried Hall, in conjunction with an exhibition at Majestic Galleries in Nelsonville, curated by Alex Hibbitt.  The event features artist's presentations and discussions highlighting concerns such as human rights, our relationship to natural resources and personal histories. Focus will also be placed on the role and agency of the artist in a time of international, political, economic and cultural uncertainty.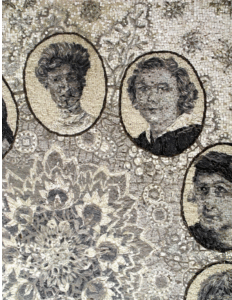 The symposium will conclude with a reception at The Dairy Barn Arts Center.
Community members and OU students alike are encouraged to attend this cross-disciplinary symposium.
More information may be found at https://www.ohio.edu/finearts/material-histories.cfm.
---
Saturday & Sunday, Oct. 14 & 15
"National Open Studios"
Regional ceramic studios will be opening their doors for you to get an inside look and visit with artists at work.  Click on the participating studios below for details on their individual events.  (More open studio events will be added here.  Check back soon!)