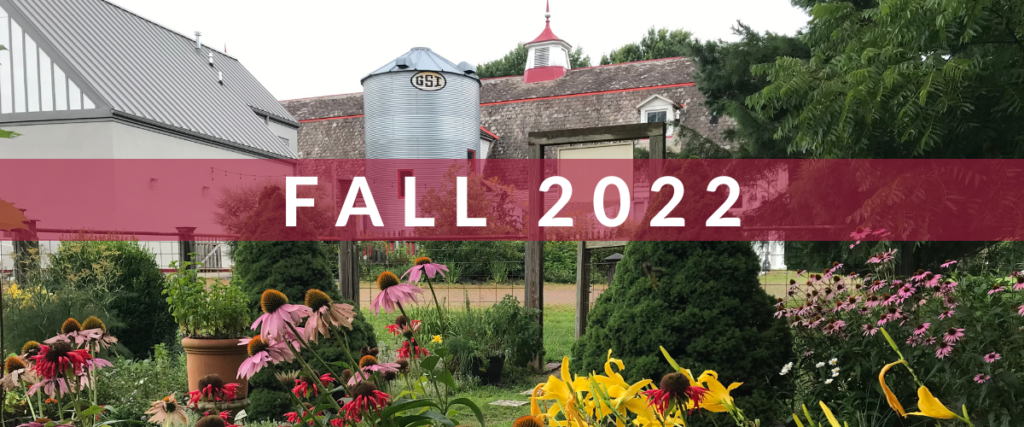 FALL SESSION and COVID-19 SAFETY: Masks may be required. The Dairy Barn follows updated guidance by the CDC. If COVID-19 Community Levels in Athens County are HIGH, masks will be required. If COVID-19 Community Levels are LOW or MEDIUM, masks will not be required. Please note: if conditions change quickly, The Dairy Barn reserves the right to implement a mask requirement at any time without prior notice, as deemed necessary. If The Dairy Barn has not required masks, students and staff are still welcome and encouraged to wear them, if it's their preference. CLICK HERE for the full Dairy Barn COVID-19 plan.
REFUND POLICY: The Dairy Barn Arts Center is only able to issue a full refund of a class/workshop registration fee (and materials fee, if applicable) provided the request is made no less than 7 business days before the first (or only) meeting of the class/workshop. Requests to unenroll in a class or workshop must be submitted via email to Education Director, Kelly Shaw, kelly@dairybarn.org or by calling 740-592-4981 and choosing OPTION 1 for EDUCATION.
UNEXPECTED CANCELLATIONS: In the event of inclement weather, instructor illness/emergency or other unplanned cancellation of a class, Dairy Barn administration will issue notification to students no later than 3 HOURS before a scheduled class (if possible.) At that time, we will email all enrolled students. Please, look for a message before heading to The Dairy Barn on any inclement weather days or call 740-592-4981. Classes canceled due to weather (or other unforeseen circumstances) will be rescheduled.
Click the class you are interested in below for more information, online registration and payment. Questions about registration? Want to pay by check or cash? Call 740-592-4981 (OPTION 1 for EDUCATION) or email kelly@dairybarn.org.
ON-SITE SUMMER 2022 Classes and Workshops
Catalog
Title
Instructor
Date(s)
Day
Time
# of Sessions
Materials Included?
Materials Fee
Member Rate
Non-Member Rate
#A180
Pottery I
Intro to Wheel Throwing Class
Quinn Schmalenberg

Sept. 15, 22, 29, Oct.6, 13, 20, 27, Nov. 3
Thursdays
10:00 am – 12:00 pm
8
Yes
$17
$206
$226
#A181
Handbuilding with Clay
Hillary Gattian

Sept. 22, 29, Oct. 6, 13, 20, 27, Nov. 3, 10
Thursdays
2:00 pm – 4:00 pm
8
Yes
No
$206
$226
#A182
Pottery II: Garden Pots
Margaret Gustafan
Sept. 27, Oct. 4, 11, 18, 25, Nov. 1, 8, 15
Tuesdays
5:30 pm – 7:30 pm
8
Yes
No
$226
$248
#A183
Drawing
Erica Magnus
Sept. 15, 22, 29, Oct. 6, 13, 20, 27, Nov. 3
Thursdays
5:30 pm – 7:30 pm
8
No
No
$140
$154
#A184
Painting
Erica Magnus
Sept. 16, 23, 30, Oct. 7, 14, 21, 28, Nov. 4
Fridays
12:30 pm – 3:00 pm
8
No
No
$170
$187
#A185
Altered Books
Hillary Gattian
Sept. 20, 27, Oct. 4, 11, 18, 25, Nov. 1, 8
Tuesdays
5:30 pm – 7:30 pm
8
Yes
$21
$140
$154
TAKE & MAKE KITS – Pick-up at The Barn for creativity at home!
(Please note: shipping is not available at this time)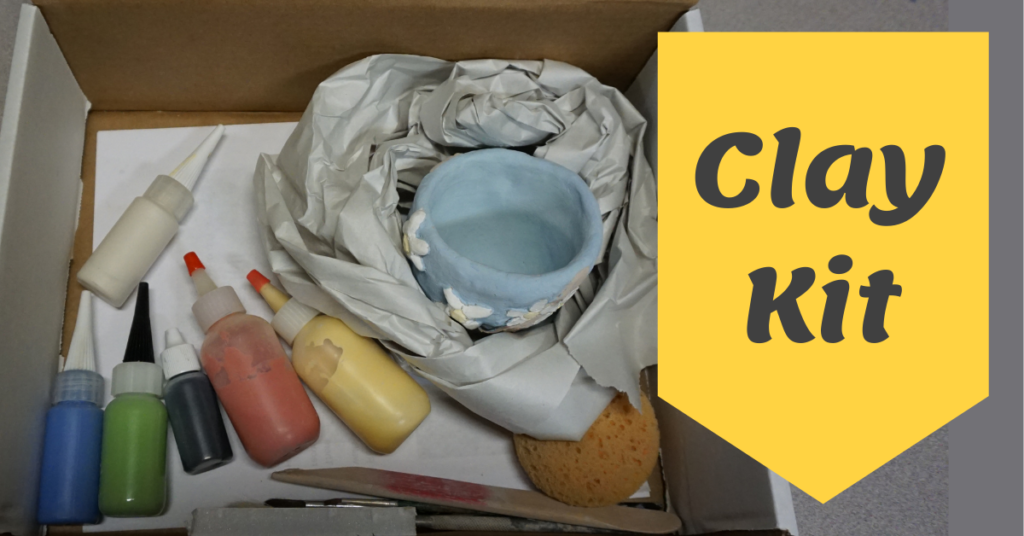 Choose a kit with 1 lb. or 2 lbs. of clay. Boxes contain tools, glazes and an instruction booklet to help you get started. Make your creations and bring them back to The Dairy Barn to be fired in the kiln!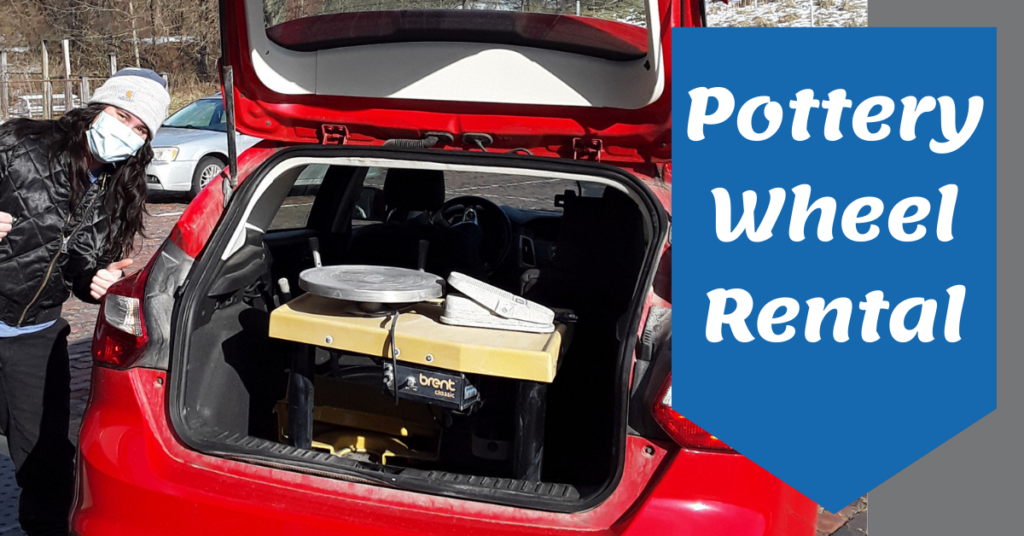 Designed for those with wheel throwing experience, try out a temporary home studio with our Pottery Wheel Rental Program. Play with clay to your heart's content!
OPEN STUDIOS @ THE DAIRY BARN
The Dairy Barn's three studios are available for Individual Dairy Barn Members to use independently. Contact Education Director, Kelly Shaw, for more information. 740-592-4981 OR kelly@dairybarn.org