Cancelled due to low enrollment
Catalog #A052
Want to paint? Want help overcoming those unavoidable obstacles that come up when
learning how to paint?
Wednesdays from 5:30PM – 8:00PM
8 Sessions starting January 17, 24, 31, February 7, 14, 21, 28, March 7
Cost: Member: $200 Non-Member $220

(All class materials are included)
This is an introductory course designed for participants to explore oil painting as a medium.  All materials needed will be provided in class!
For Adults (Teens 15 and older may be considered)
Instructor: Erica Magnus, an award winning author and illustrator with a MFA in Painting, a lifelong professional career in the applied fine arts as a freelance artist and over 25 years experience teaching art.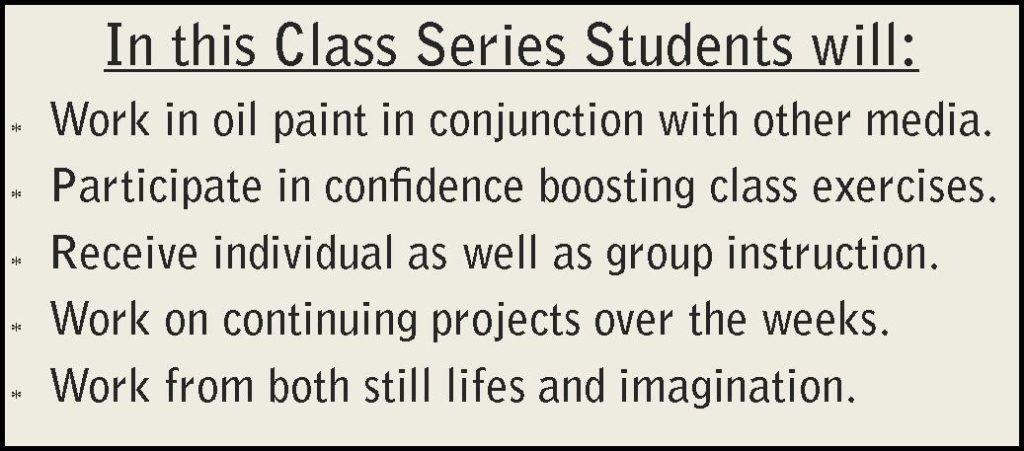 Bring any level of skill you already have, bring your questions, and let Erica help you through the stumbling blocks you've encounter on your way to full expression and painting enjoyment.  Breathe more life into your artwork. Learn to see the colors inside of color and put them to work. All painting draws from the same basic pool of understanding color, value, form, and composition and while these may seem daunting, Erica is well equipped to to guide you.
To register for this class:
Online: Fill out the online registration form (scroll down), OR, download and print this Registration Form for Classes and Workshops making sure to add the class catalog number (#A052) and title (Oil Painting: Basics & Beyond).   Please send forms and payment to the Barn via mail:
Attention: Lyn P.O. Box 747 Athens Ohio, 45701 Or drop it off during our business hours Monday-Friday 9:30-5:30
You can register right here online!   Lyn will confirm your registration via email.  Scroll down after hitting submit  for a link to pay in the Gallery Shop.    
About the Instructor: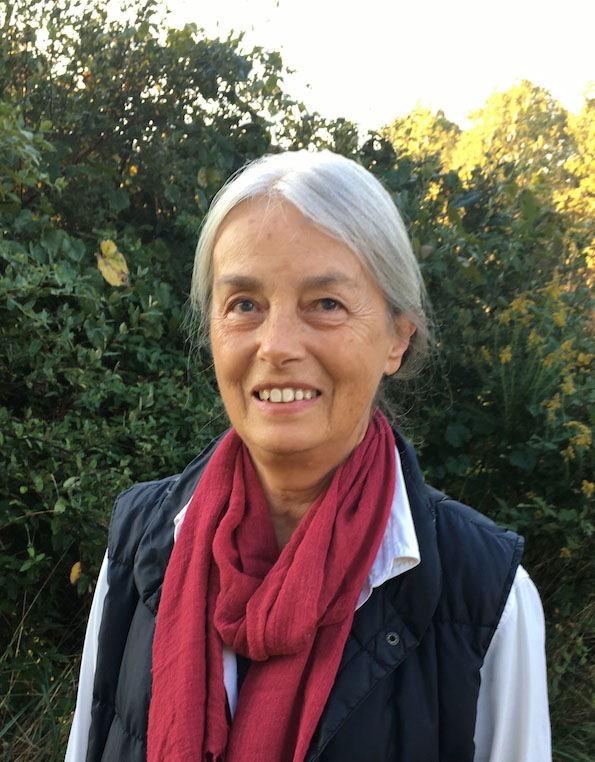 Erica Magnus majored in Painting, studying at home and abroad to earn her BFA from Minneapolis College of Art & Design, Minneapolis, MN.  She spent two years in further study of Painting and Sculpture at Atelier '63, Stichting Academe, in Haarlem, The Netherlands. She completed her MFA at the School of Art in Southern Illinois University, Carbondale IL, where she had first moved to work with Buckminster Fuller's World Game Workshop.  Her professional careers span multiple applied art freelance work, in publishing, illustration, creature design, and graphic novel development for film and television.  Teaching art classes has always been and continues to be  her most enduring source of shared enjoyment.