Specializing in Local – Food as a Gift
31 Public Square
Historic Square Arts District
Nelsonville, Ohio
740-753-1285
Ceramic Artist: Jennifer L'Heureux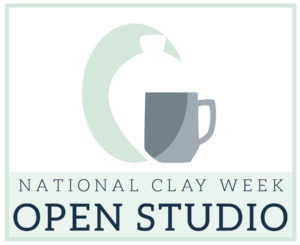 The Nelsonville Emporium retails the work of over 100 local artists – 12 of which are ceramic artists!  They also carry a full line of ceramic supplies for sale including the mid-range Nelsonville Clay which was created to resemble the World Famous Starbrick of our area.
The back studio is where you will see owner/studio potter Jennifer L'Heureux and her work-in-progress.  See all stages of clay: raw, greenware, bisque, and glaze-fired.  There may even be a kiln unloading of brand new work to see!
Purchases of Jennifer's pottery (and other artists) may be made with cash, check or credit card.  Be sure to check out the Nelsonville Emporium kitchen, now serving sandwiches, deli sides, soups, desserts and more.
For more about Jennifer and the Nelsonville Emporium, click here.
Or visit: nelsonvillemporium.com and facebook.com/nelsonvilleemporium
Directions:
The Nelsonville Emporium is located just off Route 33 at 31 Public Square in the heart of the Historic Nelsonville Square about 25 minutes North of Athens.