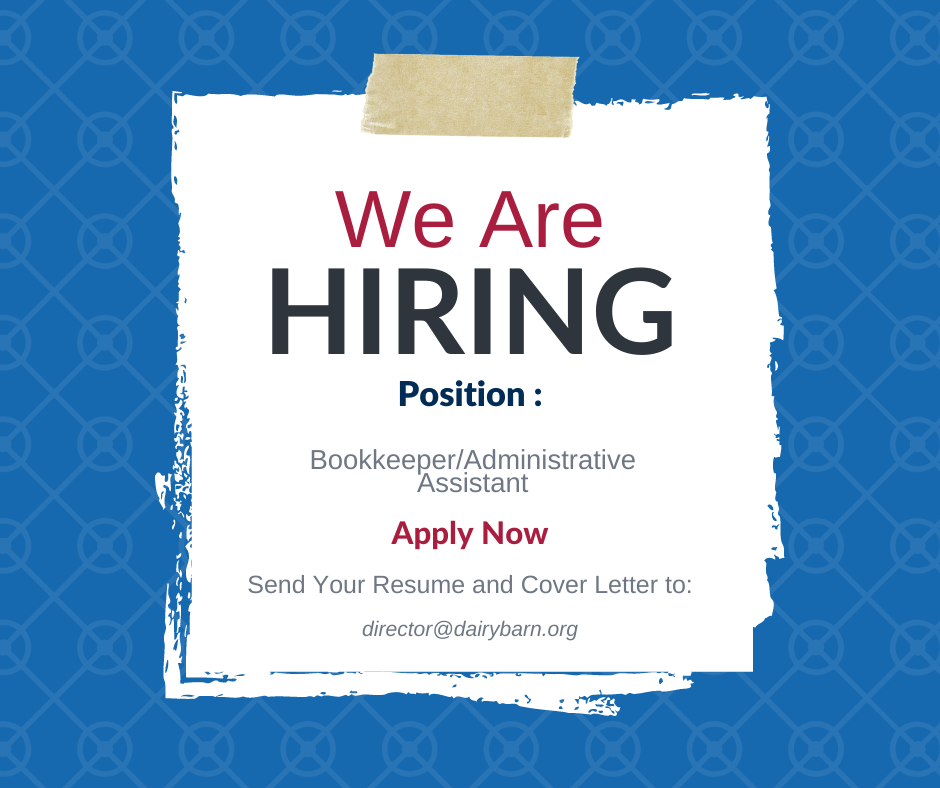 The Bookkeeper/Administrative Assistant is a core member of The Dairy Barn team, and is responsible for daily bookkeeping tasks, office support, guest services, and clerical duties to ensure The Dairy Barn adheres to best practices and requirements for non-profit operations and reporting. This position works closely with the Executive Director to provide clerical support and organizational tasks. Confidentiality, efficient time management, excellent organizational skills, and attention to detail are essential qualifications for this position.
View full job description here.
Please apply by sending your resume and cover letter to director@dairybarn.org with "Bookkeeper/Administrative Assistant" in the subject line. Position is open until filled.