Description
Please follow the link complete this Registration Form before completing your purchase.
"A perennial favorite among quilters, a fabric yo-yo is a gathered circle secured with a simple running stitch. The cute designs can be used as accents on anything from clothes to lampshades or sewn together to make a quilt." – Better Homes & Gardens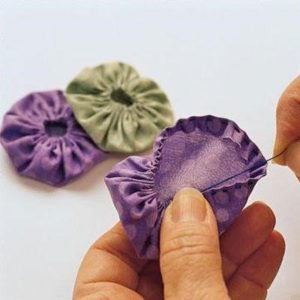 Yo-yo's are a lot of fun to make and are perfect for summer sewing.  Pack some fabric scraps, templates, needle and thread and you have the perfect sewing on the go project.  This class will introduce you to how to make yo-yos using a yo-yo maker and how to make them by hand without the maker.  When the summer is over though, you might find your kit over flowing with more than enough yo-yo's to make a queen sized quilt.  Yes, that happens!  We will explore the many options of projects and learn how to connect our yo-yos so that we are prepared and know how to complete a finished project.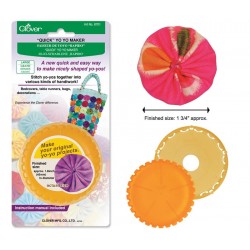 What to bring:
Fabric Scraps! We will have some available, but it's best to bring some.  Scrap pieces need to be no smaller than.  This is a perfect scrap buster to use up your scrap bag or up-cycle favorite old clothes.  It is best to bring woven fabrics, not stretchy knits and not very thick fabrics.
Yo-Yo Maker (Optional): Ann will demonstrate how to use a yo yo maker so participants may want to pick one up from Jo-Ann's before the workshop.  They are between $7-12.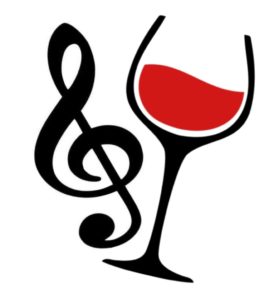 This Workshop coincides with the Dairy Barns Summer Music Series!  While the Workshop is happening, we will have live music on the Patio and the bar will be serving downstairs.  Participants are welcome to bring an adult beverage upstairs to enjoy during the workshop.