Description
Instructor: Erica Magnus
Catalog #A088
Wednesdays from 5:30 PM – 7:30 PM
8 sessions starting March 20, 27, April 3, 10, 17, 24, May 1, 8.
About this class: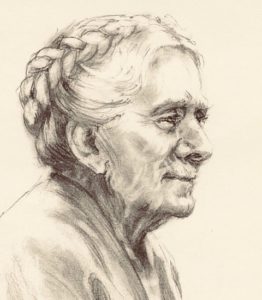 This class is open to all students, beginners as well as those wanting to advance their skills in the art of portrait drawing.  Each class uses step by step exercises and instructor demonstrations as guides on how to draw the human head and its features in proportion at various angles. Basic drawing skills are presented simply as they apply to portraiture over the first four of eight classes.  The final classes include will continue skill building as live models become available to pose for portraits.  Students receive individual instruction as asked for or as needed during each class which end with a group discussion.
The Dairy Barn will have some table easels, and drawing horses on hand on a first come first serve basis.  Additionally, the Dairy Barn will be able to provide some paper for sketching and some clean-up supplies.  However for the most part participants will need to bring their own supplies
Weekly Outline:
All classes will include set up time, review of work covered in previous class, brief instructor demos as needed, individual instruction as needed, end of class discussion / Q & A, and clean up time.  Aiming for at least 2 hours of class time to draw.  Participants are respectfully encouraged to be on time or even a few minutes early to allow for set up so all class time is working time.
Week 1:  Introduction, short overview of portraiture, basic approach described, demonstrated. Exercises in proportion of head, placement of features.  Q & A materials discussed.
Week 2: Drawing exercises clarify how to measure basic relationship of features at different angles. Using light to dark value scale to shape head, features. Instructor demonstrations.
Week 3: Observing forms provided as model "placeholders", students learn how to apply proportions and scale relationships within their portrait studies while continuing develop depth with range of values.
Week 4: Integrating the first three classes as students focus on composition, background, uses of line, areas of value to define form.
Week 5: Exercises to review drawing elements prior to beginning student portrait projects.  Live  models scheduled to sit for portraits as instructor offers individual instruction as needed.
Weeks  6, 7, & 8: The last three classes continue as in proceeding class with drawing from live models as  scheduled.  Exercises to strengthen overall grasp and proficiency with their chosen black       & white mediums is emphasized as individual instruction continues.  Instructor demonstrates as requested. Last hour is a group discussion and review of works.
About the Instructor: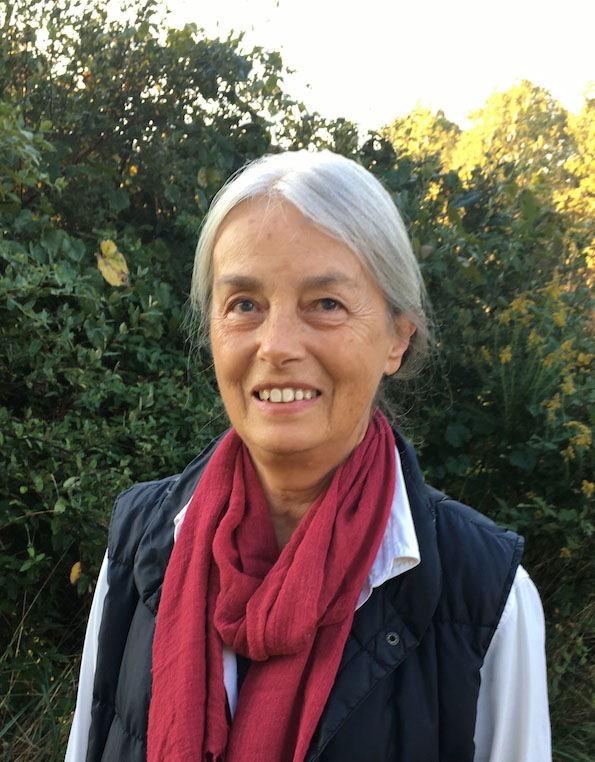 Erica Magnus majored in Painting, studying at home and abroad to earn her BFA from Minneapolis College of Art & Design, Minneapolis, MN.  She spent two years in further study of Painting and Sculpture at Atelier '63, Stichting Academe, in Haarlem, The Netherlands. She completed her MFA at the School of Art in Southern Illinois University, Carbondale IL, where she had first moved to work with Buckminster Fuller's World Game Workshop.  Her professional careers span multiple applied art freelance work, in publishing, illustration, creature design, and graphic novel development for film and television.  Teaching art classes has always been and continues to be her most enduring source of shared enjoyment.
Please follow the link to complete this Registration Form before completing your purchase.