Description
This Workshop is completely full as of 11:45am 9.19.19.  registrations or payments received after this time will not be honored.
Saturday, September 14th
1:00-3:00 pm
Instructor: Kelly Shaw

Participants will need to bring leaves with them to this workshop.  Leaves will be pressed into a slab of clay with a roller, then the clay pressed into a bowl shape, then peeled off the leaf and glazed!  After they are fired, the impression of the leaf will be in the clay forever.  Fresh leaves work best for this project.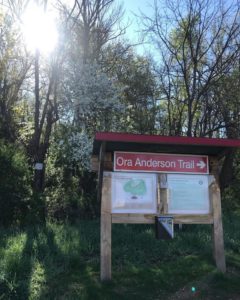 Each person should bring at least 3 so they have some options.  Leaves shouldn't be bigger than about 7 inches (roughly the size of an adults hand).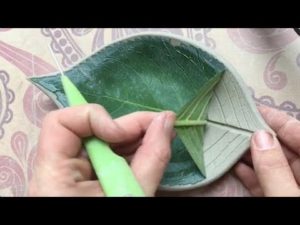 Go Take A Hike!
You can come early to the Barn before the workshop and explore the Ora Anderson Trail.  Collect some cool leaves and head to the ceramics studio at 1:00.  This is an unguided hike, so you'll need to decide how long you want to wander for.  Those with very little artists may only want to spend a few minutes, while some more avid outdoors folks may want to hike the morning away.  Whichever suits your fancy!  We just ask that people only collect leaves from the ground or try not to hurt the trees too much if plucking a live one!   Workshop doesn't start till one o'clock, so if the weather is nice, we encourage families to bring a picnic lunch if they want.  There are some lovely spots to stop on the trail, perfect for an early fall out door lunch.