Description
Instructor: Erica Magnus
Catalog #A089
Friday Afternoons 1:00-3:30
8 Sessions starting March 22, 29, April 5, 12, 19, 26, May 3, 10
About this class:
All students interested in beginning or advancing their painting skills are welcome, but this class is especially designed for those who may never have tried painting. Both oil and acrylic mediums will be explained, demonstrated, and explored. Using still life setups, each of 8 classes will focus on building one step at a time the basic elements found in painting including but not limited to: how color and value work together to build forms and how composition, perspective, and scale combine for the best results.
Whats included:
– table easels, drawing benches some standing easels to be used during class
– some containers for oil and acrylic paints
– some cleanup supplies
– limited Dairy Barn materials
What to Bring:
Participants will supply the majority of their own materials: Click HERE for materials list.  If you need some guidance on where to purchase materials, check out www.dickblick.com, or Pat Catan's in Parkersburg.
Week by Week Outline:
-Week 1: Introducing oil and acrylic mediums, their different properties and behaviors.  Exercises using same 3 colors from each medium to explore the ways to work with each.
-Week 2:  Students bring their own preferred medium supplies based on list provided in first class.  Using still life setup, several exercises will guide class to basic painting skills including the first steps in laying out the composition and basic shapes.
-Week 3: Observing the still life, learning to manage the balance of color and value to create dimension- How to apply perspective and scale to paintings.
-Week  4: Observing and integrating the basic elements learned in class via quick focused exercises.
-Week 5: Beginning student painting projects with individual instruction as needed. Instructor demonstrations as sample approach guidance.
-Weeks 6, 7, & 8:Students work on painting project with continued personal instruction. All elements Introduced and developed in earlier classes are integrated and reinforced. A final review  with students before clean-up and collection of works.
About the Instructor: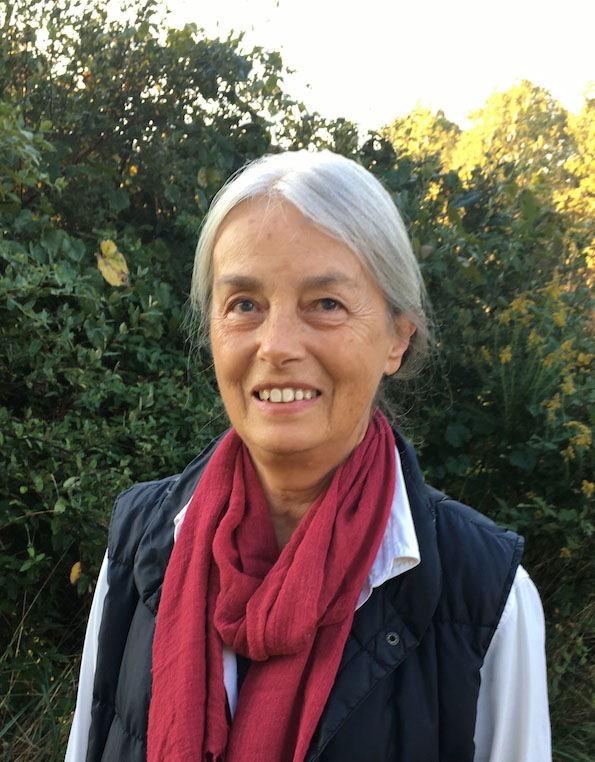 Erica Magnus majored in Painting, studying at home and abroad to earn her BFA from Minneapolis College of Art & Design, Minneapolis, MN.  She spent two years in further study of Painting and Sculpture at Atelier '63, Stichting Academe, in Haarlem, The Netherlands. She completed her MFA at the School of Art in Southern Illinois University, Carbondale IL, where she had first moved to work with Buckminster Fuller's World Game Workshop.  Her professional careers span multiple applied art freelance work, in publishing, illustration, creature design, and graphic novel development for film and television.  Teaching art classes has always been and continues to be her most enduring source of shared enjoyment.
Please follow the link to complete this Registration Form before completing your purchase.