Description
Infused Newsprint Cloth with Margarita Korioth
May 26,- 27, 1:00-7:30 pm
Learn an original technique that allows for the SEAMLESS integration of aged print on various types of cloth.   Find out how to add hidden lettering on cloth and design with INC –infused newsprint cloth.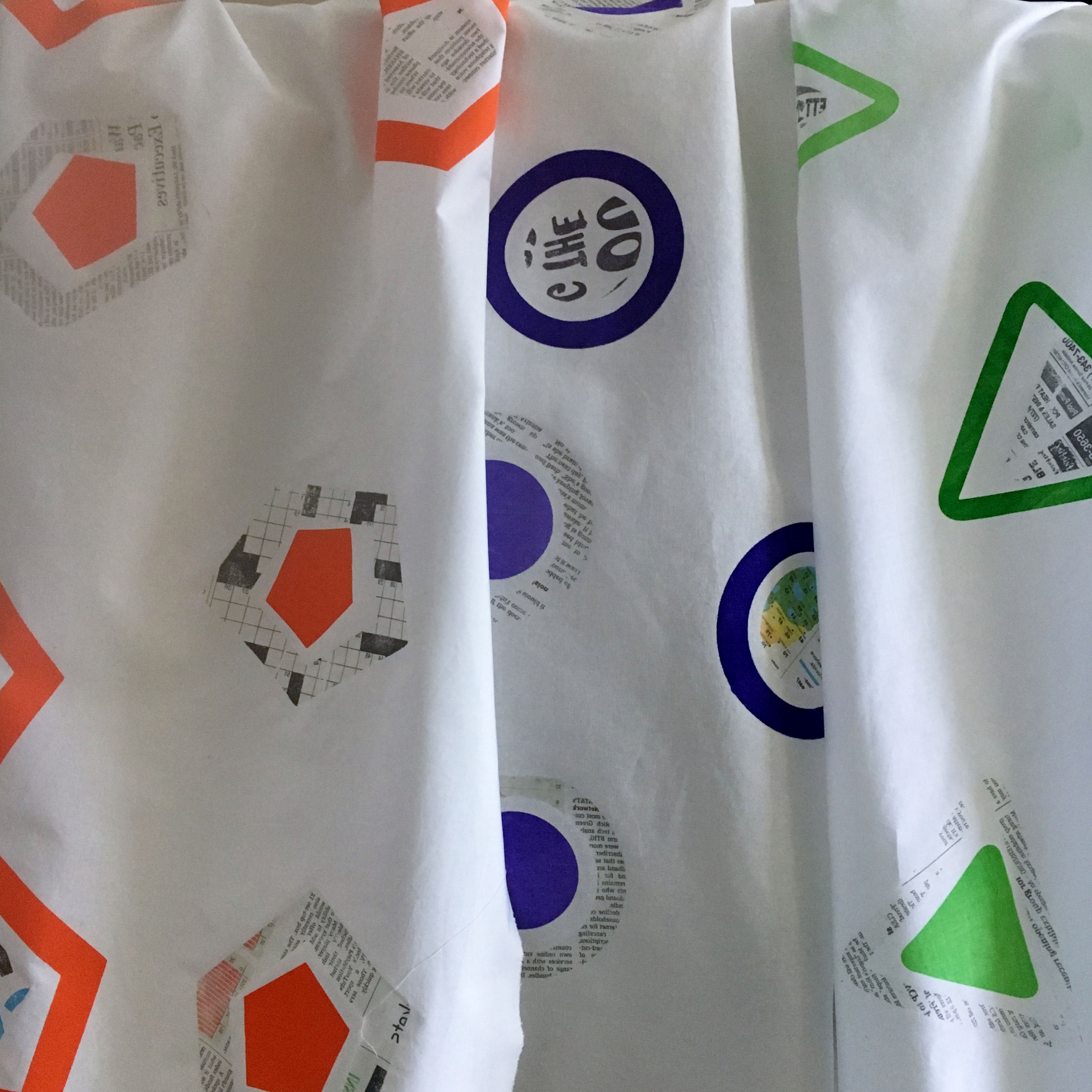 You will learn how to make screens 2 different ways.  A presentation will introduce you to cutting machines and the program that Margarita uses and she will demonstrate how to do it economically by hand. No sewing involved in this workshop!  You will end up with soft, washable, pliable and easy to sew Art-cloth.  Bring your sense of adventure and be prepared for serendipity results!
Participants will need to bring many materials and some tools/equipment. Click Here for materials list.
Early Bird: $ 200 Members / $225 Non-Members
AfterMay 1st: $225 Members / $250 Non-Members
Lab Fee $40
Please follow the link to complete this Registration Form before completing your purchase.