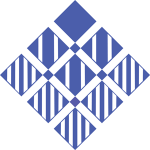 The Dairy Barn Arts Center is
pleased to announce
The 21st Biennial of Quilt National,
Quilt National '19
On view May 24 –  September 2, 2019
Submissions: June 1st – September 5, 2018
Entries can be submitted beginning on 1 June 2018 via QuiltNational19.org. The deadline for submissions is 5 September, 2018.
A few of our rules have been clarified, please carefully read the entire prospectus.
---
The jurors are François Barnes, Carolyn Ducey and Judy Kirpich.
---
---
If you have any questions or need additional information, please contact The Dairy Barn Arts Center via email at qn@dairybarn.org or 740-592-4981.