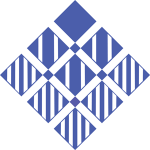 The Dairy Barn Arts Center is
pleased to announce
The 21st Biennial of Quilt National,
Quilt National '19
On view May 24 –  September 2, 2019
SUBMISSIONS FOR QUILT NATIONAL '19 ARE NOW CLOSED.
---
The Dairy Barn Arts Center is proud to announce the exhibitors for Quilt National '19!
Ludmila Aristova   Brooklyn, New York – Clare Attwell   Victoria, BC, Canada – Jill Ault   Ann Arbor, Michigan – Patricia Autenrieth   Hyattsville, Maryland –Liz Axford   Clinton, Washington – Astrid Bennett   Iowa City, Iowa – Susan Bianchi   Saratoga, California – Margaret Black   Boswell, Pennsylvania – Jen Broemel   Indianapolis, Indiana – Peggy Brown   Nashville, Indiana – Anna Brown   Bungwahl, New South Wales, Australia – Pat Budge   Garden Valley, Idaho – Betty Busby   Albuquerque, New Mexico – Susan Callahan   Silver Spring, Maryland – Benedicte Caneill   Larchmont, New York – Beth Carney   Yonkers, New York – Sandra Champion   Battery Point, Tasmania, Australia – Sandra Palmer Ciolino   Cincinnati, Ohio – Carson Converse   Shelburne Falls, Massachusetts – Stefani Danes   Pittsburgh, Pennsylvia, US – Yael David-Cohen   London, England – Chiaki Dosho   Kawasaki-shi, Kanagawa-ken, Japan – Chris Edmonds   Berryton, Kansas – Caryl Bryer Fallert-Gentry   Port Townsend, Washington – Kathy Ford   Worthington, Massachusetts – Marie Fornaro   Richmond, Virginia – Pat Forster   Mount Pleasant, Western Austrailia, Australia – Sheila Frampton Cooper   Martigues, France – Randy Frost   Bronxville, New York – Sylvia Gegaregian   Portola Valley, California – Helen Geglio   South Bend, Indiana – Sandy Gregg   Cambridge, Massachusetts – Anne Hammond   Silver Spring, Maryland – Barbara Oliver Hartman   Flower Mound, Texas – Marla Hattabaugh   Scottsdale, Arizona – Susann Heymann   Kneese, Mecklenburg Vorpommern, Germany – Jean Howard   Auxvasse, Missouri – Sara Impey   Colchester, Essex, United Kingdom – Maren Johnston   Santa Barbara, California – Jean Keenan   Sisters, Orgon – Jill Kerttula  Charlottesville, Virginia – Harue Konishi   Wakamiya Nakano-ku, Tokyo, Japan – Margarita Korioth   Collierville, Tennessee – Paula Kovarik   Memphis, Tennessee – Pat Kroth   Verona, Wissconson – Russ Little   College Park, Maryland – Pamela Loewen   Williamston, Michigan – Viviana Lombrozo   San Diego, California – Terrie Mangat   El Prado, New Mexico – Valerie Maser-Flanagan   Carlisle, Massachusetts – Mary Mattimoe Newmarket, Suffolk, UK – Eleanor McCain   Shalimar, Florida – Alison Muir   Cremorne, New South Wales, Australia – Barbara Nepom   Lopez Island, Washington – Ellen Oppenheimer   Oakland, California – Gabrielle Paquin   Orleans, Loiret, France – Anne Parker   Silver City, New Mexico – Pat Pauly   Rochester, New York – Elizabeth Ferry Pekins   Lampasas, Texas – Julia Pfaff   Richmond, Virginia – Ann Rebele   Columbus, Ohio – Daren Redman   Nashville, Indiana – Wen Redmond   Strafford, New Hampshire – Martha Ressler  Hamburg, Pennsylvania – Denise Roberts   Albright, West Virginia – Irene Roderick   Austin, Texas – Michael Ross   New Hope, Pennsylvania – Arturo Sandoval   Lexington, Kentucky – Dinah Sargeant   Newhall, California – Karen Schulz   Silver Spring, Maryland – Joan Schulze   Sunnyvale, California – Sally Sellers   Vancouver, Washington – Diane Siebels   Charlottesville, Virginia – Janet Steadman   Langley, Washington – Andrew Steinbrecher   Cincinnati, Ohio – Mary Ann Tipple   Elyria, Ohio – Cécile Trentini   Zurich, Switzerland – Erica Waaser   Munich, Germany – Isabelle Wiessler   Gundelfingen, Germany – Marianne Williamson   Miami, Florida  – Barb Wills  Prescott, Arizona – Hope Wilmarth  Spring, Texas – Ellen Wong Oakland, California – Anne Wu  Miami, New Mexico – Dana Ziesemer  Silverdale, Washington
---
The jurors are François Barnes, Carolyn Ducey and Judy Kirpich.
---
---
If you have any questions or need additional information, please contact The Dairy Barn Arts Center via email at qn@dairybarn.org or 740-592-4981.