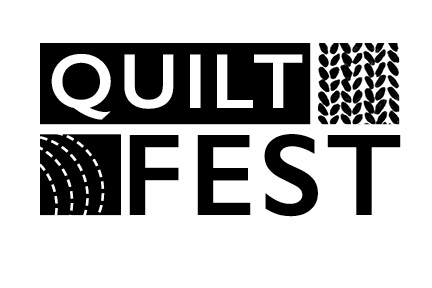 A Celebration of Everything Fiber!
Saturday, August 31, 10 am – 6 pm
Sunday, September 1,  10 am – 4 pm
Sponsored by The Dairy Barn Arts Center in Collaboration with Athens Area Fiber Faire
Featuring
Admission to the fabulous Quilt National '19
Exhibitors from throughout Ohio and beyond
Ready-to-purchase items from outstanding fiber artists
Tools for use in your own creations
Workshops for those who want to enhance their skills
Raffle of must-have items
Variety of delectable food options
Children's activities
Admission Prices (available online or at the gate)
For two-day admission:  Single:  $10 Family: $20
Proceeds benefit fiber arts education at the Dairy Barn Arts Center, 8000 Dairy Lane, Athens, Ohio 45701
QuiltFest Vendor Information
Dear Prospective Exhibitor:
We would like to personally invite you to be one of our inaugural exhibitors at QuiltFest:  A Celebration of Everything Fiber in collaboration with the Athens Area Fiber Faire to be held at The Dairy Barn Arts Center in Athens, Ohio.  Show times are Saturday, August 31 from 10 am – 6 pm and Sunday, September 1 from 10 am – 4 pm.  This great display of the best of fiber arts will be part of the final weekend of Quilt National '19 which showcases a juried collection of stunning contemporary quilts.
We are projecting an attendance of more than 1,000 lovers of the fiber arts from throughout Ohio and surrounding states, giving you a great opportunity to show and sell your materials, products and creations to your exact audience.
This two-day showcase is ideally designed for exhibitors like yourself.  The show will include:
Exhibitors representing everything from raw material to products necessary to work with them to an array of beautiful finished fiber arts creations of all types.
Daily workshops and demonstrations designed to help attendees gain new skills.
A last chance to visit the stunning Quilt National '19.
Food trucks and children's activities to make this a family event.
We are offering outstanding introductory prices to make your participation very affordable.  All spaces are a standard 10' x 10'.  The show will be held on the beautiful and spacious Dairy Barn grounds.  Participants may choose to be in one of our provided enclosed tents, each housing about 12 exhibitors, inside on the 2nd floor or you may opt to bring your own tent.  Spaces are $100 each inside the tent or $75 if you provide your own tent.
As part of your contribution to the show, we are asking each exhibitor to donate an item to our raffle, which raises more funds to support our work in the arts.
We encourage you to sign up right away because we expect spaces to sell out rapidly. Fill out the online form and hit submit or fill the form out, save it on your computer and print it out.  Sign and mail your reservation form along with your payment to: The Dairy Barn Arts Center, PO Box 747, Athens, Ohio 45701.
All vendor applications will be reviewed after June 15, 2019. Once reviewed, any vendors not accepted will be notified by June 6, 2019 via email and the payments will be returned. There are no refunds for accepted vendors to QuiltFest after August 1, 2019. A list of alternates will be kept and vendors wanting to participate will be notified as soon as a spot becomes available.
Any questions about the show may be sent to our Events Manager, Cassie Meek at cassie@dairybarn.org or 740-592-4981.  Information about hotel accommodations and travel to and around the area can be found www.quiltnational.org.  We look forward to seeing you at QuiltFest!
Sincerely,
QuiltFest Planning Team
Click Below for registration form-due May 6, 2019.
Coming Soon
Program Schedules
Ticket Information
Final List of Vendors

For more information contact Nadine Borovicka at nadine.borovicka@gmail.com with Athens Area Fiber Faire  or Cassie Meek at cassie@dairybarn.org or 740-592-4981.
Sponsored by The Dairy Barn Arts Center in Collaboration with Athens Area Fiber Faire