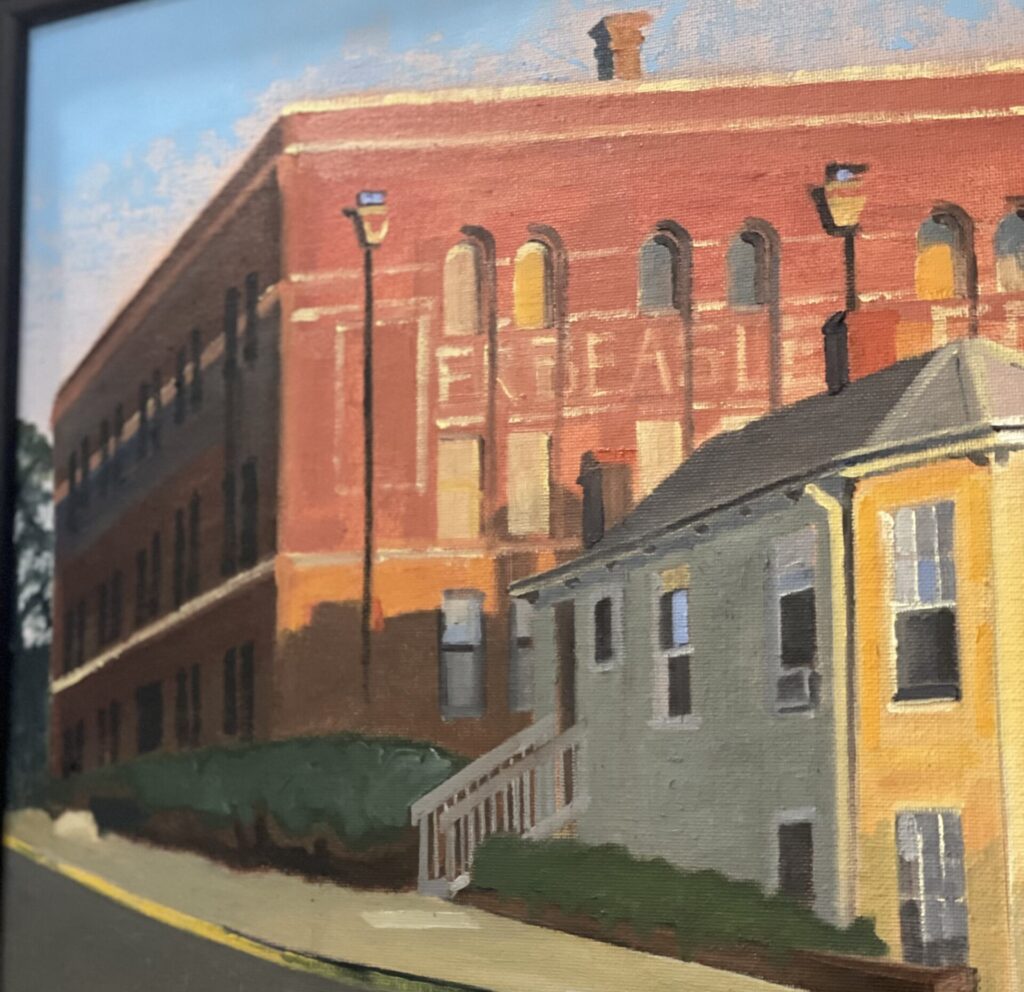 Oils on Canvas
On view September 17 – December 5, 2023
Holzer Community Gallery is located at 2131 E State St, Athens, OH 45701.
I am, therefore, I paint… and design, carve, create, chisel, mold, transform, reuse,
and repurpose. Grey hair has taught me that this is who I am. Mundane household
repairs often end up with custom fixes. A new retaining wall isn't just functional –
it's an opportunity for a work of art! Each brick is like a brush stroke.
I like architecture and old buildings. Things weren't engineered to fail back then.
Over the past six years, I have devoted a significant portion of my time to painting
with the aim of supplementing our retirement income. If all goes as planned, we
might reach that stage earlier than expected. However, the demands of work
tend to encroach upon my precious free time.