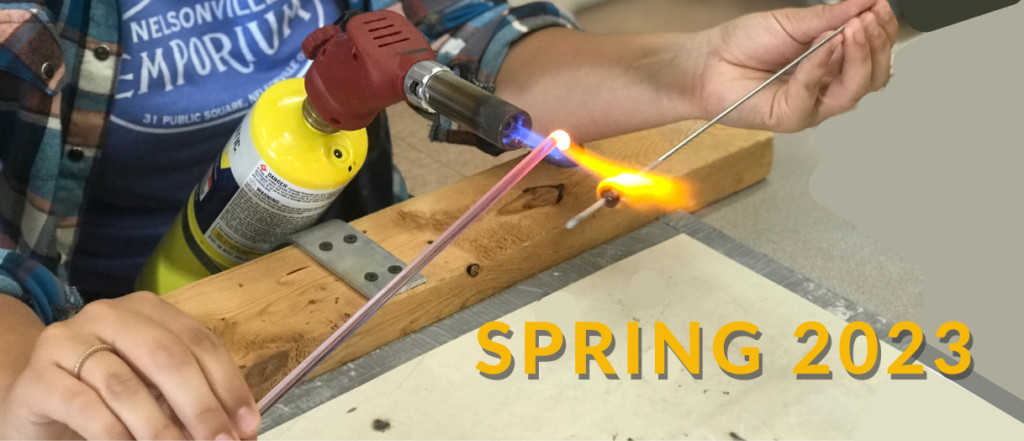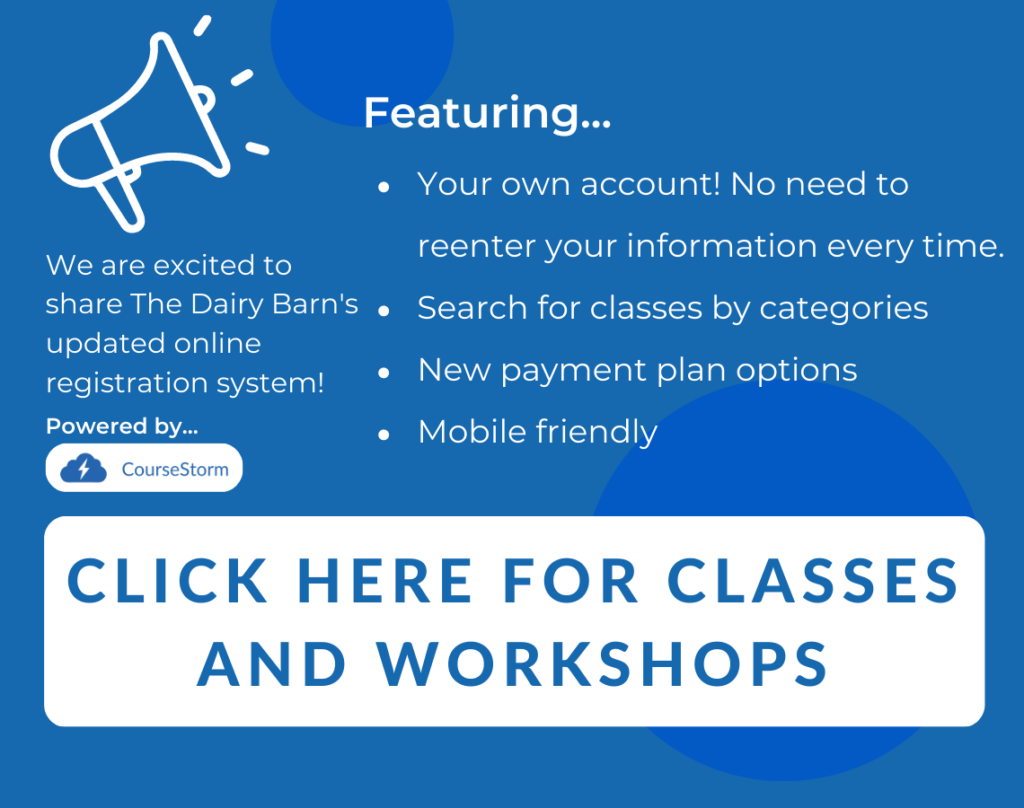 Questions about registration? Want to pay by check or cash? Call 740-592-4981 (OPTION 1 for EDUCATION) or email education@dairybarn.org
YOUTH SCHOLARSHIPS: Generous donations from Dairy Barn Members and sponsors facilitate scholarships for students under age 18 in any available class or workshop. Parents and guardians, please use the link below to request a scholarship or contact the Education Director for more information.
YOUTH SCHOLARSHIP REQUEST FORM
REFUND POLICY: The Dairy Barn Arts Center is only able to issue a full refund of a class/workshop registration fee (and materials fee, if applicable) provided the request is made no less than 7 business days before the first (or only) meeting of the class/workshop. Requests to unenroll in a class or workshop must be submitted via email to the Education office, education@dairybarn.org, or by calling 740-592-4981 and choosing OPTION 1 for EDUCATION.
TAKE & MAKE KITS – Pick-up at The Barn for creativity at home!
(Please note: shipping is not available at this time)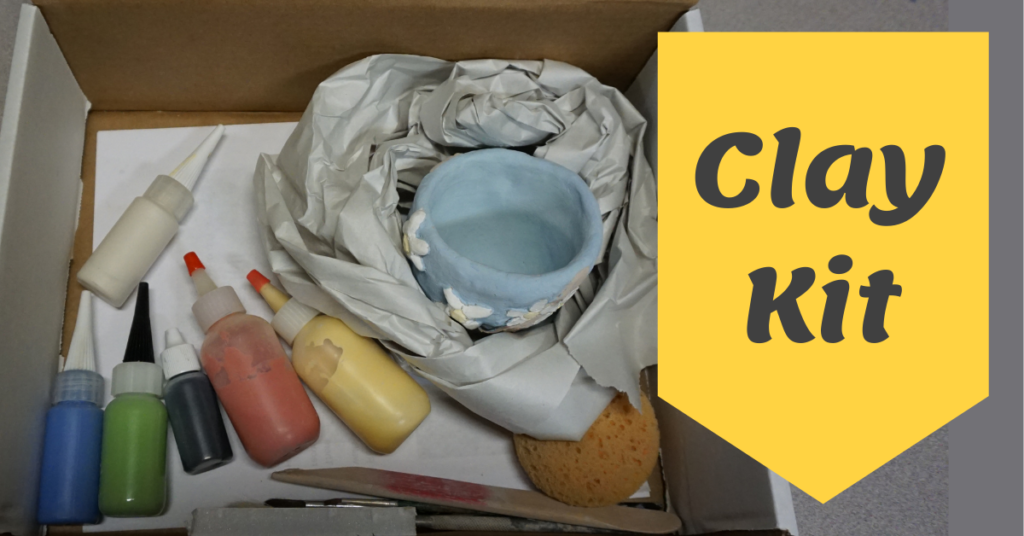 Choose a kit with 1 lb. or 2 lbs. of clay. Boxes contain tools, glazes and an instruction booklet to help you get started. Make your creations and bring them back to The Dairy Barn to be fired in the kiln!
OPEN STUDIOS @ THE DAIRY BARN
The Dairy Barn's three studios are available for Individual Dairy Barn Members to use independently. Contact Studio Manager, Rebekah Halbirt, for more information. 740-592-4981 option 1 for Education OR rebekah@dairybarn.org