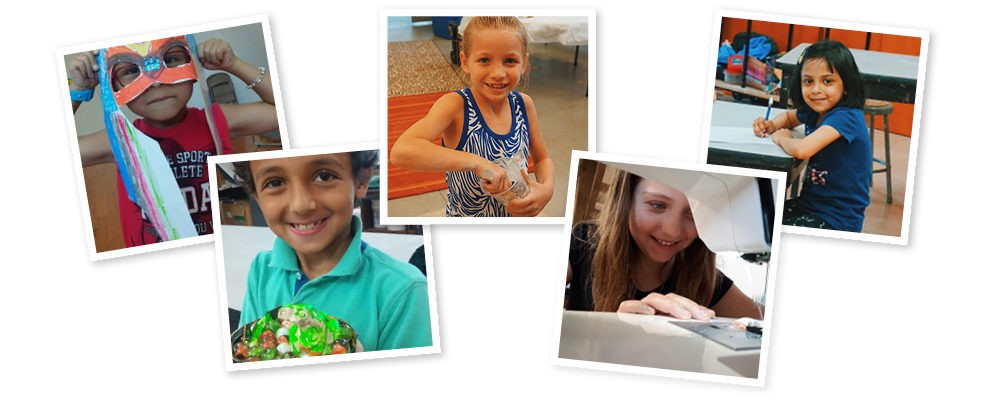 Summer Art Camp 2023
Thank you to everyone who participated in Summer Art Camp 2023. We wish all our camp families a wonderful school year and we look forward to seeing you next Summer!
2023 Summer Art Camp / Monday – Friday
For children who have completed Kindergarten through rising 7th Graders
Full Day 8:30 AM – 4:00 PM
AM Half Day 8:30 AM – 12:30 PM
PM Half Day 12:00 PM – 4:00 PM
Optional Aftercare 4:00 PM – 5:00 PM
Summer Art Camp at The Dairy Barn is a fun, child-centered program for exploring the creative arts and humanities. Embracing the STEAM approach to learning, each week celebrates special themes, anchoring art activities to other parts of our contemporary world: science, history, technology, world culture, literature, and more.
Week 1 Themes
AM Tall Tails
PM Short Stories
Week 2 Themes
AM Juneteenth Celebration!
PM International Passport
Week 3 Themes
AM Wizards!
PM Calling All Cryptids
Week 4 Themes
AM Human Inventions
PM Natural Phenomena
Week 5 Themes
AM What Makes Us Unique?
PM What Makes an Artist?
Week 6 Themes
AM Patterns on Parade
PM (In)Visible
2023 Teen Art Camp / Monday – Friday
For rising 8th Graders through rising 12th Graders
10:00 AM – 4:00 PM
Teen Art Campers are provided in-depth opportunities to explore art-making with emphasis on all stages of the creative process: conceptualization, planning, and execution. Small groups allow for collaboration between fellow campers and Teaching Artists. The Teen Art Camp curriculum utilizes The Dairy Barn's specialized studios in the Fiber, Ceramic, and Digital Arts.
SUMMER ART CAMP REGISTRATION FEES
Full Day: $210.00 / Half Day: $118.00
Optional Aftercare: $25.00 per week
TEEN ART CAMP REGISTRATION FEES
Full Day: $225.00
Payment plans and scholarships are available.
Dairy Barn Members at the Household Level or higher receive a 15% Discount on Art Camp programs.
Accessibility and equity are fundamental to Dairy Barn education programs. Scholarship awards are confidential and recipients have a camp experience identical to their fellow campers.
Request a Scholarship (link returns in 2024)
Donate a Scholarship
The Dairy Barn is a Qualified Education Service Provider (QESP) with the Ohio Afterschool Child Enrichment (ACE) Educational Savings Account program. Families are able to apply for reimbursement of Summer Art Camp and Teen Art Camp registration costs through this educational savings account program. Learn more at https://www.aceohio.org/.

The Dairy Barn is committed to being an inclusive space. As we work to ensure every person has equitable access to the arts and our programs, camp families are invited to provide essential information and insight about participants' individual needs at registration. We employ our well-honed creativity skills to create collaborative accommodations while acknowledging the capacity of our staff and resources. All the details about Dairy Barn Art Camps can be found in our Handbooks.
Experienced Teaching Artists are the ♡ of Summer Art Camp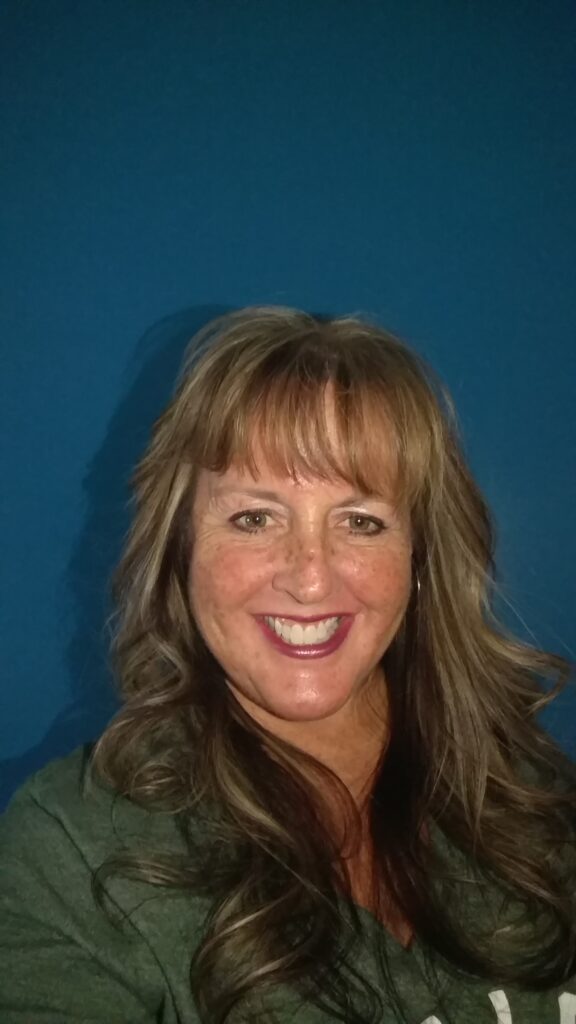 TOBE GILLOGLY
Tobe Gillogly graduated from OHIO with a Bachelor of Fine Arts in Dance and a theatre minor in 1993. She moved to Greensboro NC after graduation and instructed dance/theatre for the City of Greensboro, Easton and Winston Salem city school systems, Kinderdance and Arts Evangelica. She also choreographed and performed with the Greensboro Ballet, multiple theatrical performances, toured with Razz Ma Tazz on an Alaskan cruise ship, with Arts Evangelica in Belgium, France, and in NC and SC in the states. After returning to Southeast Ohio in 2021 she taught at Factory Street studio, The Dairy Barn, Upward Bound, and Athens Community Center. Tobe graduated from Hocking College with a Physical Therapist Assistant (PTA) degree in 2003 and has the honor of working with children and their families as a PTA for Ohio University Therapy Associates (OUTA) for 20 years in both the clinical and school settings. She completed her MS in Child and Family Studies in 2011 and accepted an Assistant Clinical Professor position in 2014 and is the Chair of the Department of Interdisciplinary Health Studies department at OHIO. Her son will start at OHIO this summer and her husband is retired from OUPD.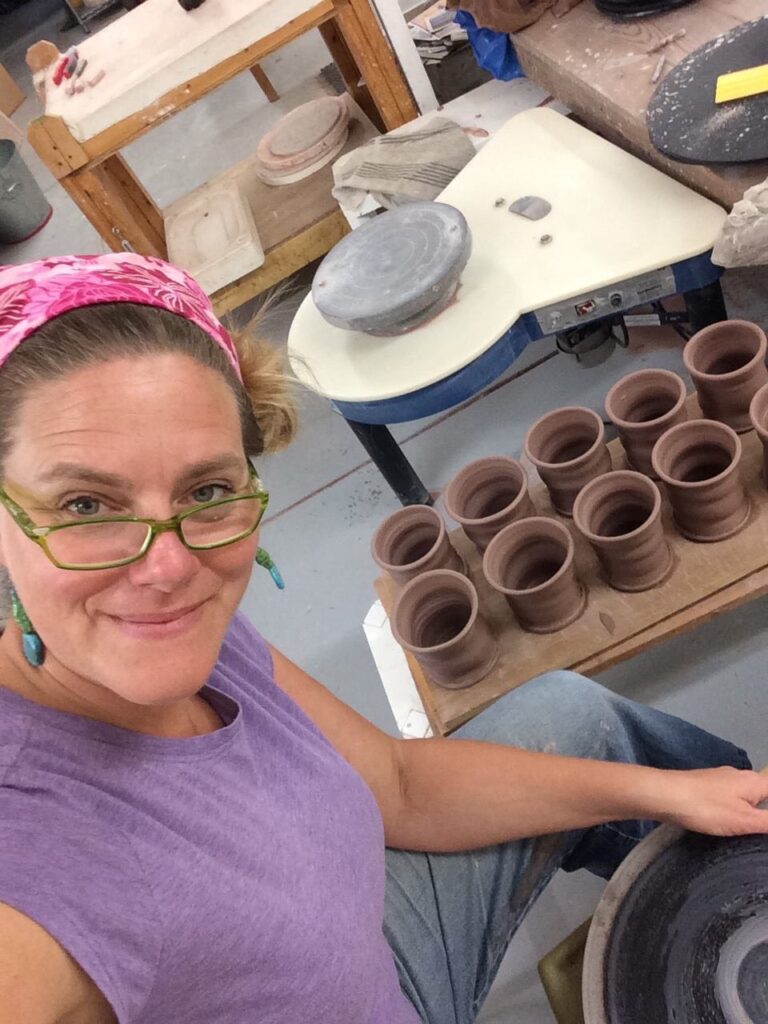 MARGARET GUSTAFAN
Margaret is an experienced artist and educator. During the school year, you can find her in her classroom as Nelsonville-York's Middle School Art Teacher.
Margaret also engaged youth in Nelsonville through the Circle Around the Square program, and spent time managing Paper Circle, a unique handmade paper shop on the Historic Nelsonville Square.
An accomplished potter, she also is a regular Teaching Artist at The Dairy Barn Arts Center. Helping adult students explore wheel-throwing and hand-building. This Summer, Margaret is teaching the adult class, Pottery II: Garden Pots. A prolific gardener herself, this class encourages students to get their hands dirty with clay and soil alike.
Margaret is excited to join in the fun and creativity of Summer Art Camp this year!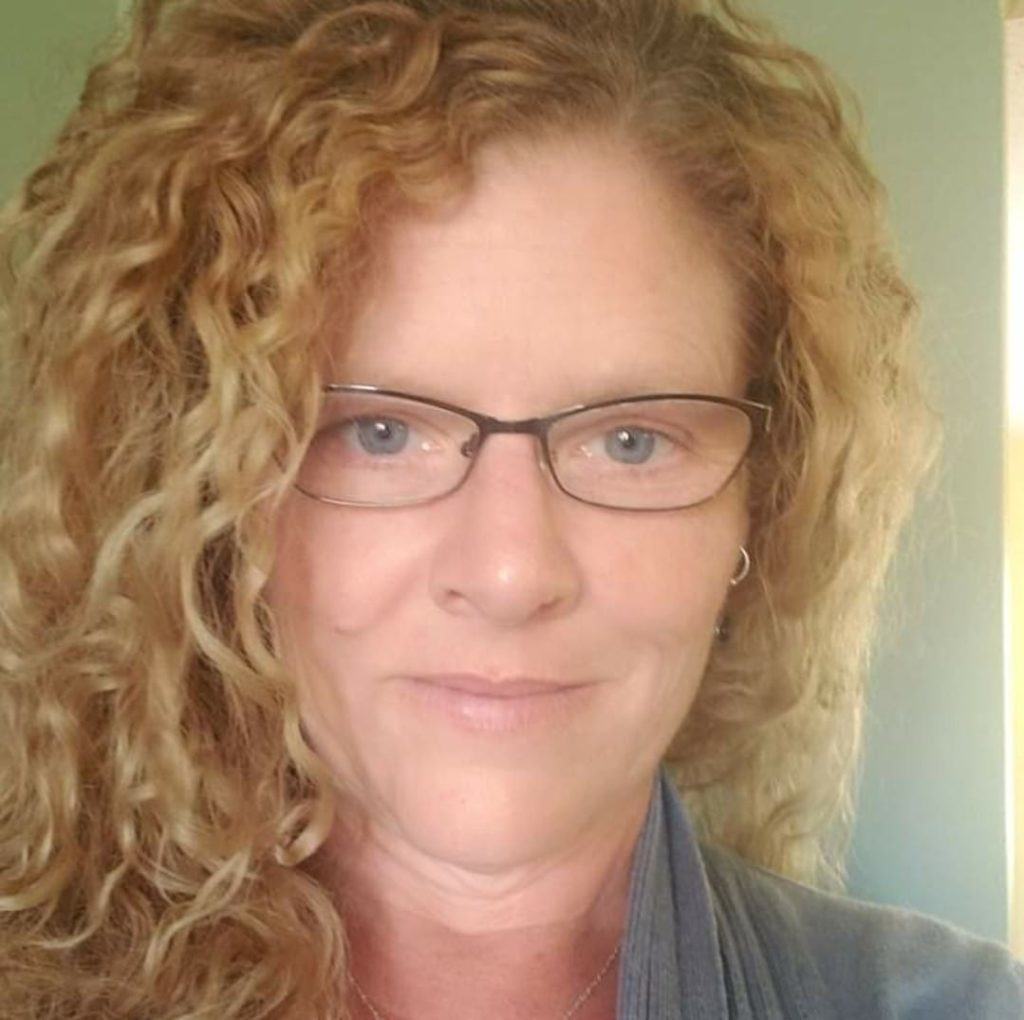 JULIE ANN BEAUDRY
With the belief that the Arts are one of the most important ways people express themselves and interpret the world around them, Julie Ann Beaudry has committed her life to teaching art in a myriad of settings. Earning a Bachelors of Arts and Science in Education from Notre Dame College, she taught in public high school for over a decade. Now, as the developer of a non-profit fostering whole health in teens, she finds her home each summer at The Dairy Barn celebrating the creative endeavors of inspired young artists and encouraging their ability to value themselves and others.
As an artist, Julie Ann enjoys watercolor, ceramics and sculpture. Throughout the year she shares her passion for art and artists at her farm in Albany, blending nature, art, music and movement to build resilience in teens. Personal artwork, Julie Ann's Philosophy of Education, resume, and student work can be found in the albums section of her Facebook group called "Inspiration Generation."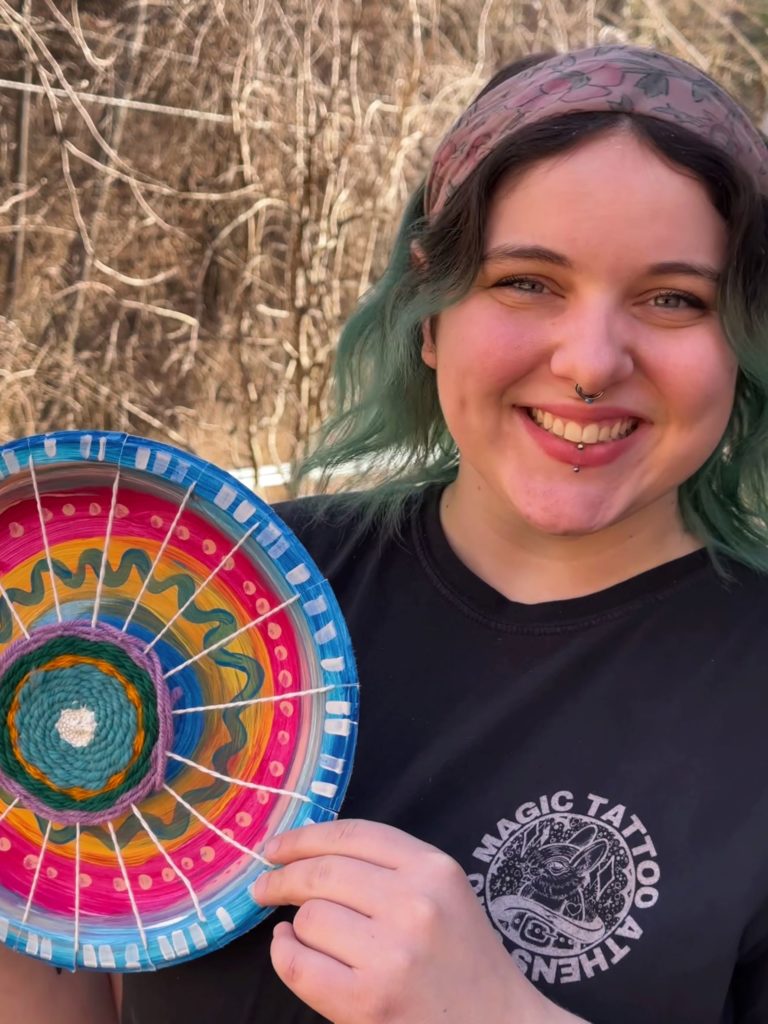 SARA SEVERNS
Sara is a 23-year-old artist from Louisville, Ohio. Some of her favorite creative endeavors include drawing, printmaking, and large-scale projects like collaborative sculptures and murals. She has been a featured chalk muralist for Canton's First Friday festival for the past 5 summers.
Sara graduated from the University of Mount Union with a BA in Art Education. Since then, she has been substitute teaching in the Athens area and bartending at Eclipse Company Store. She is SO excited to return to the Dairy Barn's Summer Art Camp this year. She loves introducing kids to art methods they've never tried before– encouraging them to give in to creativity and try new things.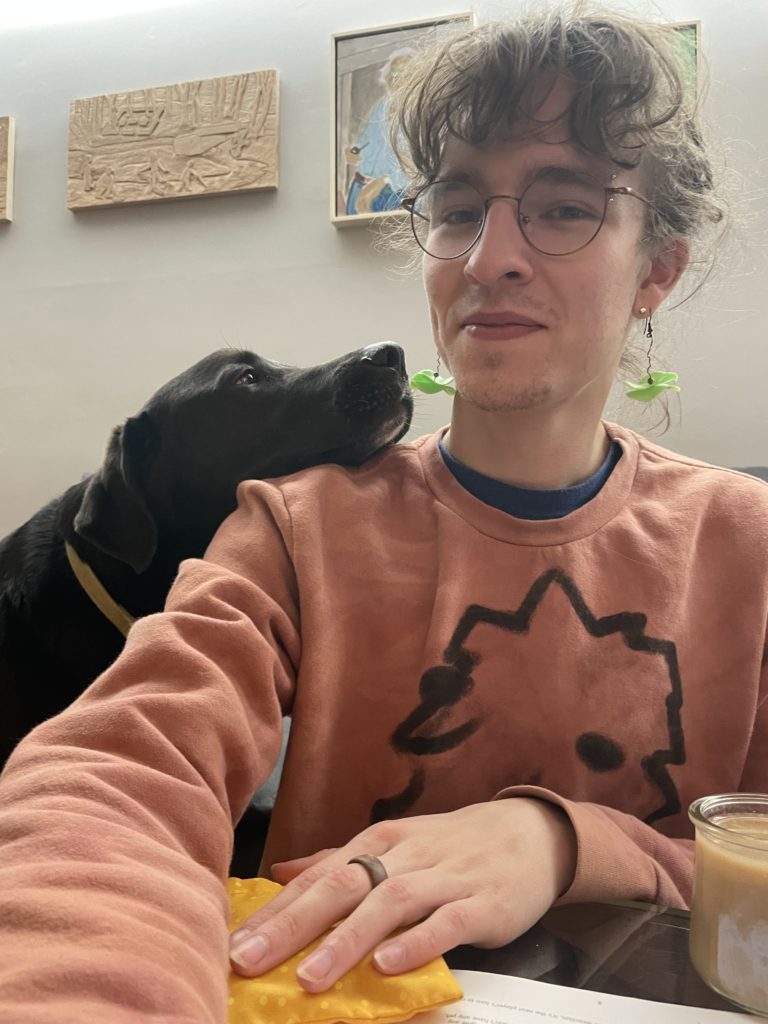 CHIP WAGNER
Chip Wagner is an art educator who works with a variety of media. They have an M.Ed. in K-12 Art Education and a BFA in ceramics, both from Ohio University. Currently they are the art teacher at Wellston High School. They completed their student teaching at Federal-Hocking.
Chip has led before and after-school art projects for K-8th grade students for Project SAFE in the Logan-Hocking school district. At The Dairy Barn, Chip has taught at Summer Art Camp the past two years, was the Ceramic Studio Assistant, and taught Introduction to Pottery classes.
Teaching art and helping people through the creative process is a precarious endeavor. For an individual this means ensuring their artwork is significant to themself. Chip's goal as an art educator is to help others consider themself an artist.
JESSICA HELD
Ohio native Jessica Held first moved to Athens to earn a degree in painting and photography at Ohio University. After graduating and moving around the Midwest, years later her family happily settled back in this wonderful community. Jessica's functional artwork can be found in shops around Ohio and online at fluxandfunction.com and @fluxandfunction on Instagram and Facebook.
Jessica enjoys spending time with family and traveling, especially to see art. She enjoys teaching art camps and after school art enrichment classes because children are so creative!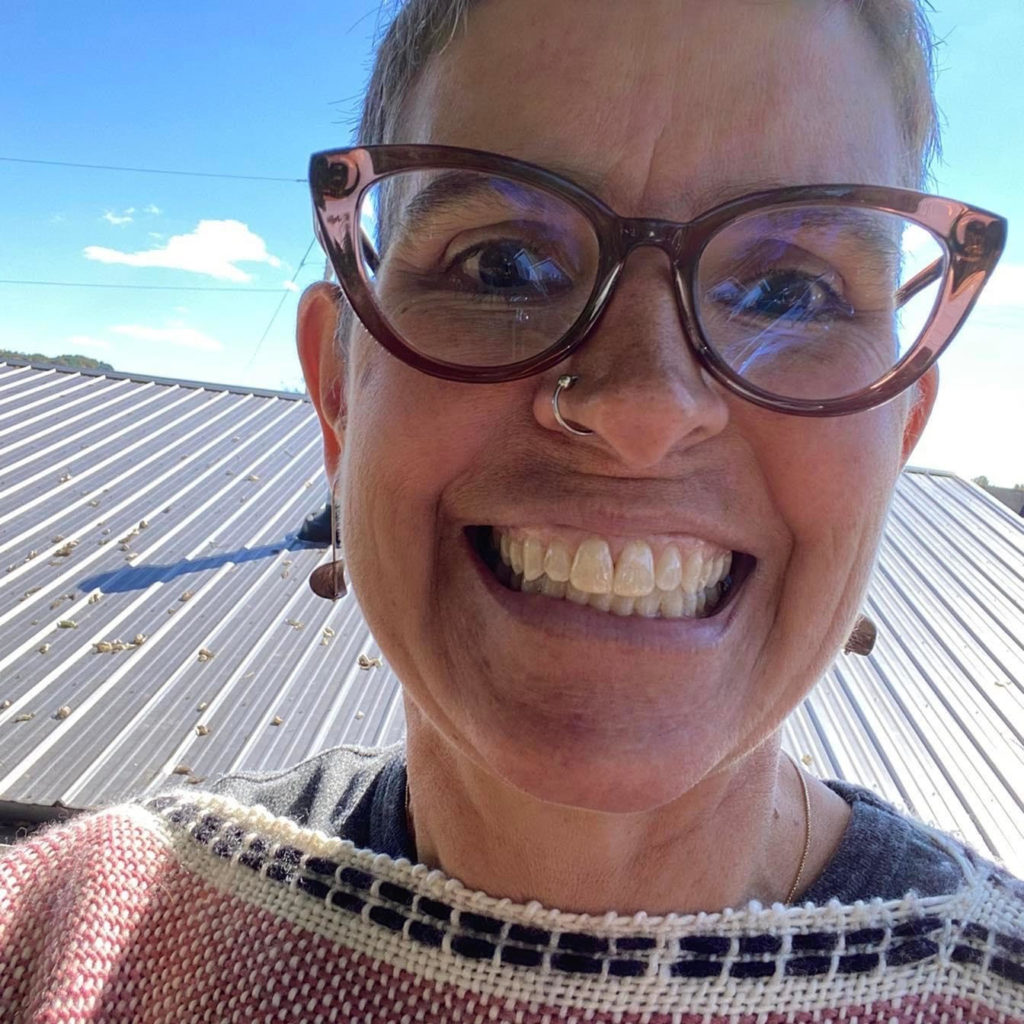 ALLYSON PAPPAS
Allyson Pappas has been teaching elementary school in Southeastern Ohio for the past 30 years…ranging from 1st to 6th grade, Art, Physical Education, and reading intervention support. She graduated from Ohio University with a degree in elementary education and a minor in the visual arts.Allyson has fond memories of her own daughters attending Dairy Barn Art Camp and enjoys creating similar memories with new campers!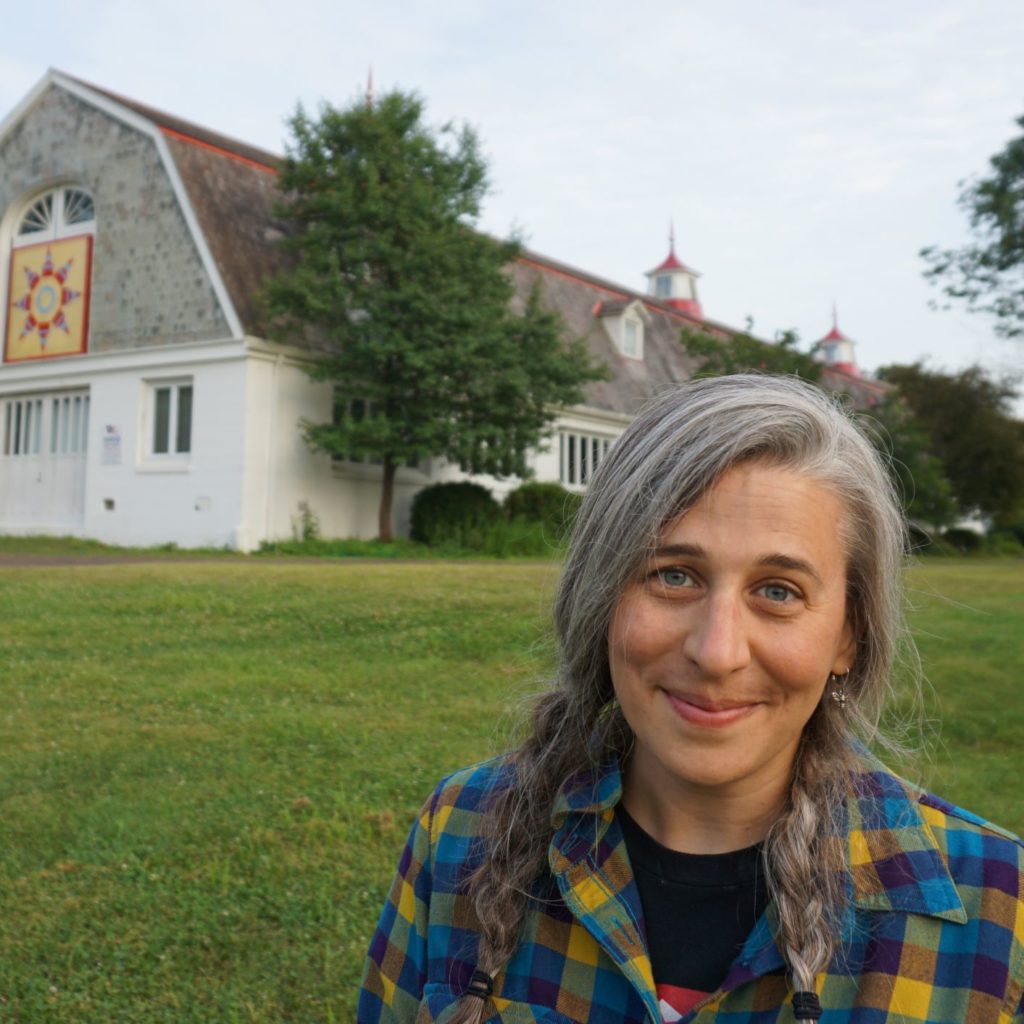 KELLY I SHAW
In addition to being The Dairy Barn's Education Director, Kelly Shaw has enjoyed sharing her love of clay with others as a Teaching Artist for over 15 years. She especially appreciates teaching during Teen Art Camp, helping participants plan and execute their unique artistic visions to their fullest potential.
Kelly's other creative pursuits include drawing, illustration and the fiber arts. When not making or building something, she can be found riding her bike in the woods and backroads, while in deep appreciation of the beautiful scenery and vibrant rural communities of Southeast Ohio.