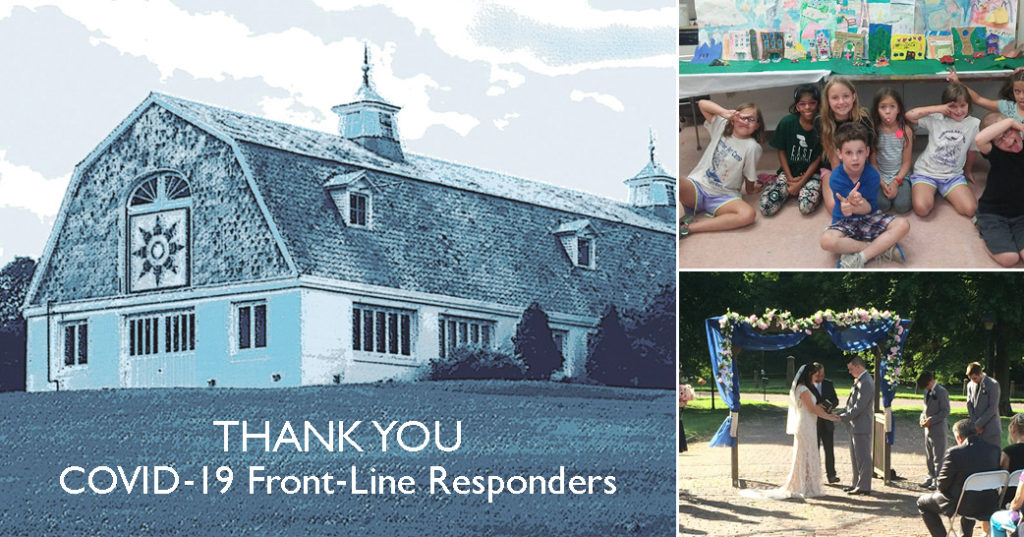 First Responder Appreciation Week at The Dairy Barn
Our front-line COVID-19 responders are working hard to help keep our community safe during this difficult time. We wish to say THANK YOU to all of those who are going above and beyond during this pandemic by showing unlimited dedication and bravery.
During the last week in April, we are offering a limited number of Dairy Barn Memberships to COVID-19 essential first responders, including but not limited to healthcare providers, grocery store workers, EMTs, and all of those going above and beyond to keep us safe during this difficult time. Memberships will become active the day the Barn re-opens to the public, and will be valid for one year.
What does a membership do for you?
Household memberships unlock the power of local art to you and your family.
Free admission to exhibitions
Call for Entry Invitations
10% discount on selected items in the Gallery Shop
Access to studio space, equipment, and tools
Discounts on classes, workshops, and camps
---