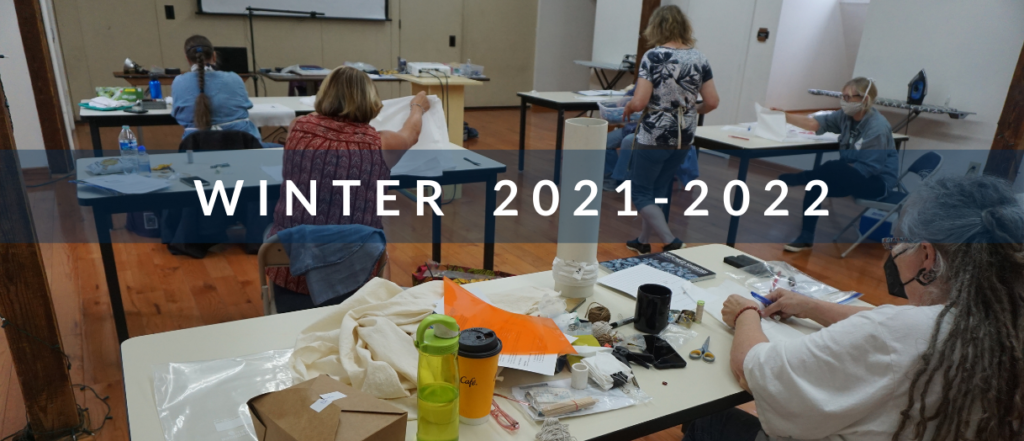 A Note About Safety: The Dairy Barn is committed to the safety of our students, visitors and staff. We have significantly limited our class sizes for social distancing and require all staff, students and visitors to wear properly fitted masks in the building. See our full COVID-19 plan here. Refund Policy: The Dairy Barn Arts Center is not able to issue refunds for class/workshop registration, unless the event is cancelled by The Dairy Barn. If cancelled by The Dairy Barn, a full refund of your registration will be reimbursed to you. Or, if you prefer, your payment can be credited to a future class or workshops. If a class or workshop is cancelled due to inclement weather, it will be rescheduled at a future date.
Winter Weather Cancellations: In the event of inclement weather, Dairy Barn administration will decide no later than 3 HOURS before a scheduled class, if it should be cancelled for safety. At that time, we will email all enrolled students. Please, look for a message before heading to The Dairy Barn on any winter weather days or call the Education Director at 740-592-4981. All classes canceled due to weather (or other unforeseen circumstances) will be rescheduled.
Click the class you are interested in below for more information, online registration and payment. Questions about registration? Want to pay by check or cash? Call 740-592-4981 or email kelly@dairybarn.org.
ON-SITE Winter 2021-2022 Classes and Workshops
ONLINE Winter 2021-2022 Classes and Workshops
TAKE & MAKE KITS – Pick-up at The Barn for creativity at home!
(Please note: shipping is not available at this time)
OPEN STUDIOS @ THE DAIRY BARN
The Dairy Barn's three studios are available for Individual Dairy Barn Members to use independently. Contact Education Director, Kelly Shaw, for more information. 740-592-4981 OR kelly@dairybarn.org