Last updated 3-17-2020
The Dairy Barn Arts Center is committed to protecting the health and safety of our staff, visitors, and community. Due to current concerns surrounding the Coronavirus (COD-19), we have made some changes to our upcoming schedule. As the situation evolves, we will keep this page updated to address your questions and concerns. Thank you for your understanding.
We are temporarily closed to the public, including the gallery shop, art studios, and exhibition gallery. 
OH+5 artists should wait to pick up their art until later notice. If it is an emergency, please email Holly to work something out (holly@dairybarn.org). 
The Dairy Barn Arts Center Art Auction, originally scheduled for March 28, has been postponed to a later date. Those who have already purchased tickets have the option to hold their tickets until the new date has been announced, or to request a refund by emailing director@dairybarn.org at any time.
Dairy Barn Fest, originally scheduled for April 3rd and 4th has been postponed to a later date. We will be reaching out to vendors individually.
All spring classes have been delayed until April 6th. The new class schedule is posted online and customers who have already signed up will be emailed with more details.
No changes have been made to the Summer Art Camp schedule at this time. Our website will be updated and emails sent out if anything changes.
Are you interested in supporting The Dairy Barn during the coronavirus outbreak? We would greatly appreciate any and all donations to help get us through this difficult time. Click here to donate.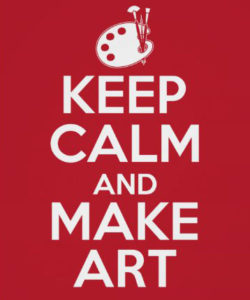 Stay connected and keep busy during this challenging time.  The Barn may be closed, but there is still plenty to do.  Click HERE to learn what activities the Barn is still going to have and the fun things you and your family can be a part of.