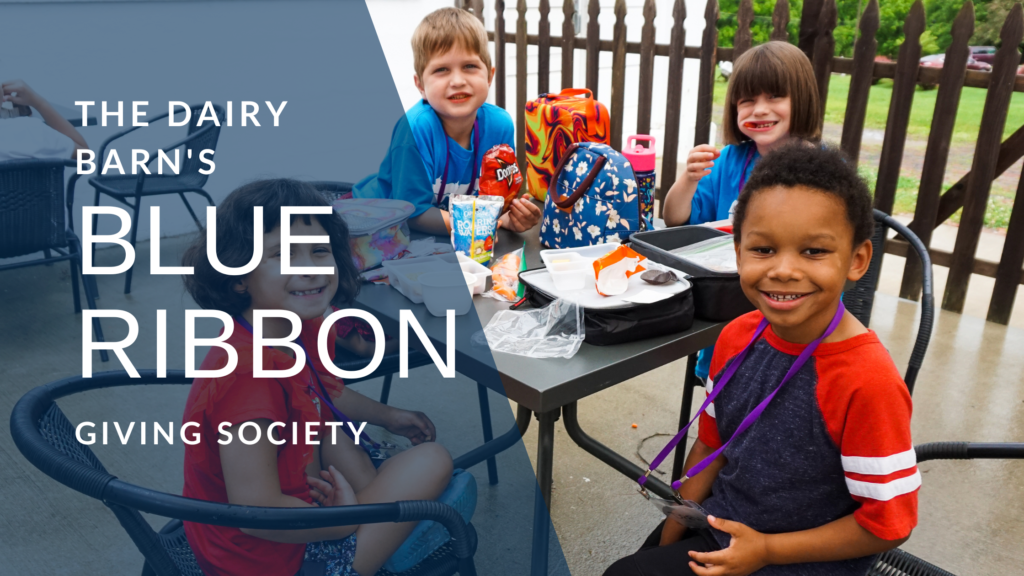 What is The Blue Ribbon Giving Society? 
The Blue Ribbon Giving Society is a group of Dairy Barn supporters who commit to a donation amount that is automatically paid each month. It is the easiest way to give and ensure that The Dairy Barn receives your ongoing support throughout the year. Your online gift is secure and easy to change at any time. 
Why It MATTERS
Your monthly donation helps form a predictable source of income that we can count on to fund our art programs throughout the year- your gift lets us know that you care about the longevity of the Barn! Joining The Blue Ribbon Giving Society means you will be helping us: 
-host 3-4 major exhibitions per year that showcase local artists and expand arts access in our region

-educate students in the visual arts through our extensive class and workshop schedule 

-serve area youth through programs like Summer Art Camp and Teens Take the Wheel
Each recurring donation is an investment in our ability to share innovative and groundbreaking art with a diverse audience. Raised funds cover the cost of art supplies and equipment, pay local teaching artists and camp instructors, keep our art studios accessible to artist members, preserve our historic building, and support over 30 camp scholarships per year. Thank you for your support!