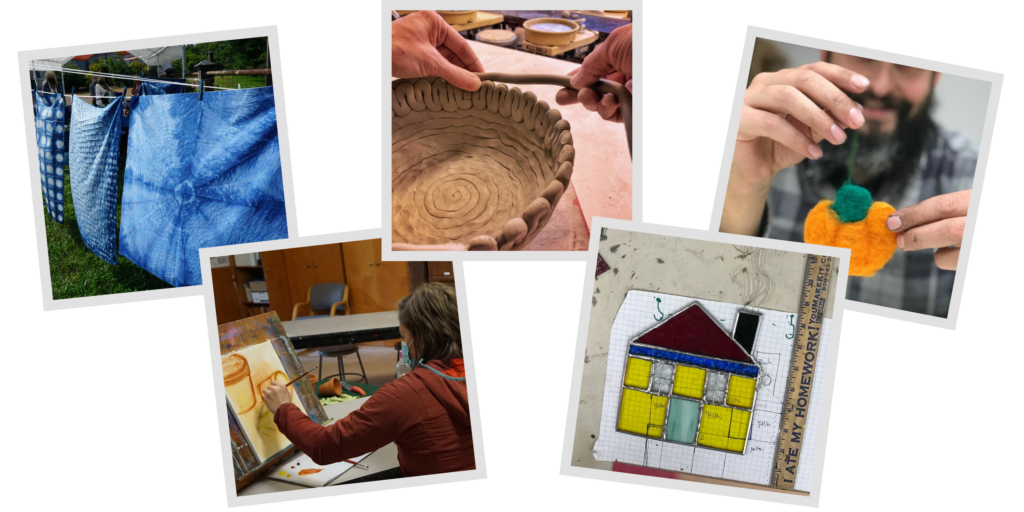 ART EDUCATION at The Dairy Barn
Offering a year-round calendar of classes, workshops, and events for students of all ages in a wide variety of media including painting, drawing, ceramics, fiber arts, glass, and more.
YOUTH SCHOLARSHIPS: Generous donations from Dairy Barn Members and sponsors facilitate scholarships for students under age 18 in any available class or workshop. Parents and guardians, please use the link below to request a scholarship or contact the Education Director for more information.
YOUTH SCHOLARSHIP REQUEST FORM
TAKE & MAKE KITS – Pick-up at The Dairy Barn for creativity at home!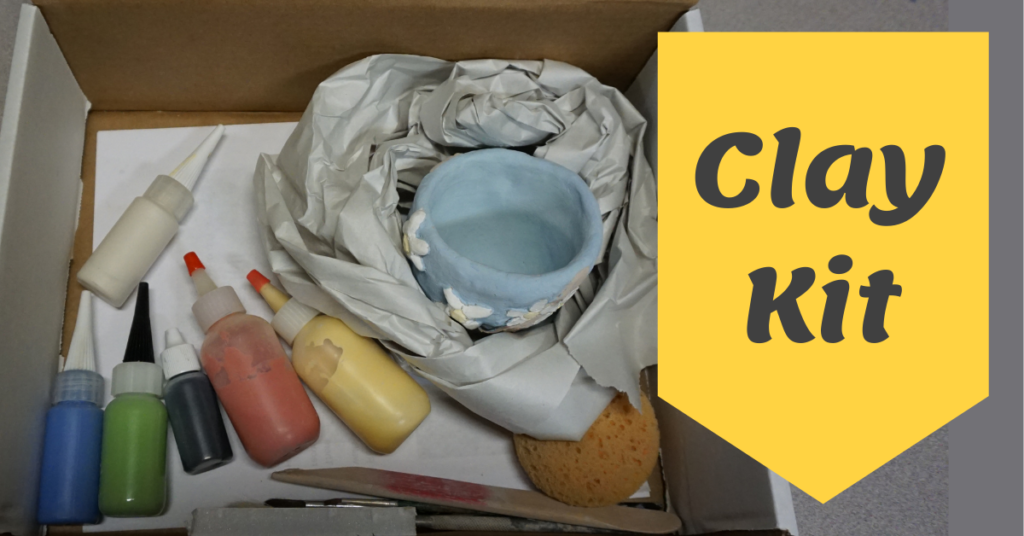 Choose a kit with 1 lb. or 2 lbs. of clay. Boxes contain tools, glazes, and an instruction booklet to help you get started. Make your creations and bring them back to The Dairy Barn to be fired in the kiln.
GROUP CLASSES at The Dairy Barn
The Dairy Barn Arts Center can provide 2-hr special instruction art classes for self-organized groups. A great option for clubs, scouts, team-building, or just your bestest friends! Review our GROUP CLASS REGISTRATION FORM for the content, structure, cost, and payment options for these events, then contact us at 740-592-4981 option 1 for Education OR education@dairybarn.org for scheduling.
OPEN STUDIOS at The Dairy Barn
Ceramic, Digital, and Fiber Studios are available for Individual Dairy Barn Members to use independently. Contact Studio Manager, Rebekah Halbirt, for more information. 740-592-4981 option 1 for Education OR rebekah@dairybarn.org