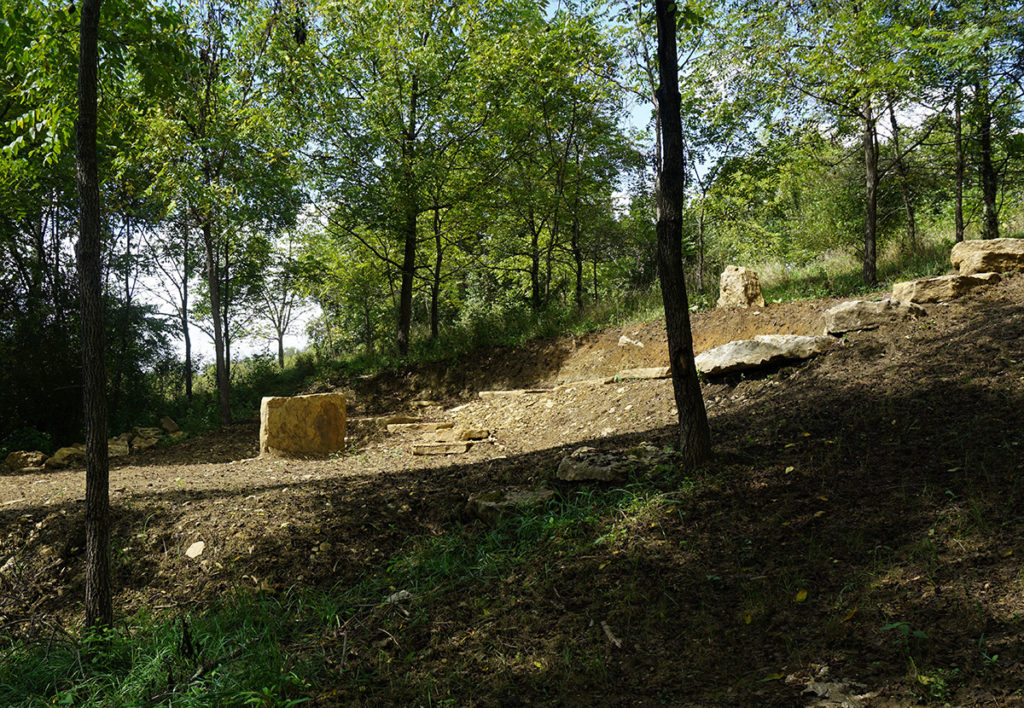 Trail Background
In 1912, land on Dairy Lane was purchased for pasture and to build a dairy operation to support the Athens Asylum. The Dairy Barn was completed in 1914, and provided dairy products to the patients, workers, and staff at the Athens Asylum. In the 1970s, the dairy operations ceased at the barn. Upon hearing that The Dairy Barn was going to be torn down, a group of citizens lead by Harriet and her husband, Ora Anderson, members of the Hocking Valley Arts Council, along with members of the community, saved The Dairy Barn for an arts center. In 1978, The state of Ohio and the County Board of Mental Health donated The barn to the Hocking Valley Arts Council to be the home of The Dairy Barn Arts Center.
Years later, The Dairy Barn received the deed to the property, the dairy barn and the 32 acres was deeded to the Dairy Barn Arts Center by the State of Ohio. Over the last 40 years, the 32 acres of pasture have since turned into a wooded area. There is a beautiful ridge at the back of the acreage and a beautiful hillside. On October 19th, 2018, the wooded area will open with the Ora Anderson Trail at The Dairy Barn Arts Center for the community to engage in healthy experiences in the outdoors.
Volunteers, Friends and Sponsors
This trail would not be possible if not for the community of volunteers who helped design, build, clear, draw and fund the trail.
We thank the Ohio Stream Restore Corporation for sharing Meghan Ellis, our AmeriCorps Volunteer.
We thank The Ora Anderson Conservation Fund, which funded the development, equipment and the grading of the Ora Anderson Trail.
Many thanks to the Ora Anderson Trail Committee members and the Chair, Pete Woyar.
We thank John Knouse with the Athens Conservancy, who hiked and designed the perimeter trail.
We thank David Reiser and Pete Woyar, whom designed and built our bridge to the trail.
The Ora Anderson Trail project was funded in part by a grant from the Frisch Family Fund of the Toledo Community Foundation.