On View Now:
Layered & Stitched: 50 Years of Innovative Art is a gorgeous showcase of 50 art quilts by renowned master artists. Seminal works show the evolution of the art quilt from the earliest pioneers creating during the 1960s through to today's artists experimenting with new forms, new materials, and new digital technologies.
Trace the development of this exciting art form as it developed from isolated makers into an international movement involving thousands of artists spanning the globe.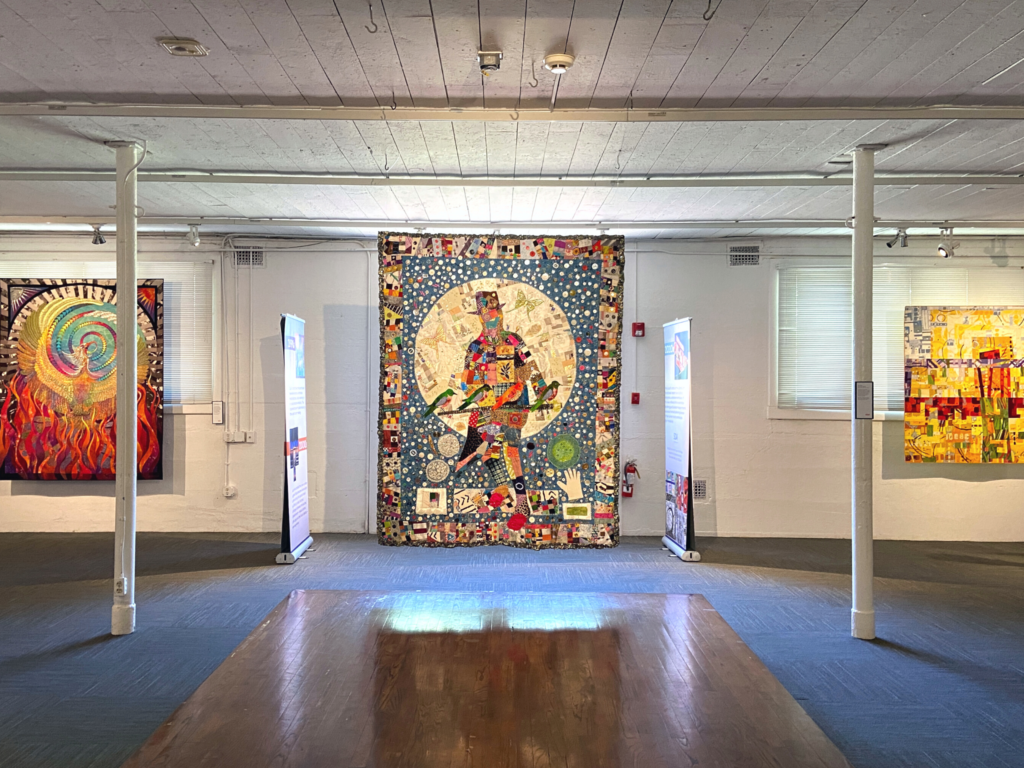 On View in the Chaddock and Morrow Gallery:
Relationships: Faith, Family, and Self
Artist Alyson Annette Eshelman created this solo exhibition. She creates artworks that show the defining hand of being reared in Appalachia's cultural ways and values. Family, Faith, and home place can be seen in every one of her pieces, conveying pride in being raised by generations of women living on the same land.
On view from August 5th – September 4th, 2022.
Upcoming: