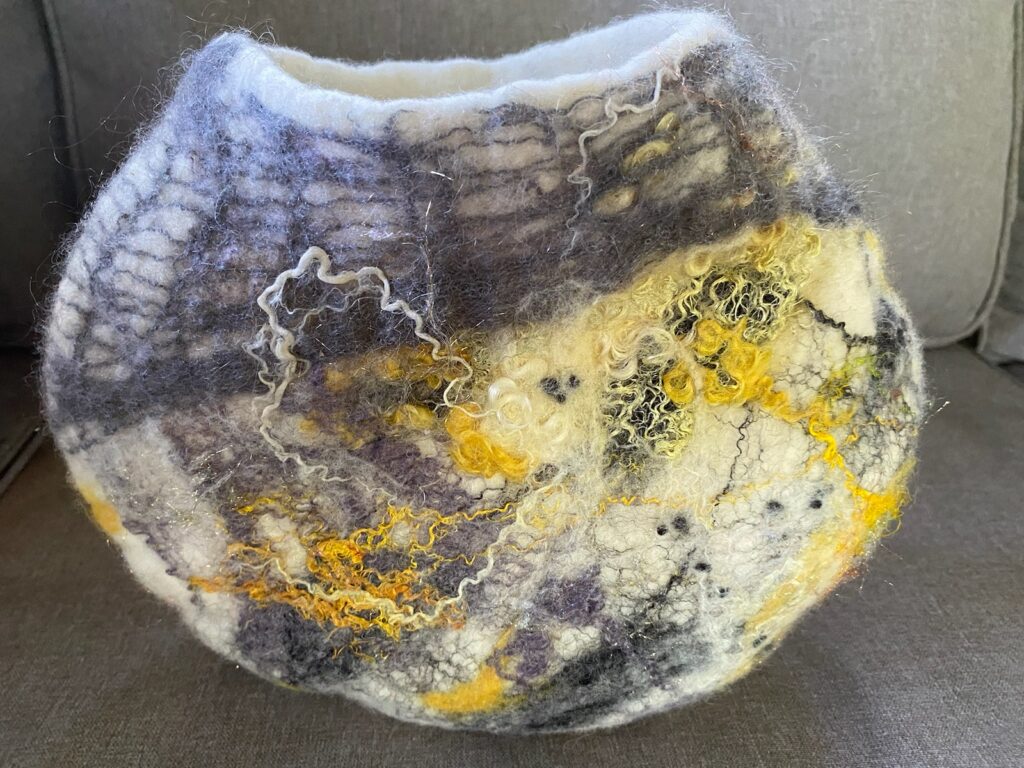 From the earliest she can remember, Cynthia has always been involved in the process of art. Her maternal grandparents and father were all artists, having a huge influence on her from childhood to now, as an adult. Cynthia's passion for art includes many media, from pottery to sculpture to fiber art and the making of jewelry.
Growing up on the west coast and living in several states has given Cynthia a varied outlook on life: experiencing city, suburban, and rural life as she now resides in the woods of Hocking County. There she developed and found her love of working with raw wool and using found objects, beads, and hand-built pottery incorporated into the making of felted art. 
As a Teaching Artist, Cynthia seeks to share her passion for the creative process and to help students develop or bring forth their visions. 
Cynthia Carbone
Urban Earth