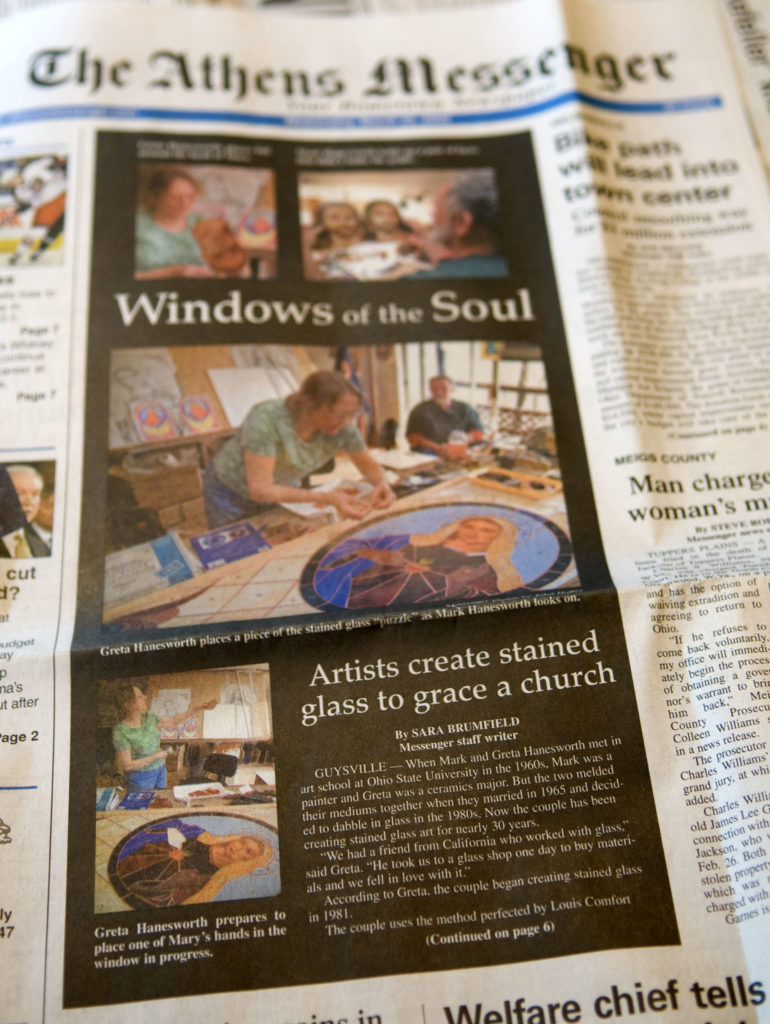 Greta and Mark Hanesworth met in the Fine Art department at OSU in 1965 and have been working with artistic design in Stained Glass for over 40 years. They love how this craft combines the play between color and sunlight, with structural integrity to create a timeless work of art. Greta and Mark have created Stained Glass window panels for homes, businesses, Churches and Chapels in Athens and several other areas of Ohio. They have been teaching for over 20 years and have many accomplished students who have learned the craft and set up their own home stained glass studio.
Greta and Mark's Studio is called Shades of Glass, Art Glass Studio. Visit their website at ElegantStainedGlass.net.
You can also find their popular Tiny Tiffany Night Lights in The Dairy Barn Gallery Shop and on Etsy, JordanRunCreations.Etsy.com.