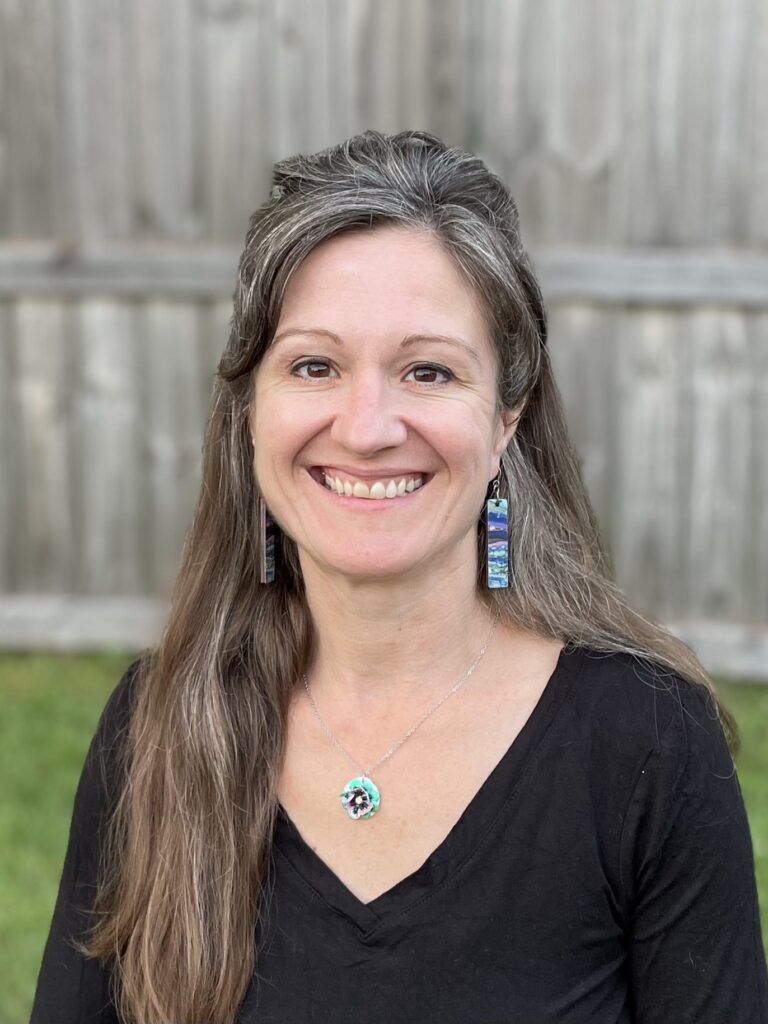 Jessica Held has been a visiting and teaching artist in schools and art centers for more than two decades. Starting after college, she has taught art enrichment and art appreciation classes, interdisciplinary and STEAM lessons, all-ages community art events, and summer art camps in Ohio, Texas, Indiana, and Michigan.
Currently, she teaches after-school art enrichment to elementary, middle, and high school students in neighboring counties in Ohio through the Kids on Campus partnership and Summer Art Camp at The Dairy Barn Arts Center. Recently, Jessica has been accepted onto the Ohio Teaching Artist Roster.
As a practicing professional artist, she continues to exhibit and publish her paintings, photographs, and collaborations. Recently, Jessica's work has been exhibited in the Women of Appalachia Project and published in Women Speak books.
Jessica is the artist and owner of Flux and Function LLC. She creates functional art such as; painted lazy susans, coasters, stools, TV trays, and light switch plates, and her detailed images are printed on cards, journals, pillowcases, and earrings. She uses locally sourced materials and services when possible. Recently, her small business was awarded an Ohio's Windy Road Seed Grant.
https://artslearning.ohioartscouncil.org/directory/name/jessica-held/
Social Media:
instagram.com/jessica.teaches.art/
facebook.com/jessicateachesart