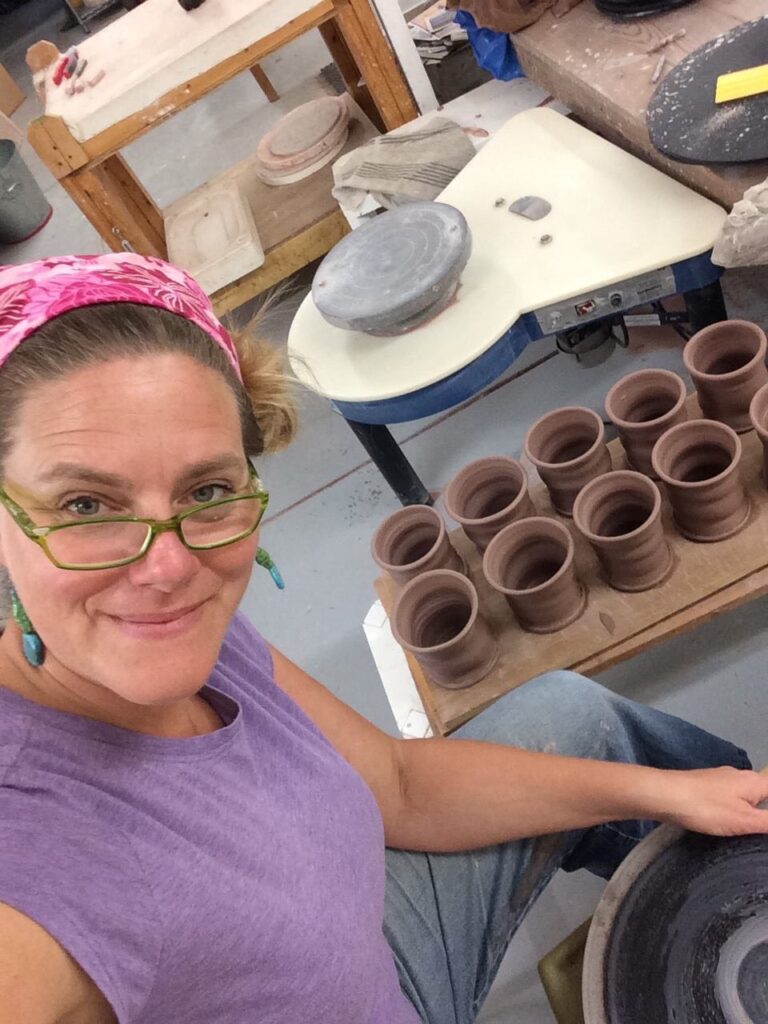 Margaret is an experienced artist and educator. During the school year, you can find her in her classroom as Nelsonville-York's Middle School Art Teacher.
An accomplished potter, Margaret is a regular Teaching Artist at The Dairy Barn Arts Center, helping adult students explore wheel-throwing and hand-building. This Summer, Margaret is teaching the adult class, Pottery II: Garden Pots. A prolific gardener herself, this class encourages students to get their hands dirty with clay and soil alike.
Margaret also engages area youth in community arts programs as an Instructor at The Dairy Barn Summer Art Camp program and formerly in Nelsonville through the Circle Around the Square program and Paper Circle, a unique handmade paper shop on Historic Nelsonville Square.