Currently in the Sauber Gallery: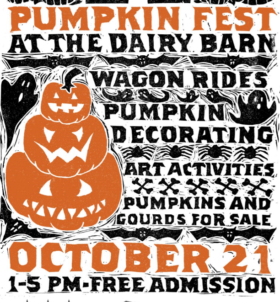 October 21, 2017
Pumpkin Fest 2017 is a family oriented free admission event open to the whole community. Purchase a pumpkin at the door and come on in to carve and decorate it. We even scoop the and compost the pupkin goop for you! All activities are free! We will have horse drawn wagon rides, art activities for […]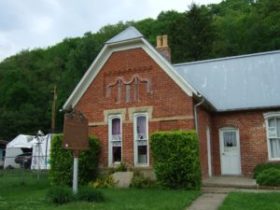 November 1, 2017
Free (No pre-registration required). What: Join Mary Jo Bole for photos and stories of the ceramic history and culture of Southeast Ohio. When: Wednesday, November 1st 2:30 pm – 3:30 pm Where: The Dairy Barn Arts Center's Community Room.