On View Now:
---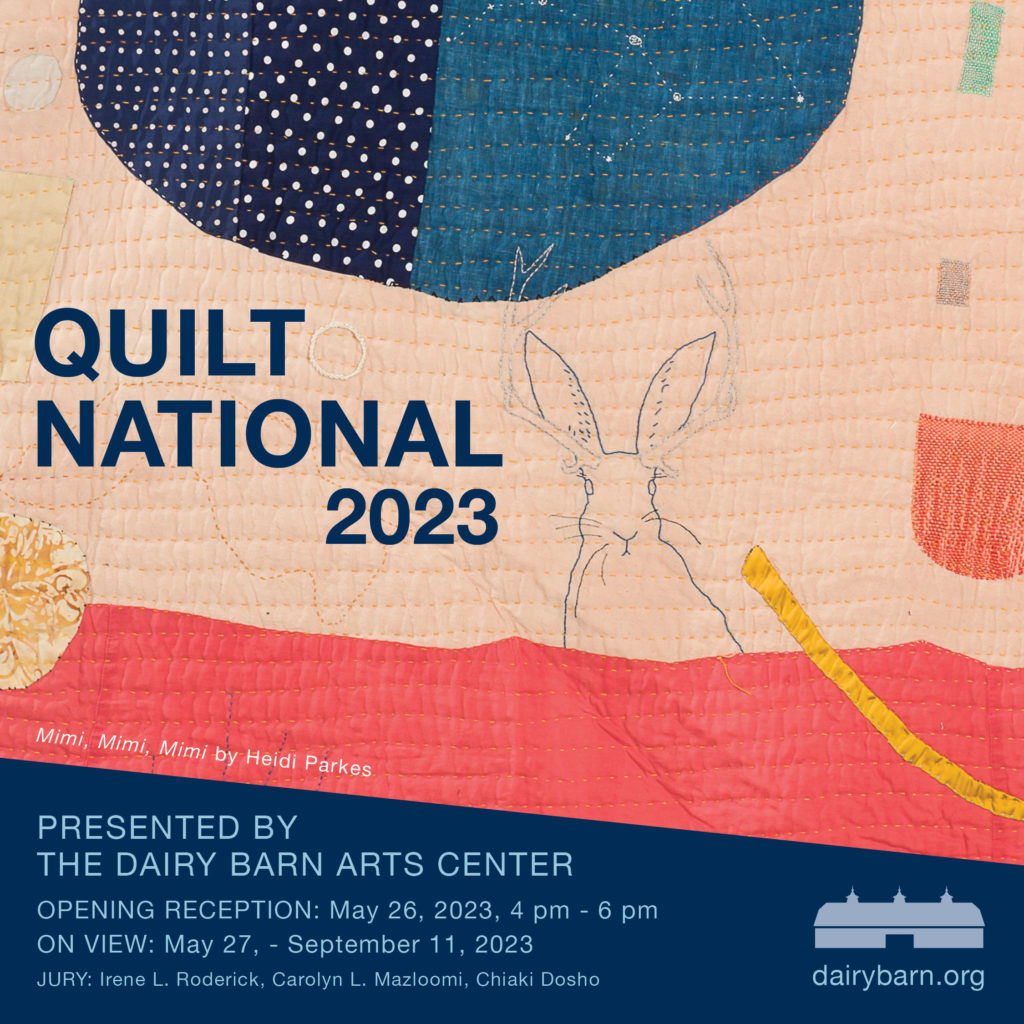 Quilt National '23
May 26th – September 11, 2023
Quilt National '23 was juried by Dr. Carolyn Mazloomi, Irene L Roderick, and Chiaki Dosho, and will be on view this spring. Come to view the amazing selection of Contemporary Quilts!
Admission: $12 general, $10 seniors/students, and free for members and children under 12.
Hours: Wednesday – Sunday, 12-5 pm
Chaddock & Morrow Gallery
---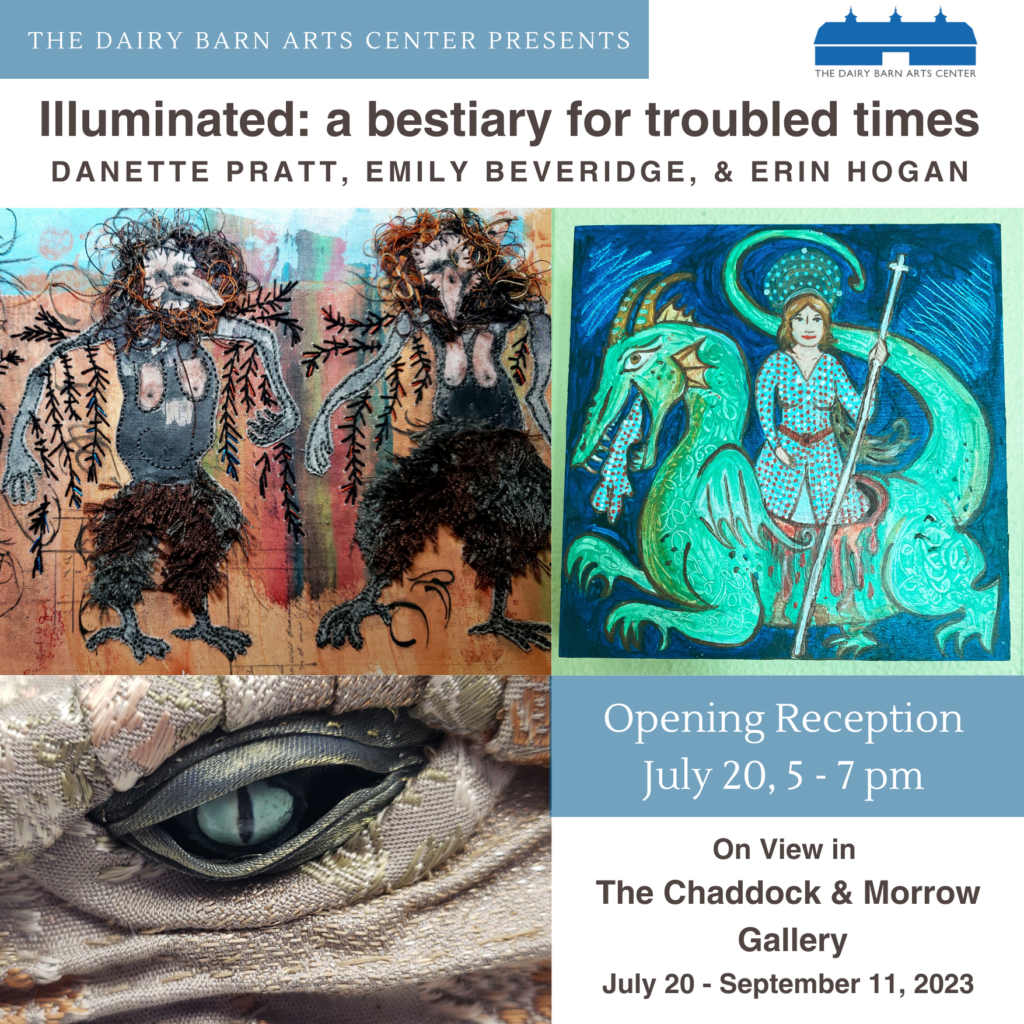 Illuminated: a bestiary for troubled times
Danette Pratt, Emily Beveridge, & Erin Hogan
Opening Reception:
Thursday, July 20th 5-7 pm.
*Opening Reception is free to the public.
*Music by The Athens Recorder Consort.
*Quilt National '23 will also be on view and free this evening.
Holzer Community Gallery
---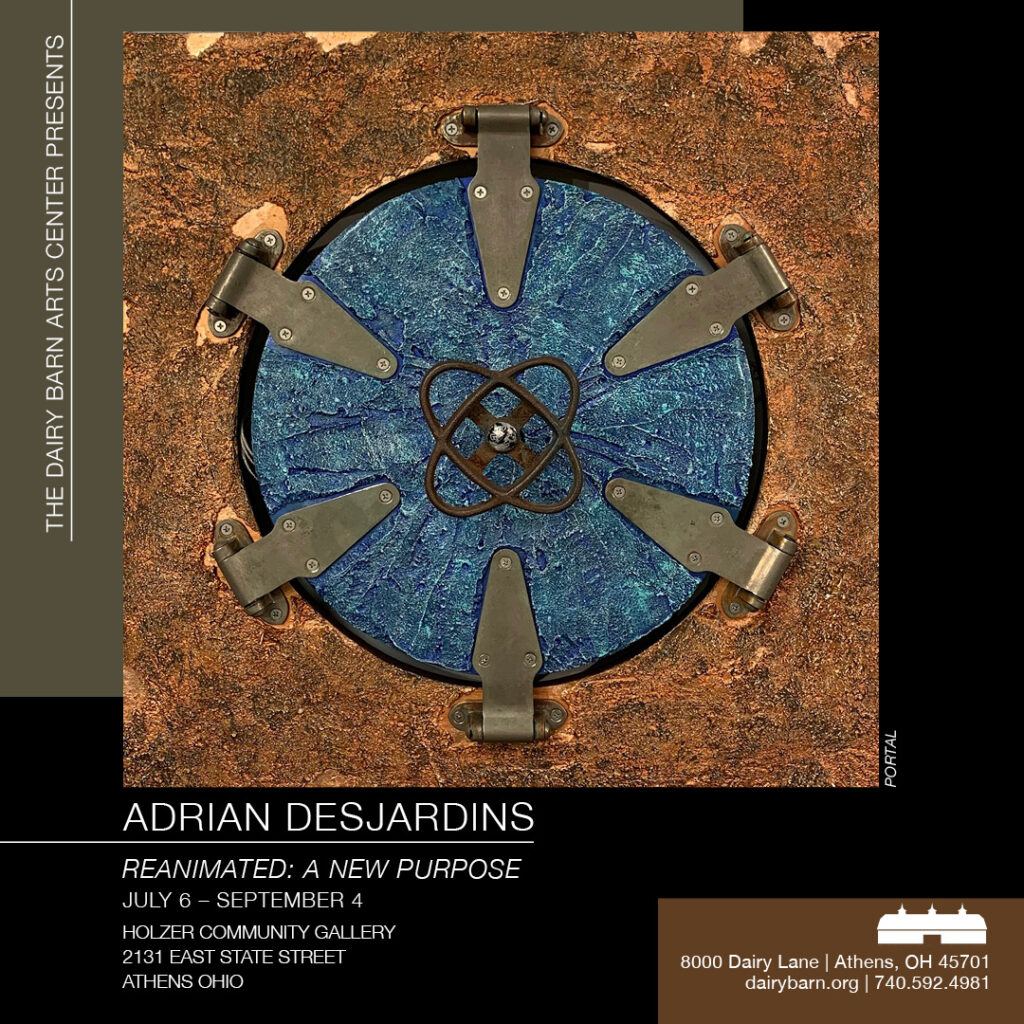 Reanimated: A New Purpose
by Adrian DesJardins
Holzer Community Gallery located at 2131 E State St, Athens, OH 45701
July 6th – September 4, 2023
My work is meant to be transformative. I attempt to reanimate mundane objects, giving them a completely new narrative. Some of the items incorporated in these pieces were selected purposefully, while others were surprise finds. Either way, my intention is always to elevate a more beautiful existence than they previously had. The inspirations and visions for my work are things I greatly enjoy sharing.
Coming Soon:
---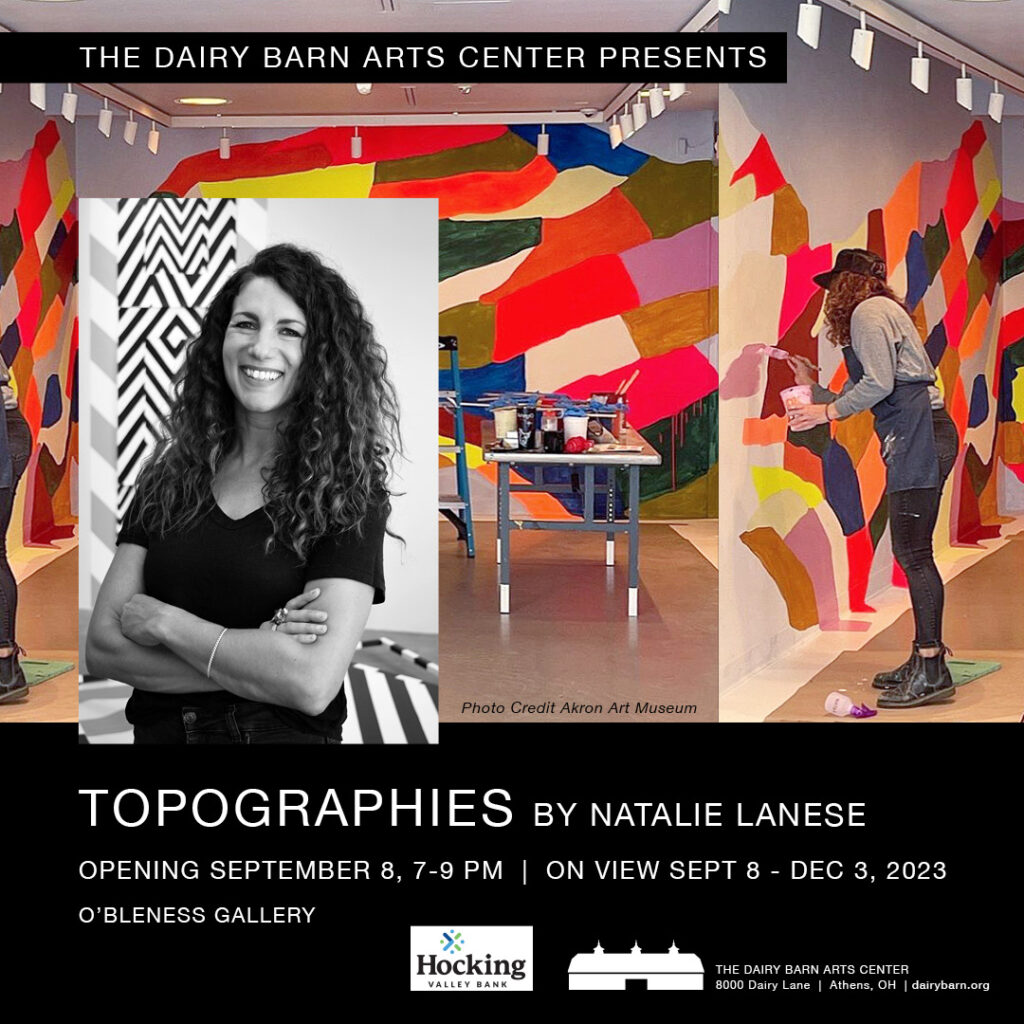 Topographies
by Natalie Lanese
O'Bleness Gallery
Opening Night: September 8 from 7-9 pm
On view: September 8 – December 8, 2023
Topographies is a series of abstract paintings on fabric inspired by landscapes and geological forms. Unstretched and suspended, the paintings reside somewhere between painting and object, encouraging the viewer to interact with the work within the gallery space. Signature devices such as simplified shapes, patterns, and bright and contrasting color combinations construct both physical and psychological spaces on an impressive scale.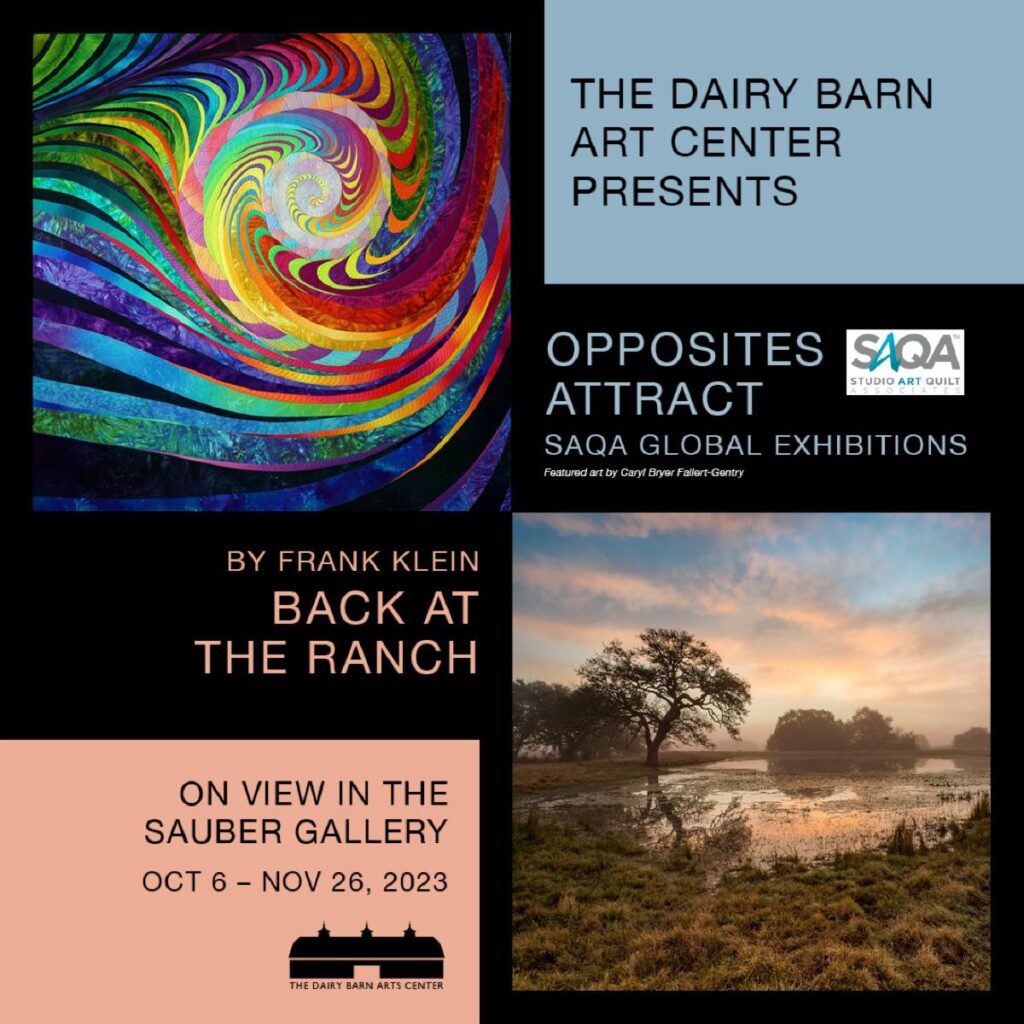 Opposites Attract & Back at the Ranch
SAQA Global Exhibitions & Frank Klein
Opening Reception:
Friday, October 6, 2023, 6-8 pm.
On view October 6 – November 26, 2023
Past Exhibitions: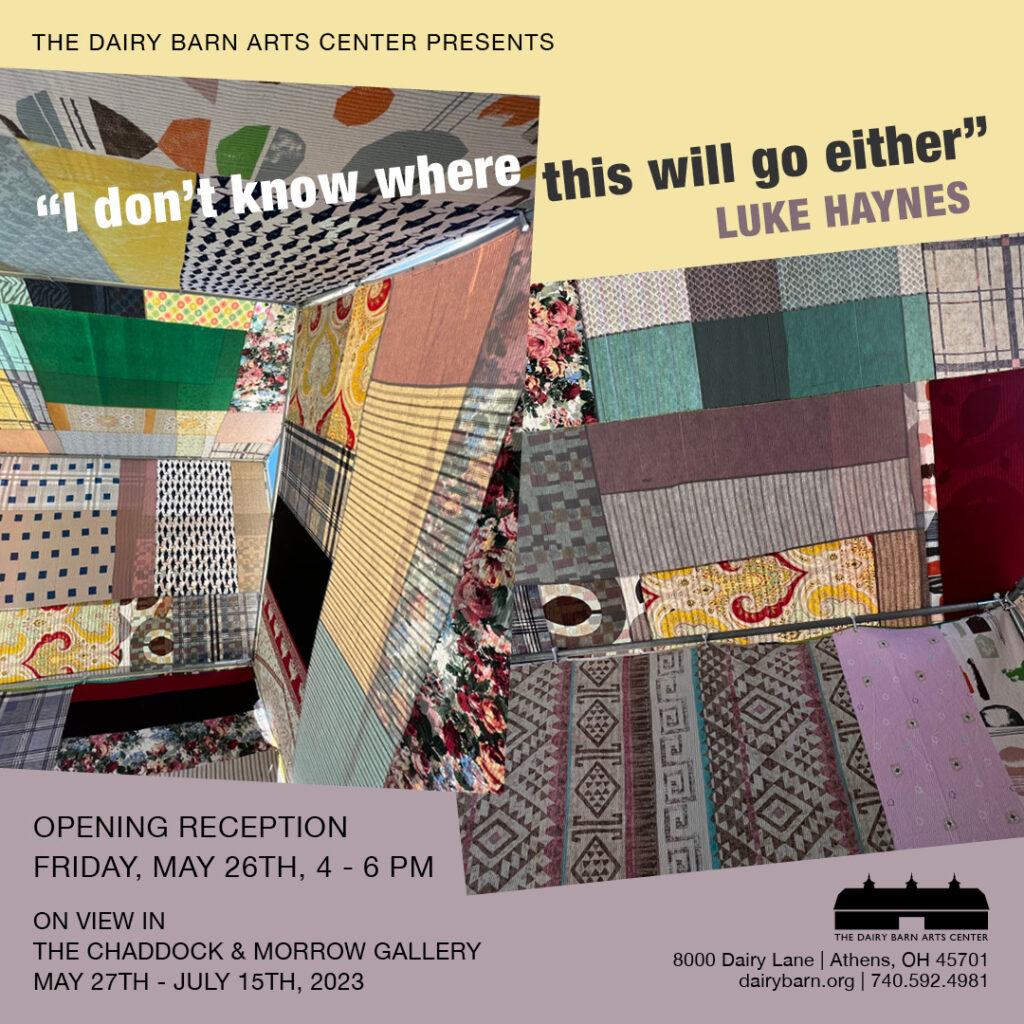 "I don't know where this will go either"
Opening Reception Friday, May 26th, 4 – 6 pm
On view May 26th – July 15th, 2023
Quilts are sculpture, and as such, they exist in the world, passing through time and taking up space. This means that by the nature of the universe, they get interacted with. LUKE plans to create an installation piece with a series of 10 Quilts designed to reflect the experience of existence. Each time the quilts are exhibited, they are changed. Though they start as simple blankets, by the end, they will have the artifacts and narrative of 'being' embedded in them visually.
---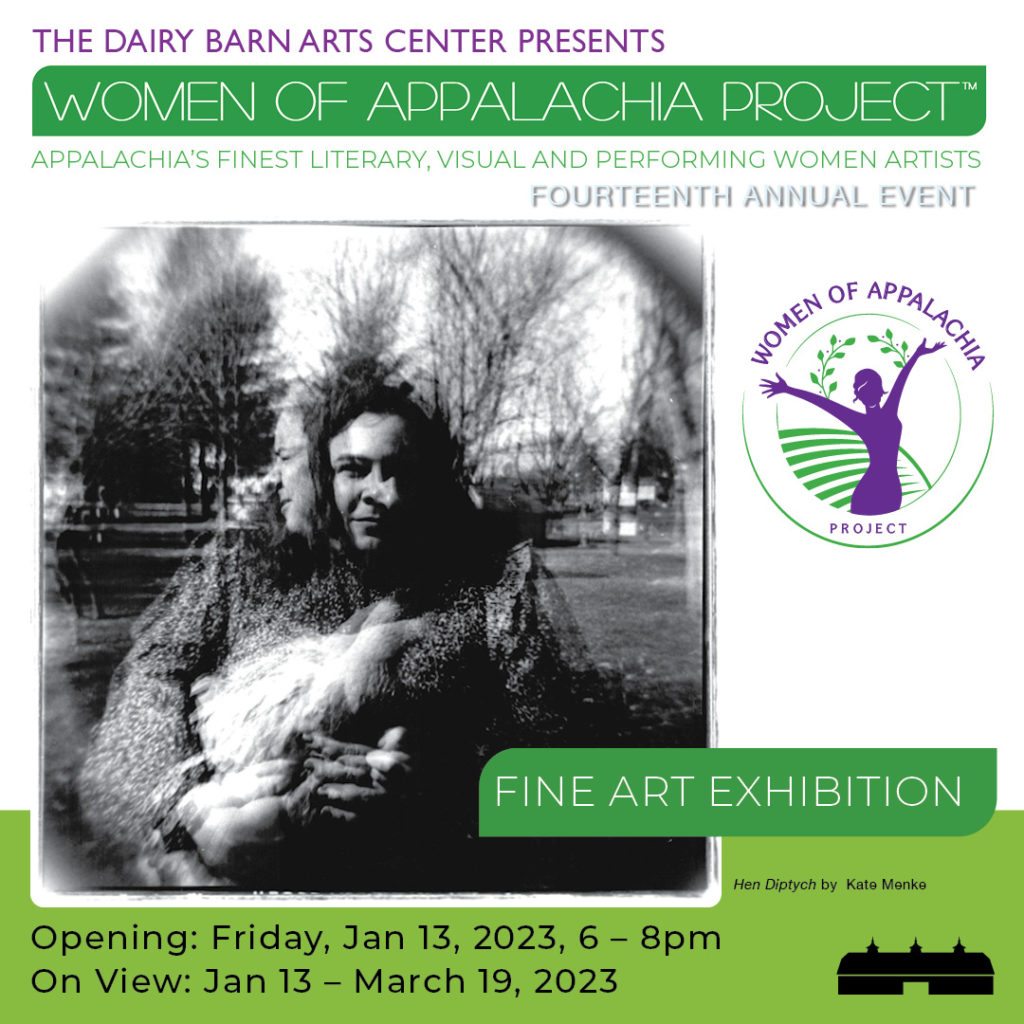 Opening Reception on Friday, January 13th, 6 – 8 pm.
On view January 13th – March 19th ,2023
We believe all women are capable, courageous, creative, and inspired.
The Women of Appalachia Project was created to address discrimination directed at women from the Appalachian region by encouraging participation from women artists of diverse backgrounds, ages, and experiences to come together, to embrace the stereotype, to show the whole woman; beyond the superficial factors that people use to judge her.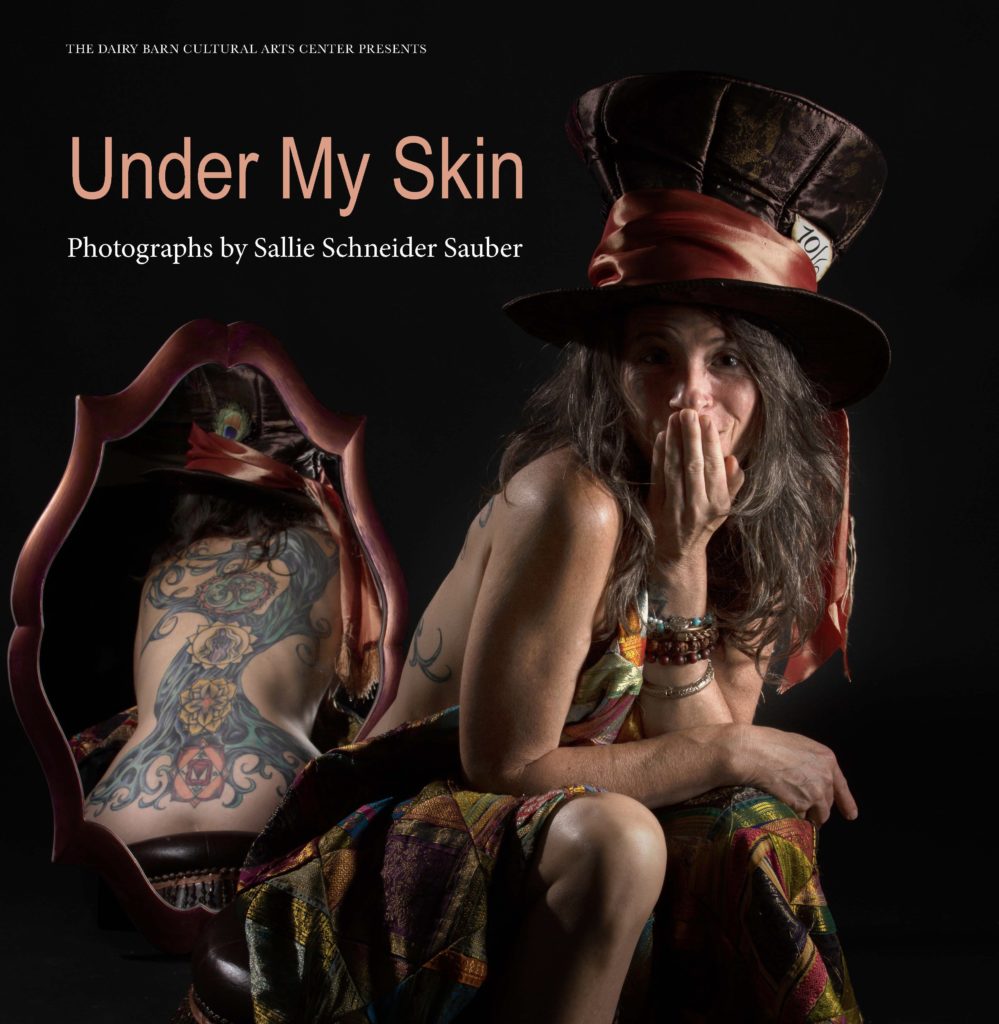 Under My Skin
by Sallie Sauber
December – February 2023

Through portraiture and interviews, this photo documentary series explores the reasons why people choose to have ink injected under their skin and what having tattoos means to individuals.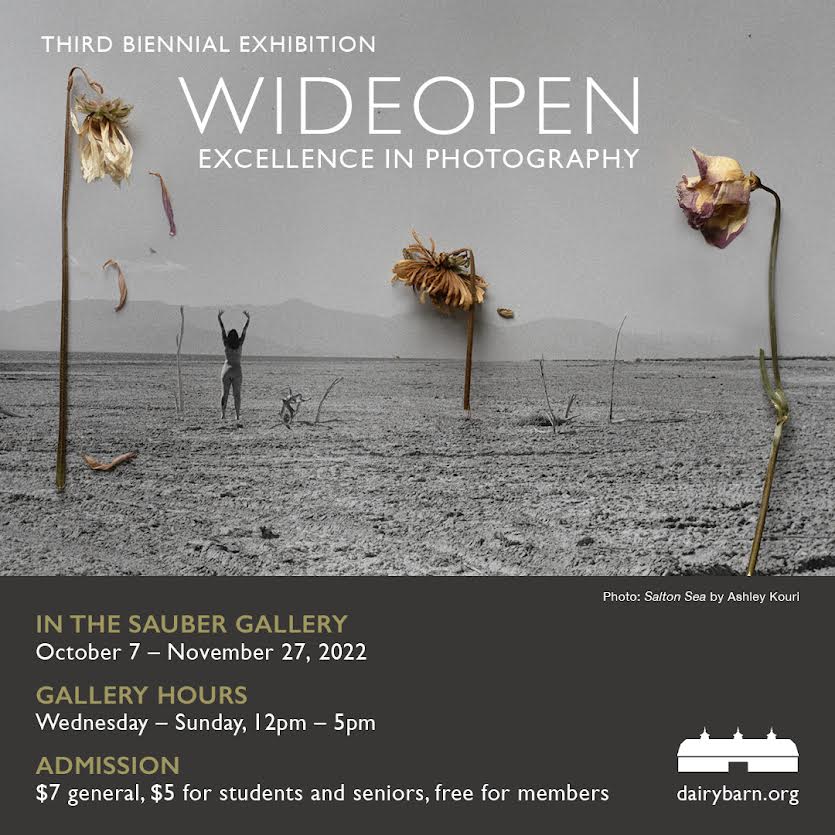 WideOpen: Excellence in Photography
October 7th, 2022 – November 27h, 2022
The inaugural WideOpen photo exhibition, which celebrates all forms of photography, is a collaboration between the SONY Corporation, Ohio University's School of Visual Communication and College of Fine Arts, and the Dairy Barn Arts Center. This international juried exhibition of photographic mastery originates in Athens, Ohio, a community that has a deep respect for the medium's impact and its storied history of photography excellence and innovation on an international stage. WideOpen is open to amateur and professional photographers.
---