Coming Soon: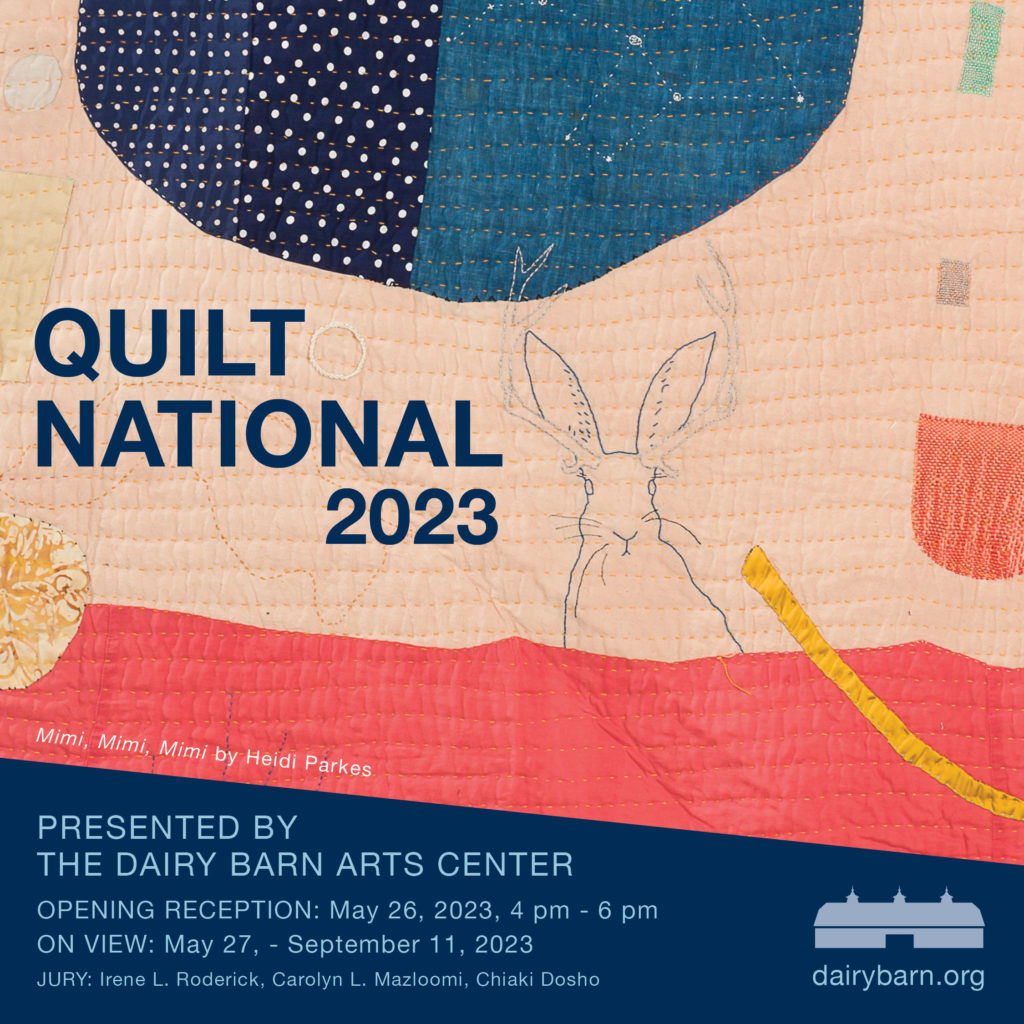 Quilt National '23
May 26th – September 11, 2023
Our 42nd Quilt National biennial, juried by Dr. Carolyn Mazloomi, Irene L Roderick, and Chiaki Dosho, will be on view this spring. Come to view the amazing selection of Contemporary Quilts!
On View Now:
Holzer Community Gallery
---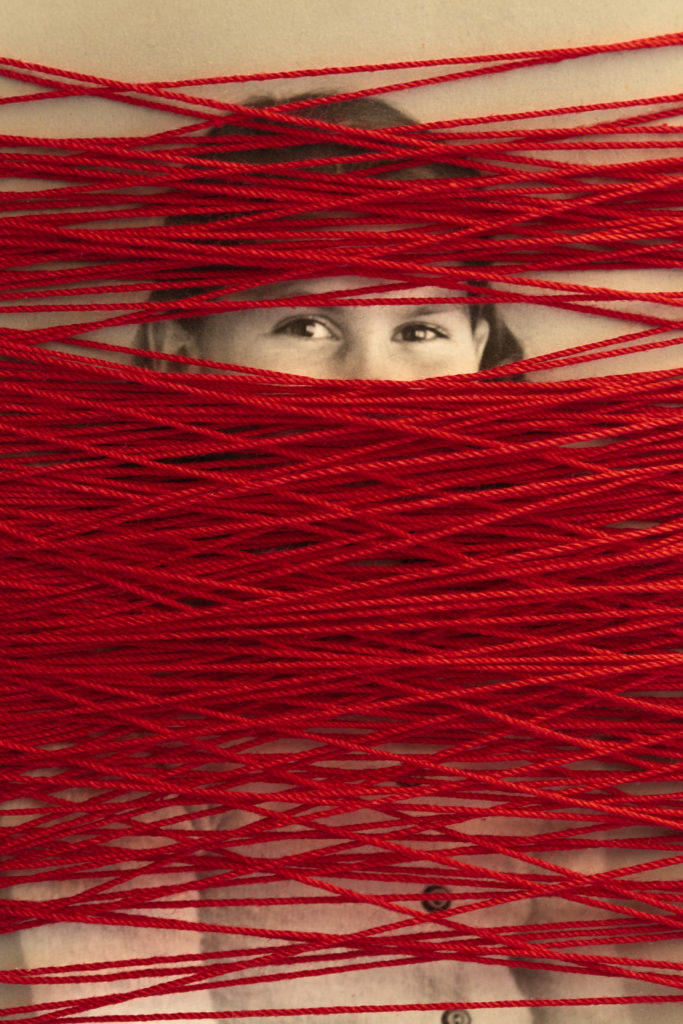 Remnants
by Lacy Golden Davis
Holzer Community Gallery located at 2131 E State St, Athens, OH 45701
March 8th – June 5, 2023
Remnants is a series of photographic images that explores ancestral identity through meaningful combinations of family photographs, textiles, and other sentimental items. This body of work deals with what remains of a person after his or her death, and how the living are left with these remains. The remnants left to us can be physical items like photographs, clothing, or treasured belongings. Or these remnants can be something more ethereal like memories, folklore, tradition, and culture. This work acts as a documentary expedition in search of both the introspective and archetypal themes surrounding the nebulous concept we label, simply, as "family."
Past Exhibitions:
---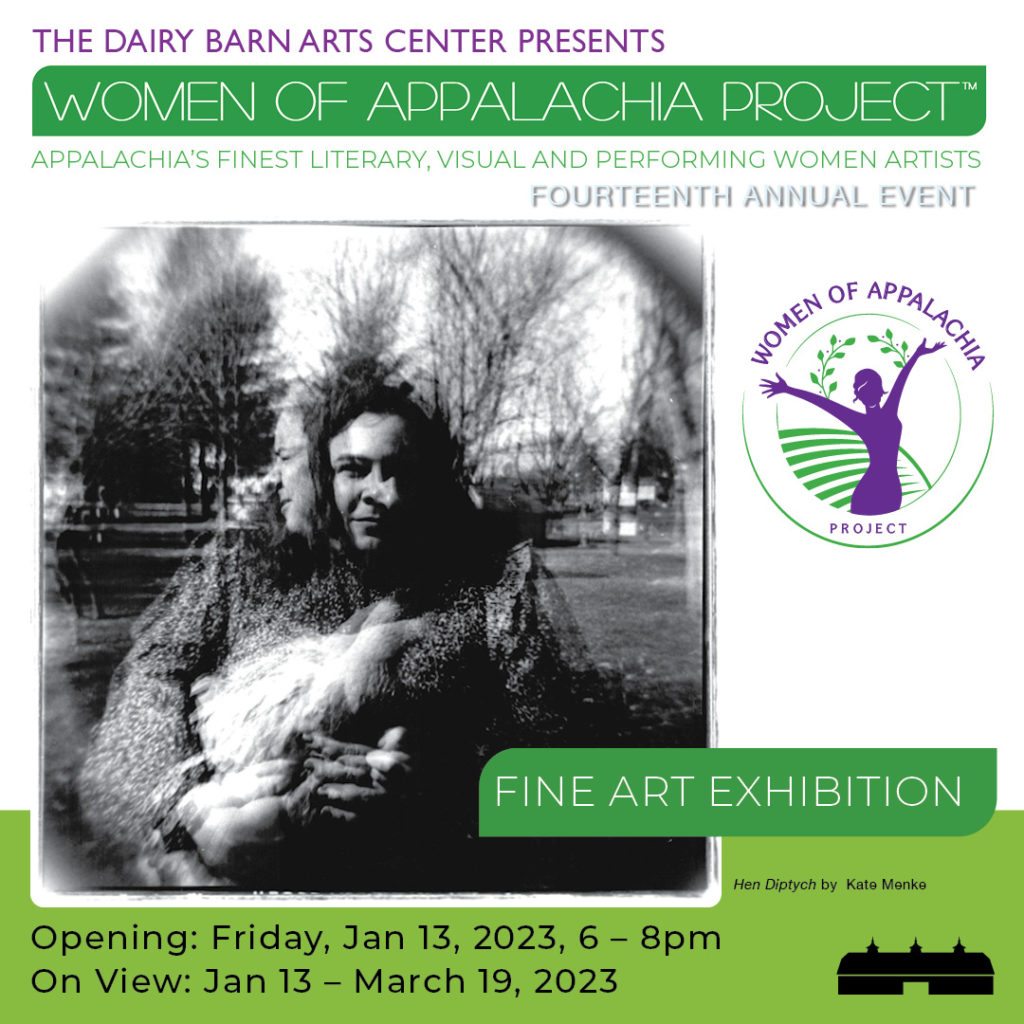 Opening Reception on Friday, January 13th, 6 – 8 pm.
On view January 13th – March 19th ,2023
We believe all women are capable, courageous, creative, and inspired.
The Women of Appalachia Project was created to address discrimination directed at women from the Appalachian region by encouraging participation from women artists of diverse backgrounds, ages, and experiences to come together, to embrace the stereotype, to show the whole woman; beyond the superficial factors that people use to judge her.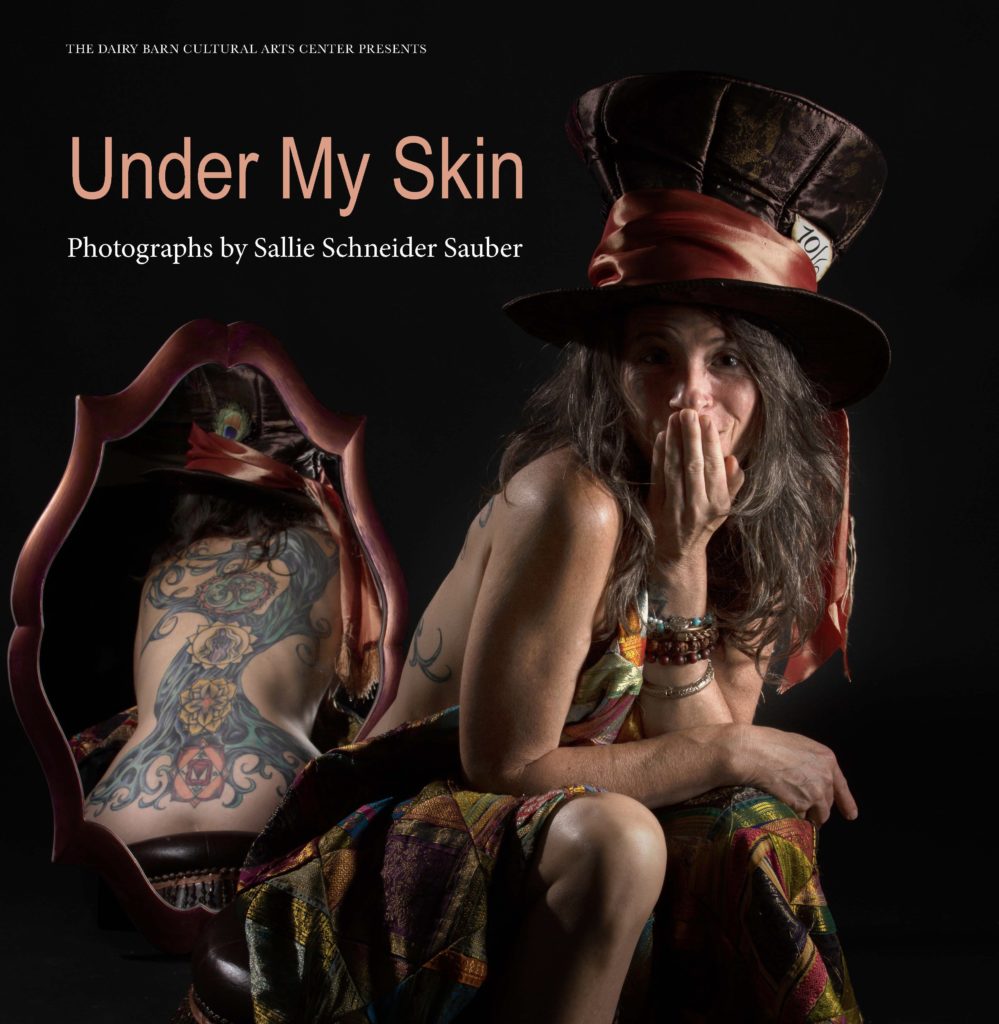 Under My Skin
by Sallie Sauber
December – February 2023

Through portraiture and interviews, this photo documentary series explores the reasons why people choose to have ink injected under their skin and what having tattoos means to individuals.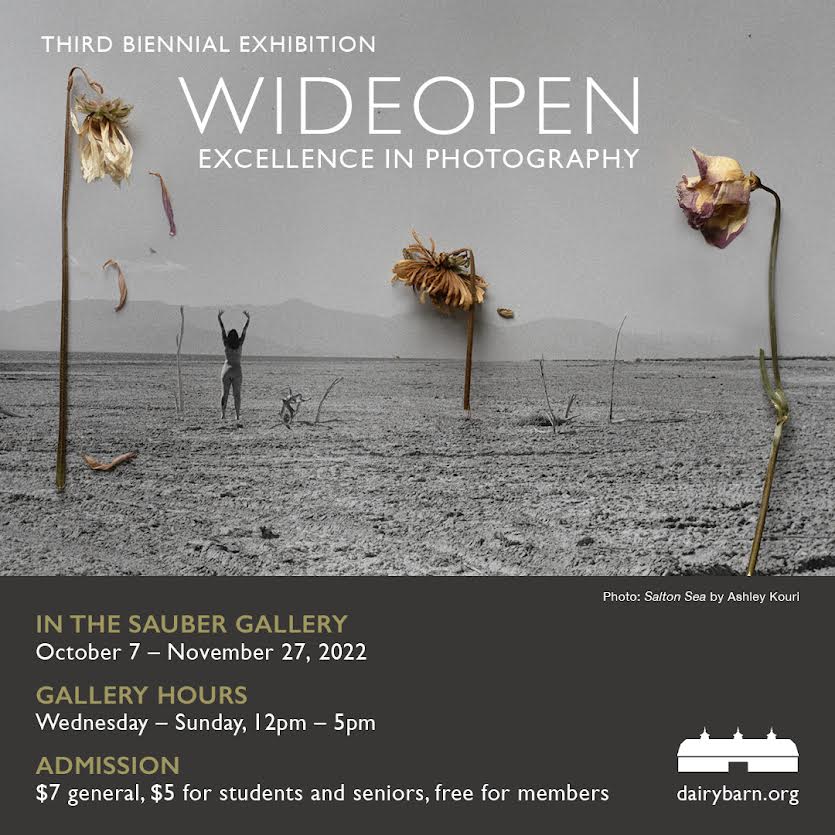 WideOpen: Excellence in Photography
October 7th, 2022 – November 27h, 2022
The inaugural WideOpen photo exhibition, which celebrates all forms of photography, is a collaboration between the SONY Corporation, Ohio University's School of Visual Communication and College of Fine Arts, and the Dairy Barn Arts Center. This international juried exhibition of photographic mastery originates in Athens, Ohio, a community that has a deep respect for the medium's impact and its storied history of photography excellence and innovation on an international stage.  WideOpen is open to amateur and professional photographers.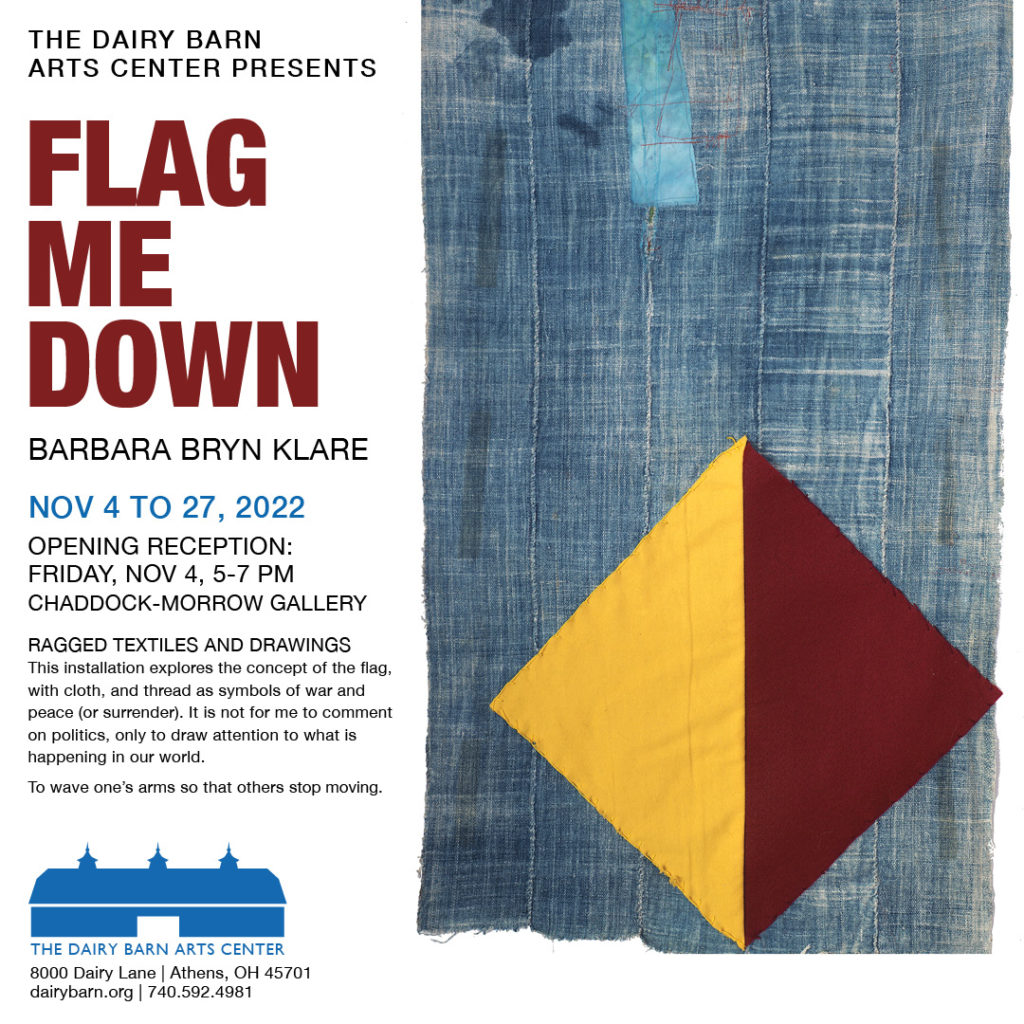 FLAG ME DOWN
Barbara Bryn Klare
On view from November 4th – November 27th, 2022
Opening Reception Nov. 4th, 5 – 8 pm
Ragged Textiles and Drawings
This installation explores the concept of the flag, of cloth, and thread as symbols of war and peace (or surrender). It is not for me to comment on politics, only to draw attention to what is happening in our world.
To wave one's arms so that others stop moving.
---
Athens Photo Project Proudly Presents
Being in Nature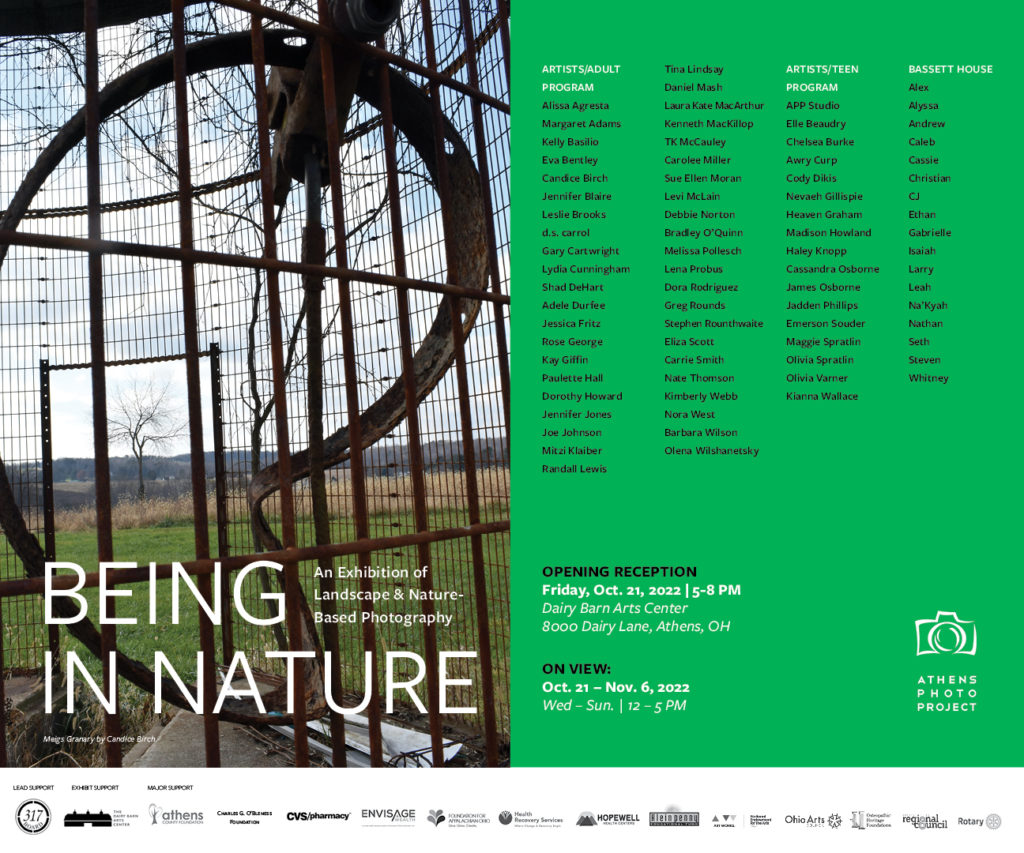 Athens Photographic Project (APP) proudly presents Being in Nature, an exhibition of new work from adult and teen artists who dedicated their 2021-2022 APP photography classes to exploring nature-based photography. This exhibition will foster insight into our relationship with nature, and provide new perspectives on a familiar landscape.
On View: Oct. 21 – Nov. 6, 2022, Wednesday – Sunday 12 – 5 PM
ABOUT APP
We are a community of artists dedicated to using photography as a tool for self-expression, personal growth, and social change.
Art Calls now open: