The Ohio Border Exhibition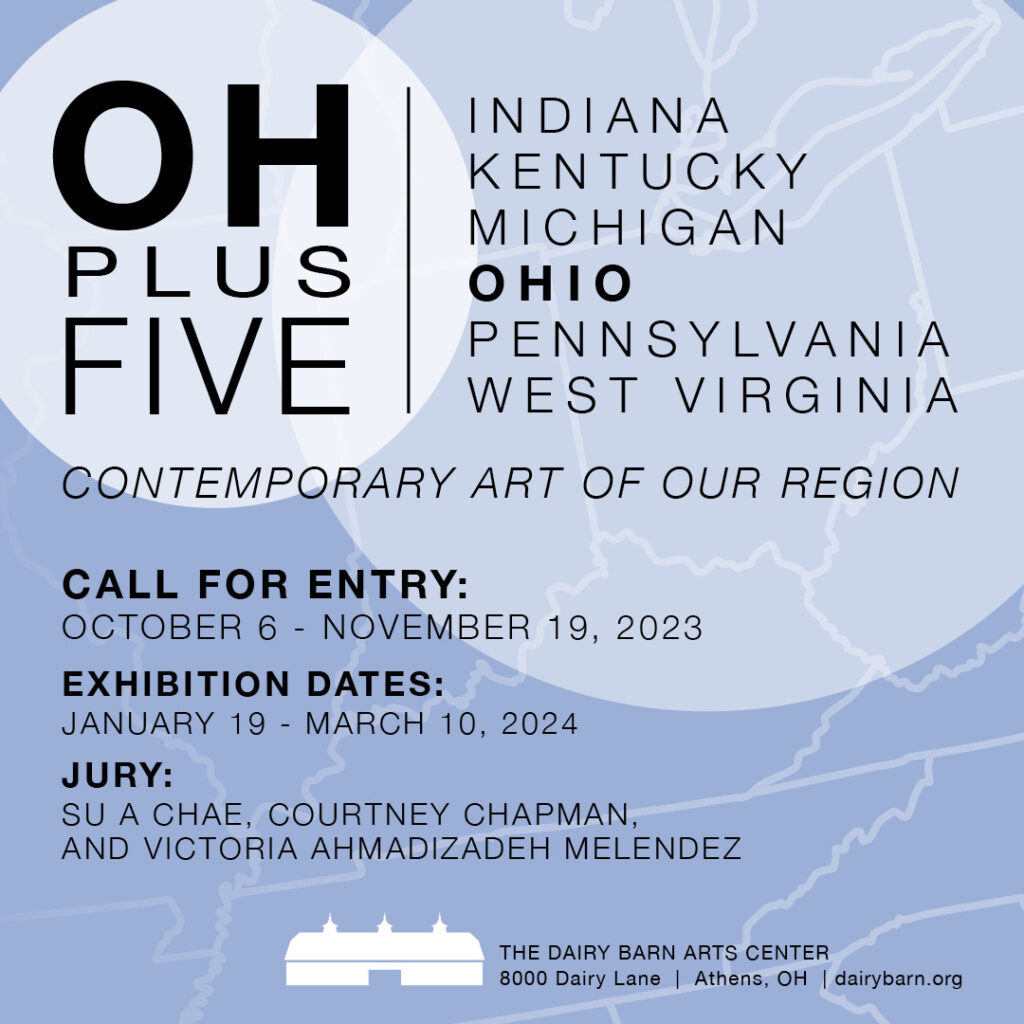 Call for Entry is now closed!
The exhibition will open on January 19th from 6-8 at The Dairy Barn Arts Center.

The Dairy Barn Arts Center's OH+5 is a regional, all-media, juried exhibition of contemporary artwork. This exhibition serves to promote artists residing in Ohio plus the five bordering states: Indiana, Kentucky, Michigan, Pennsylvania, and West Virginia. OH+5 will feature contemporary artwork that provides the viewer with an appreciation of the variety of media, techniques, and innovative trends in the art of our region.
OH+5 will be on display at The Dairy Barn Arts Center from January 19 – March 10, 2024.
Please scroll down to read the prospectus.
Our Jury: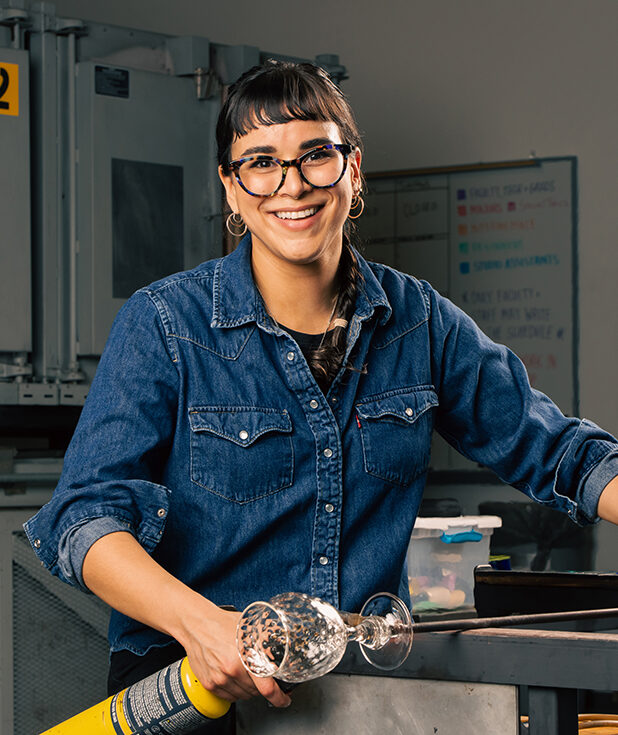 Victoria Ahmadizadeh Melendez (b. 1988, she/her) combines poetry, images, glass objects, and neon light to create layered installations that draw inspiration from her Puerto Rican and Persian heritage. She has been awarded residencies at Pilchuck Glass School, MASS MoCA, and the Corning Museum of Glass, among others. Her work has been shown at dozens of galleries and museums in the United States and abroad, including Glasmuseet Ebeltoft, S12, Heller Gallery, Traver Gallery, and the Tacoma Museum of Glass. Her sculptures are included in New Glass Review #33, #38, and #42, annual journals documenting innovative artworks in glass. Victoria is an Adjunct Associate Professor at Tyler School of Art, from which she received her BFA. She holds an MFA in Craft/Material Studies from VCU.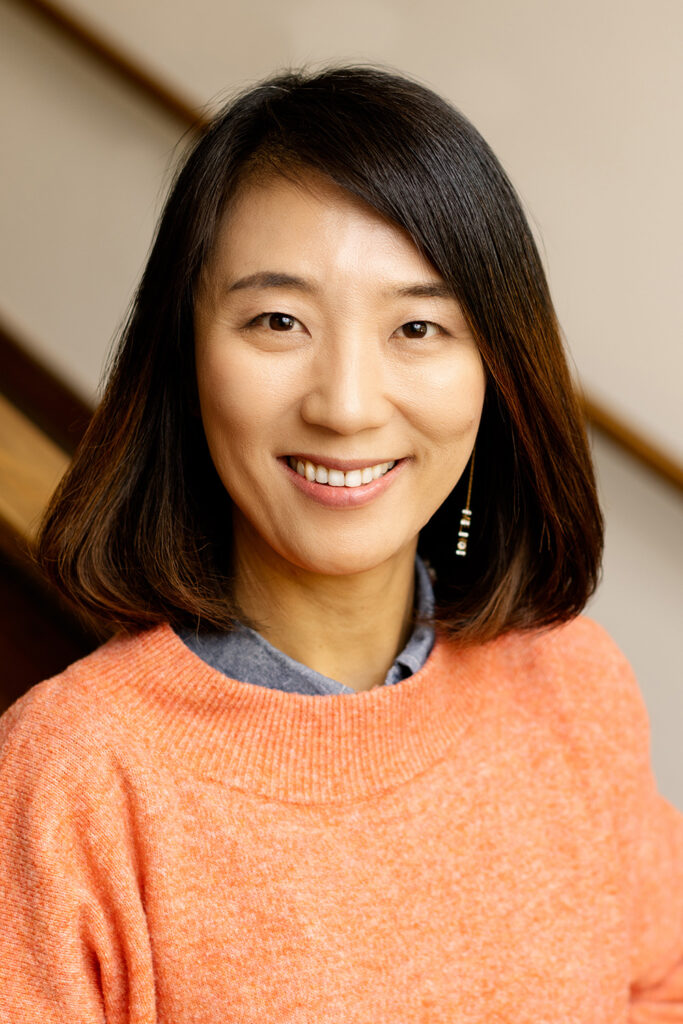 Su A Chae (Bloomington, IN) is an artist with a research interest in the role of painting in the current digital era. Chae received an MFA in Painting from Indiana University
Bloomington and an MA and a BA in Business from Ewha Womans University in South
Korea. She attended the Tyler School of Art Summer Painting & Sculpture Intensive
and Penland School of Craft. She was a grant finalist for the Hopper Prize and a
recipient of the Higher Education Partner Program Scholarship of Indiana University and the Windgate Scholarship Awards of Penland School of Craft. Her work has been
exhibited at the Painting Center (New York, NY), Ortega y Gasset Projects, and Paradise Palace (Brooklyn, NY), 5-50 Gallery (Long Island City, NY), Collar Works (Troy, NY), Piano Craft Gallery (Boston, MA), Icebox Project Space (Philadelphia, PA), Harrison
Center (Indianapolis, IN), The Neon Heater (Findlay, OH), Young Space and Hopper
Prize (Online), among many others. Her work has been featured in White Hot Magazine, I Like Your Work Podcast, Create! Magazine, Maake, Friend of The Artist, Studio Visit, and others. Chae was an artist-in-residence at the Wassaic Project (Wassaic, NY), Vermont Studio Center (Johnson, VT), and ACRE (Steuben, WI). Su A Chae is a Visiting Assistant Professor at Indiana University.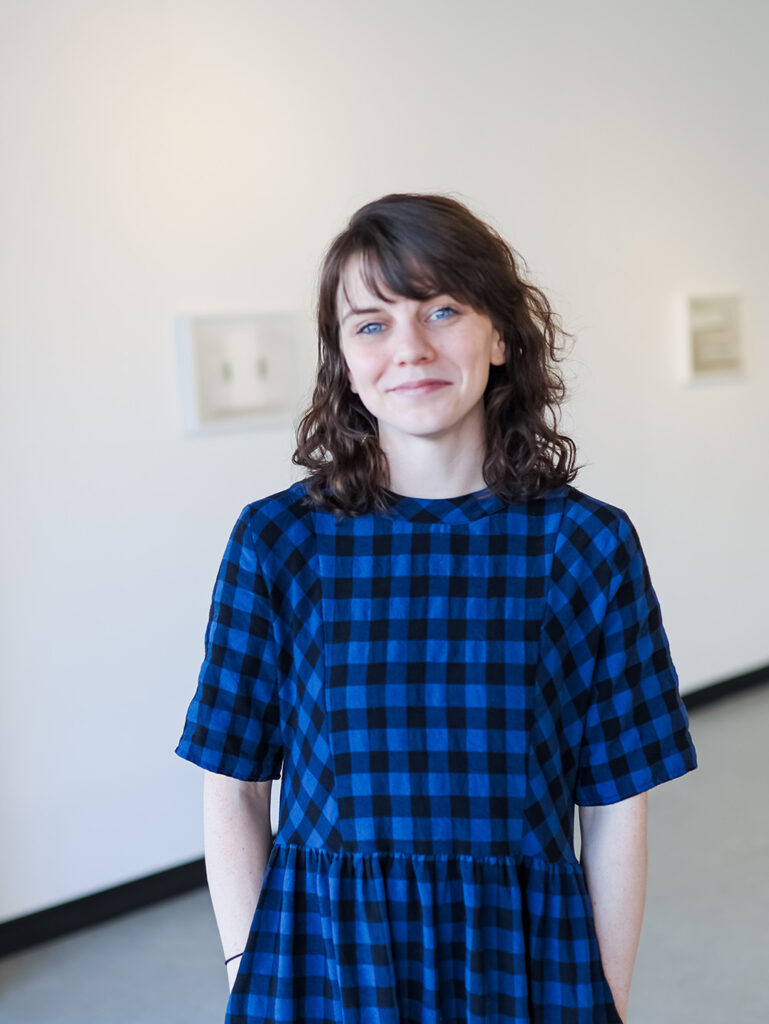 Courtney Chapman is the Gallery Director and Facilities Coordinator at Marshall University's School of Art & Design, managing the school's three galleries.
Chapman graduated summa cum laude in 2016 from Marshall University with a BFA. Since graduating, she has continued her studio practice while curating and organizing exhibitions of all sizes. Among these includes Appalachian Dirt at the Visual Arts Center, Huntington, West Virginia, in 2016 and expanded at the National Council on Education for the Ceramic Arts 52nd Annual Conference (NCECA) in Pittsburgh, Pennsylvania, in 2018.

Within her studio practice, Chapman works interdisciplinary with a large focus on ceramics and has shown her work nationally in galleries and museums, including Apartment Earth Gallery in Charleston, West Virginia, Lamplight Gallery in Thomas, West Virginia, Juliet Art Museum in Charleston, West Virginia, Huntington Museum of Art in Huntington, West Virginia. Her work has also exhibited with Objective Clay at Future Flux, the 51st NCECA in Portland, Oregon.
Prospectus: