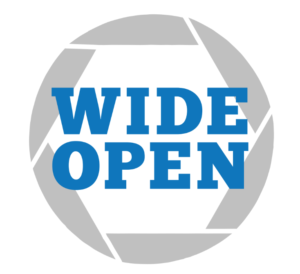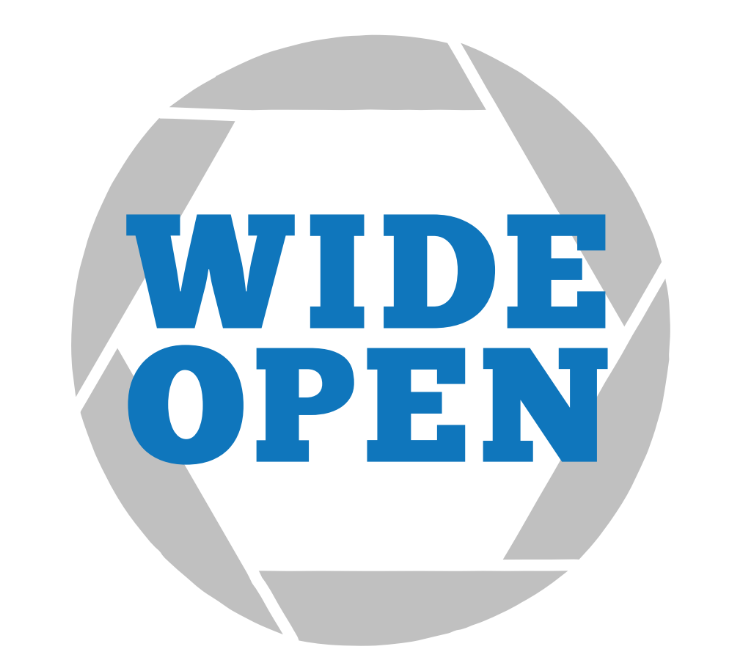 WideOpen: Excellence in Photography
2020 Biennial Exhibition
Jury: Pete Souza, Ardine Nelson, Michael Rubenstein
Call for Entry: April 15 – June 15
Exhibition Dates: October 2 – November 28, 2020
Receive the Early Bird discounted submission fee now through May 1, 2020!
The second biennial international exhibition celebrates photography of all genres. The Dairy Barn Arts Center, Ohio University College of Visual Communication, and Ohio University College of Fine Arts have partnered once again, with sponsorship from Sony, to produce this juried exhibition.
The inaugural WideOpen: Excellence in Photography 2018 exhibition featured outstanding work by professional and emerging photographers. The stellar jury for the 2020 biennial will select photographs of all genres to curate an exhibit of contemporary excellence in photography.
In light of the current pandemic, WideOpen will be hosted digitally and made accessible across the globe. If we are able to hold a physical exhibition, WideOpen 2020 will premiere at The Dairy Barn Arts Center in Athens, Ohio, October 2 – November 28, 2020.
Each accepted photo will be featured in the WideOpen: Excellence in Photography 2020 exhibition catalog, available digitally and in print.
All award winners in the 2020 exhibition will exhibit at SonySquare NYC in 2021.
OVER $12,000 IN AWARDS AND GEAR
Awards:
Best in Show: $1,000, Sony A7M3 and lens, and one year subscription to PhotoShelter
Terry and Lyntha Scott Eiler Award of Excellence: $1,000
Outstanding 35 years of age and Under Award: Sony A7M3 and lens
Outstanding 65 years of age and Over Award: Sony A7M3 and lens
Ohio University Alumni Award: Solo exhibition and travel to Athens, Ohio to lecture at Ohio University
Travel Award: $250 and one week stay at Hog Island Audubon Camp
Landscape Award: $500
Human Condition Award: $500
Three Juror's Awards: $150
Sponsored by: SONY, White House Custom Color, PhotoShelter, Ohio University School of Visual Communication, Hog Island Audubon Camp, and The O'Bleness Foundation
RULES AND REQUIREMENTS

Be sure to read the following information in its entirety.
AUTHORSHIP All work must be the result of independent effort unless the work is a collaboration between multiple photographers. If work is collaborative, all collaborators must be listed on the submission form. Collaborative pieces can only be submitted once, by one photographer. Anyone who has artistic and/or intellectual say in the design and/or conception of the work is considered a collaborator. Entrant(s) must be 18 years or older.
Work cannot be created for or the product of an instructional setting in which another photographer or instructor has provided guidance. The work must be an original design, not a copy or a variation on the original design of another artist working in any medium.
MEDIA/GENRE Open to all genres of photography, including, but not limited to: fine art, fashion, commercial, photojournalism.
ENTRY FEE A non-refundable entry fee of $45.00 (forty-five US dollars) will accompany the entry of one to three submissions, including the submission of one series of up to five photos. Each entrant may pay the entry fee only once to submit up to three works, maximum. One of the three works may be a series.
All proceeds of WideOpen 2020 will go to The Dairy Barn Arts Center, a nonprofit 501(c)(3) organization whose mission is to offer exhibitions, events, and educational programs that nurture and promote area artists and artisans, develop art appreciation among all ages, provide the community access to fine arts and crafts from outside the region and draw attention and visitors to Southeast Ohio.
REDUCED ENTRY FEE A reduced fee of $35 will be available to all entrants who submit work before May 1, 2020. All current students and Dairy Barn Arts Centers Members will also receive a reduced entry fee of $35.
SERIES A series is a group of 2-5 related photographs, submitted together under one title. Each entrant is allowed to submit one series for consideration. The series MUST be submitted under entry one on the submission form.
DEADLINE Submission must be received by June 15, 2020 at 11:59pm EST.
DATE & PUBLIC EXHIBITION OF WORK All entries must be NEW work – completed on or after June 1, 2018. The recent modification of an older or previously dated work does not make the work eligible unless the photographer can provide significant documentation of differences between the original and revised versions of the piece.
Failure to provide an accepted work for this exhibit will result in the photographer being ineligible for the following WideOpen competition. This policy ensures that exhibit space will be granted to photographers who will, without doubt, make the work available for exhibition.
ENTRY SUBMISSIONS Submission of work to this competition by the entrant shall constitute an agreement on the part of the entrant to all the conditions set forth. This will also grant The Dairy Barn Arts Center the rights to reproduce and distribute the images through print and electronic media for promotion of the exhibition and entrants. Photographers will retain all copyrights on their work.
The following information will be required on the entry form: Entrant name, contact information, the title of work, completion date, dimensions of work (length and height in inches), materials, techniques, statement and photo description. All collaborators must be listed on the entry form. Entrants will be asked about their award eligibility. Additional information may be requested on the submission form.
ONLINE ENTRY SUBMISSION Online submission will be accepted via Submittable beginning April 15, 2020 – June 15, 2020.
ENTRY IMAGES Entries will be accepted in digital format only. Image quality is extremely important in determining acceptance into a juried art exhibition. The work in the entry image should appear as you would wish it to be reproduced. This is VERY IMPORTANT as entry images will be used as reference to make sure photographic reproductions are positioned correctly. The Dairy Barn Arts Center reserves the right to reject any artwork that is significantly different from the entry image.
DIGITAL IMAGE FILE SPECIFICATIONS Maximum file size is 1900 pixel on the longest side and .jpg, .png, .svg, or .tif acceptable. Poor/low quality files may result in exclusion from the exhibition.
IMAGE FILE NAMING The image file must be named using ONLY the title of the work itself. For example, if submitting a photo titled, "Rose Garden" the image file will be named RoseGarden.jpg or Rose Garden.jpg. Do not include your name, initials, date, or any other information other than the title of work in the file name.
If submitting a series, the individual files should be named with the series title followed by a number 1-5 indicating the order in which the images should view and/or to indicate the files are intentionally uploaded as a series. For example: Tulip Field Series 1.tif, Tulip Field Series 2.tif, Tulip Field Series 3.tif, and so on.
NOTIFICATION Entrants/photographers granted acceptance will be notified by August 1, 2020. After acceptance, all photographers must provide another high-resolution image (detail will be provided) for inclusion in the catalog and for the printing of the accepted image for exhibition.
PRINTING Our sponsorship with WHCC allows each accepted photograph to be printed at no cost to the photographer. The maximum print size for photos printed by WHCC is 24″x32″.
The printed photographs will be available to The Dairy Barn Arts Center during exhibit and tour dates. The photographer may request the printed image be mailed to them at the completion of exhibit and/or tour by emailing exhibitions@dairybarn.org. The photographer will be responsible for paying for this shipping. All sales of printed images will adhere to our sales agreement outlined below.
If the photographer wishes to not have their work printed by WHCC, the photographer must provide the photograph, framed or otherwise ready to hang to The Dairy Barn Arts Center two weeks prior to the exhibition opening and throughout the exhibit. The photographer will have the option to allow their work to travel if selected for tour.
INSURANCE The Dairy Barn Arts Center (DBAC) cannot insure any work for an amount in excess of 65% of its fair market value, and reserves the right to limit the amount of insurance coverage on a particular piece. In the event of loss or damage, it will be the enrants's responsibility to provide documentation concerning the value of the work and the extent of the claim. Insurance values listed on the entry form will be in effect for as long as the work is part of the WideOpen exhibit, including tour.
SALES Entrants whose work is not for sale (NFS) must write NFS and must list a valid insurance value in US dollars. A work identified on this form as FOR SALE (e.g. with an established retail price in US dollars) must maintain that status for as long as it is part of the active WideOpen collection. In the event of a sale, the entrants will be paid 65% of the retail price listed on this form. DBAC (The Dairy Barn Arts Center) will retain a 35% commission on work sold during the exhibition at DBAC, while on tour or on any sale that results from mediation by DBAC staff. Should the entrant decide to sell a FOR SALE work directly or through a third party after it has been accepted for WideOpen or while it is part of the WideOpen exhibition or tour, it will be assumed that the buyer has been influenced by the fact that it is part of WideOpen. Therefore, the DBAC will be entitled to a fee of 35% of the retail price listed on this entry form. Liability for all taxes associated with income from the sale of artwork or from an award is the sole responsibility of the entrant. In the instance of sale or award, the entrant must provide The Dairy Barn with appropriate personal information for tax reporting. Should an accepted work be sold prior to the exhibition, it will be the entrant's responsibility to guarantee that the new owner will make the work available for the exhibit at The Dairy Barn Arts Center in Athens, Ohio, October 2 – November 28, 2020
TOURING EXHIBITION Selected works from WideOpen will be available to host venues January 1, 2021 – October 1, 2022. Decisions concerning the composition of the touring exhibit will be based, in part, on the availability and physical characteristics of the piece. Although participation in the touring exhibition is optional, it is expected that all award winning works will be available to circulate for the full length of the tour.
SHIPPING The entrant is responsible for all costs related to shipping and the insurance of work while in transit to and from DBAC. Work should be shipped in a substantial, reusable container. DBAC will not be responsible for damage due to incorrect packing or an insufficient container. All work will be handled with care and returned in the original packing material. DBAC will not assume customs and/or brokerage charges. It is expected that an international entrant will reimburse DBAC for any charges thus incurred.
If the entrant chooses for their photograph to be printed, at no cost to them, by our sponsor, then the entrant is not responsible for shipping costs to The Dairy Barn Arts Center. Entrants must only pay for the shipment of their print to themself at the close of the exhibition and tour.
SHIPPING ADDRESS:
The Dairy Barn Arts Center
8000 Dairy Lane
Athens, OH 45701-0747 USA
MAILING ADDRESS:
*DO NOT SHIP ARTWORK TO PO BOX ADDRESS, USE THE ABOVE SHIPPING ADDRESS*
The Dairy Barn Arts Center
P. O. Box 747
Athens, OH 45701-0747 USA
Direct all questions to:
The Dairy Barn Arts Center
Holly Ittel, Exhibitions Director
740-592-4981
exhibitions@dairybarn.org
Previous exhibitors include:
Doug Peterson
Dirk Shadd
Aaron Smith
SPONSORED BY
SONY
Ohio University College of Visual Communication
Hog Island Audubon Camp
PhotoShelter
White House Custom Color
The O'Bleness Foundation
Produced by The Dairy Barn Arts Center in Partnership with Ohio University College of Visual Communication and Ohio University College of Fine Arts.